Create a Perfume from Essential Oils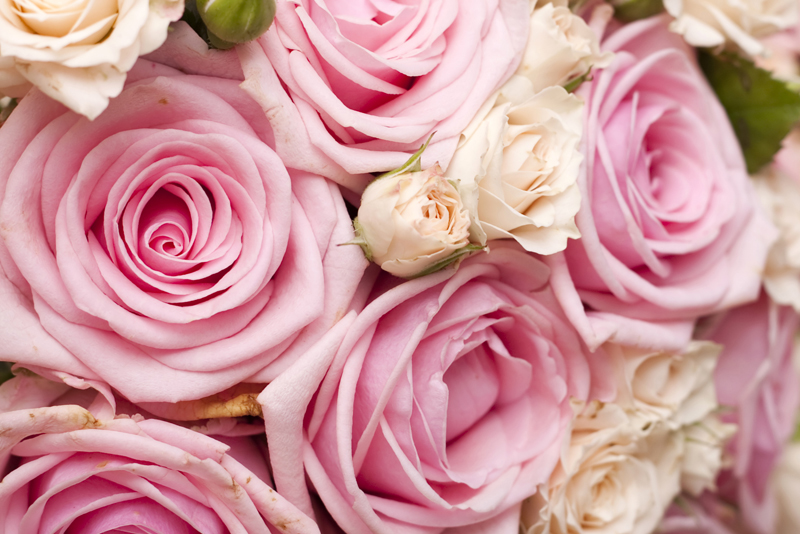 Creating your own perfume using pure, unadulterated essential oils is one of the best gifts you can give to yourself, your loved ones (if you plan to give as gifts) and to the environment. The presence of toxic ingredients in most commercial scents is neither a myth nor a mystery. And since we can't find out ourselves (no use reading the label, perfume manufacturers are not obliged to tell what they use), the best alternative is to make our own. Note that even with the most expensive brands, we can't tell if we're treating ourselves to a concoction of synthetic ingredients and harmful chemicals.
Luckily, perfume making is not rocket science – at least not yet for beginners! There are no special skills or tools required. All you need are drops of your favorite essential and carrier oils, few supplies like pipettes and bottles, a journal to record the details, a clean workspace and you're practically good to go. The process itself is straightforward but mind you, there's going to be a lot of waiting to do. So, think of it as a marshmallow test. If you can wait, you can expect better things to come.
Getting started
Finding the best essential oils for your perfume is the most crucial part of this process, especially for beginners. But before embarking on an essential oils hunt, it's good to arm yourself with a little research first. A perfume is similar to a musical composition. It's a combination of "notes" or scents. There is a top note, a middle note and a base note. The top note is the most powerful scent but also the most fleeting. Once it goes away, the middle note takes over. The last and one that lingers is the base note. Over time, these scents blend to create a wonderfully unique scent.
Another thing you need to know about essential oils is that they are highly concentrated, hence the need to dilute it with carrier oil. You'll find jojoba oil and sweet almond oil mentioned in many perfume oil recipes but there are other excellent choices, too, like evening primrose oil and rose hip oil. You may want to read more about carrier oils and which essential oils are best diluted in them but for the mean time, you can't go wrong with jojoba and sweet almond oil. They work wonderfully with most essential oils and do wonders for the skin.
The Art of Mixing and Matching
When choosing and combining scents for your perfume project, consider the 3 P's of perfume making: preference, purpose and/or personality.
The
perfumer's preference
is a huge factor in most concoctions. It takes into account the body's natural scent, the scent that appeals to the person who will use the perfume and the scent he or she wants to impart to others.
Some perfumers also choose by
purpose
. Well, it's always a good idea to smell wonderful while relaxing, uplifting your mood or keeping bugs away and essential oils in perfumes can do this very well. They have excellent therapeutic, even medicinal, properties, another reason why you should opt for natural essential oils over synthetic fragrance oils.
Lastly, scents have
"personalities"
and in essential oils-speak, they are generally categorized as floral, citrus, spicy, woody, earthy, camphoraceous, herbaceous, resinous etc. It's pretty easy to get the idea just by looking at these categories. For instance, lemon, lime and orange are obviously part of the citrus family; jasmine, rose and lavender are floral; and nutmeg, cinnamon and aniseed are spicy.
When combining essential oils from different categories, keep in mind that some categories blend better with certain categories than others. For example, floral matches woody, citrus and spicy scents. Woody scents, however, go well with all categories.
If this sounds complicated, simply trust your instincts and your sense of smell. Take it one step at a time. You will get better at it with practice and sooner or later, you will come up with a fragrance you can be proud of. Exciting, isn't it? Wait until you have thought of names to match your concoctions!
Recipes
Beginners can always use some tested recipes to get a perfume project off the ground. You may want to buy a starter set of scents to mix and match. An example from this site requires a dozen fabulous scents to yield five different recipes (or more!). You will need drops of sandalwood, lavender, cedarwood, palmarosa, rose, ylang-ylang, grapefruit, rose geranium, patchouli, orange, vanilla, cocoa absolute and bergamot.
A mix of bergamot, grapefruit and rose geranium can keep you happy and bubbly since all three are known to relieve stress and lift the spirit. Try a ratio of 5:5:1 (drops for bergamot, grapefruit and rose geranium respectively). Some use the 4:2:2 ratio for the base, middle and top notes while others use 2:5:3 etc. It's really up to you.
If you want delectable scents, go sweet with vanilla, cocoa absolute and ylang ylang in 5:4:1 or spicy with sandalwood, orange, patchouli and ylang ylang combination in 8:2:1:1 ratio. Show your mysterious side with sandalwood, lavender and cedarwood (8:3:1) or your romantic side perhaps with palmarosa, rose geranium and ylang ylang (6:3:1).
Start with a few drops so you can test the blend first. You can always make a bigger batch if it comes out great anyway.
Wait about a week or more before putting your carrier oil in the mix. The ratio of the combined essential oils to carrier oil depends on the concentration you want. If you want to keep the fragrance light, consider 20% essential oils and 80% carrier oil. You need to store the bottle again for a couple of weeks before using.
That's it for this week ...
Life Never Smelled So Sweet!
Juliette's Website
https://www.nyrajuskincare.com


Related Articles
Editor's Picks Articles
Top Ten Articles
Previous Features
Site Map





Content copyright © 2023 by Juliette Samuel. All rights reserved.
This content was written by Juliette Samuel. If you wish to use this content in any manner, you need written permission. Contact Juliette Samuel for details.