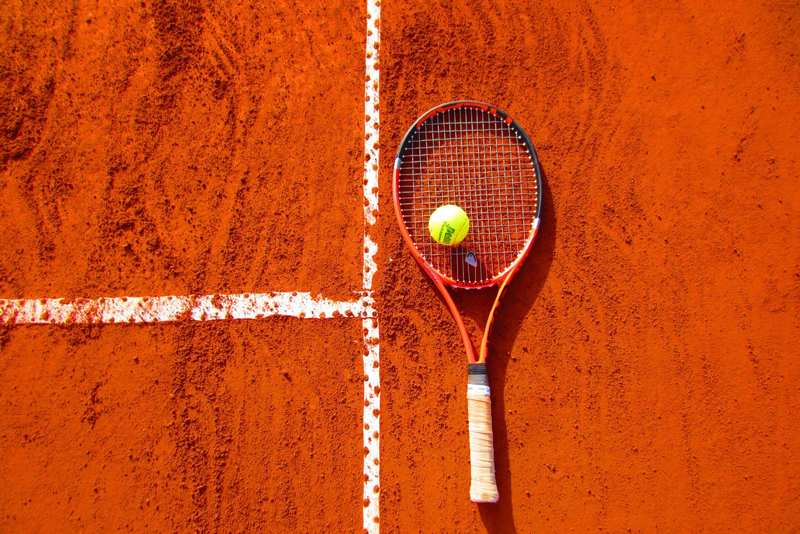 Back in the '70s, picking out a tennis racquet was really pretty simple - you just went down to the local drug store, department store or sporting goods store, and found the cheapest wood racket they had. The selection didn't matter because they were all pretty much the same - same size, same weight and balance, same strings, etc.
Fast forward to today and you'll find there are many more choices when shopping for a tennis racquet. Gone are the days of running down to the local store for a tennis racquet, unless you're a beginner, in which case that will be just fine. The more serious you are about tennis, the more you need to educate yourself about your playing style, and the racquet technology that will most compliment your game.
Listed below are some of the terms you need to be aware when shopping for your next tennis racquet.
Materials
It seems like there is a new material on the market every several months or so, one that is supposed to be better than the previous one. The latest craze is titanium, which replaces fiberglass, graphite and Kevlar, which replaced wood in the old days. Many frames are actually a combination of one or more of these materials, and may also include copper or nickel.
Head Size/Hitting Area
The size of the racquet head is directly proportional to the size of the hitting area and the sweetspot. The larger the hitting area, or sweetspot, the more power the racquet will generate, and the smaller the more control you will have. The sizes offered today are standard, midsize, midplus, oversize and super oversize. These range from 85 square inches (standard) to over 130 square inches (oversize).
Length
Racquet lengths have increased over the last several years, varying from 27 inches to 28.5 inches, and seem to have recently standardized on about 27.5 inches. In general, the longer racquets generate more power and give you more reach, while the shorter length racquets offer more control and are easier to maneuver.
Weight
When you talk about the differences in weight of a tennis racquet, you're really talking about ounces. It doesn't seem like a half ounce here or there can make a difference, but it definitely can. The lighter the racquet, the easier it is to maneuver, and the heaver the racquet, the more stable it is. The weight of today's tennis racquets range from about 8.5 ounces up to 13 ounces, with a trend going lighter.
Swing Weight
The swing weight doesn't really have anything to do with the physical weight of the racquet, but more with the weight and balance, and maneuverability during your swing.
Balance
Balance is generally designated by "HH" for head heavy, "HL" for head light and "Even" for even balance. You can tell the balance of a racquet by finding the exact middle (lengthwise) and balancing it there - if it falls towards the head, then it is HH and if it falls towards the handle then it is HL. Head heavy racquets generate more power from the baseline but are not as maneuverable at net. Head light racquets are easy to volley with, but don't generate much pace.
Frame Width
If you look at the throat of the frame, between the head and the grip, you will notice the size or width of the frame. Some racquets are a consistent width from top to bottom, and other racquets vary in width from the top of the head to the bottom. Thicker racquet frames tend to generate more power, while thinner racquet frames are more flexible for better control.
Swing Style/Swing Speed
When you hit a groundstroke, the way you swing is described by both style and speed, and these influence the type of racquet which is best suited for you. Swing styles are compact, if you have a short or compact swing, moderate if it is evenly balanced, and full if you take a big swing. The speed of your swing is identified as slow, medium and fast.
NTRP/Player Rating
Your tennis skills, measured by an NTRP rating, will help you determine which type of racquet is best for your ability. When reviewing tennis racquets, manufacturers and playtesters often designate an NTRP range which is appropriate for each racquet. Refer to the
Know Your Rating
article for more information about the NTRP rating system.
Summary
The bottom line on tennis racquets is that there are many choices to select from, and only you will know which one is right for you after you've played with it. Most tennis shops and some sporting goods stores offer a "demo program" which allow you to try out different racquets before buying one. This is the best way to determine which is best for you.
In general though, a beginning player should look for a racquet on the lighter side with a larger head. As your tennis skills advance, you may want to get a frame that gives you more control. You should also take into consideration your playing style and NTRP rating to help you determine the type of racquet best suited for your game.


Related Articles
Editor's Picks Articles
Top Ten Articles
Previous Features
Site Map





Content copyright © 2023 by Sandy Eggers. All rights reserved.
This content was written by Sandy Eggers. If you wish to use this content in any manner, you need written permission. Contact Sandy Eggers for details.