A Goddess Tour of Ireland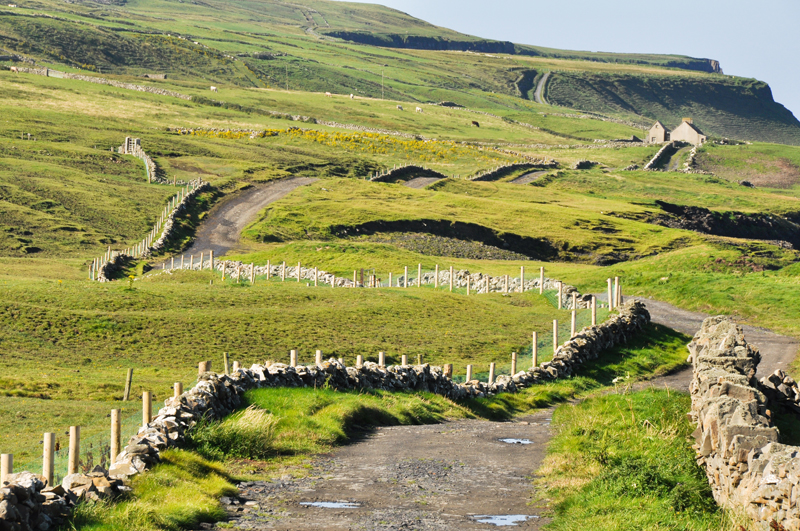 An email drops into my inbox, querying a Goddess Tour of Ireland for ten days in summertime. "That is a tall order," I think to myself. As theologian Matthew Fox has noted, Ireland is the body of the Goddess. While Ireland may look like a small island on a map, you cannot careen around it on motorway. You need to go down tiny boreens off the beaten track. A spiritual tour of Ireland needs time for pausing, meditating and drinking in the wisdom that is in the very soil and sod of Ireland. There are also many Celtic goddesses associated with the land and particular places in Ireland.

If you were to embark on such an expedition within such a short time frame, research is essential. In terms of the goddess in Ireland, my first recommendation would be Patricia Monaghan's "Red Haired Girl from the Bog". This memoir looks at the goddess heritage in Ireland within prescribed regions. For planning an itinerary and concentrating one's mind, that is invaluable.

Ireland has many goddesses associated with many areas. Brigid, who was also a saint, is probably the best known. While there are Brigid holy wells and points of pilgrimage all across Ireland, the most famous are in Kildare and Faughart, Co. Louth. These are located in the center of Ireland and in the northeast of the Republic. Over in County Galway there is Brigit's Garden, which has been created as a celebration of the Celtic wheel of the year in garden form.

Aíne is associated with the ancient kingdom of Munster, which includes counties Kerry, Cork, Clare and Tipperary. The Paps of Anu in Co. Kerry are one place that one may want to explore the goddess energy of the land. The similarly named Danu is associated with Slieve Anieran in Leitrim, which is the opposite end of the country! Gobhnáit, who like Brigid made the transition to Christian sainthood, has a shrine in Ballyvourney, Co. Cork.

Readers of the ancient tales of Ireland will be familiar with the tale of the Cattle Raid of Cooley. Queen Maeve was named for a goddess of the same name. Her high place is Knocknarea in Sligo, overlooking the wild Atlantic coast. She is also associated with the Cave of the Cats in North Roscommon. Close by you can look out upon the Paps of the Morrigan. That fierce goddess is associated with warrior energy and hovers close to what many think of as the place where the battles of Moytura took place.

There is Síonnan, who gives her name to the River Shannon. The source is a small cauldron-shaped pool in west Co. Cavan. But there is also Navan Fort in Armagh, which translates as Macha's High Place. Still another goddess, Érann, gives her name to Fermanagh's Lough Erne. Linguists debate that Érann is the same as Ériu. That goddess is the linguistic link to Ireland's Irish language name Éire.

Ireland's rivers, mountain peaks, cairns and coasts are all sacred to the goddess. Taking a goddess tour of Ireland can take you almost any place you choose. By making this a pilgrimage to the goddess, pilgrims sanctify places viewed as holy for millennia.


You Should Also Read:
What is Imbolc?
Celtic Spirituality and Ireland


Related Articles
Editor's Picks Articles
Top Ten Articles
Previous Features
Site Map





Content copyright © 2022 by Bee Smith. All rights reserved.
This content was written by Bee Smith. If you wish to use this content in any manner, you need written permission. Contact Bee Smith for details.