We Believe in the Holy Ghost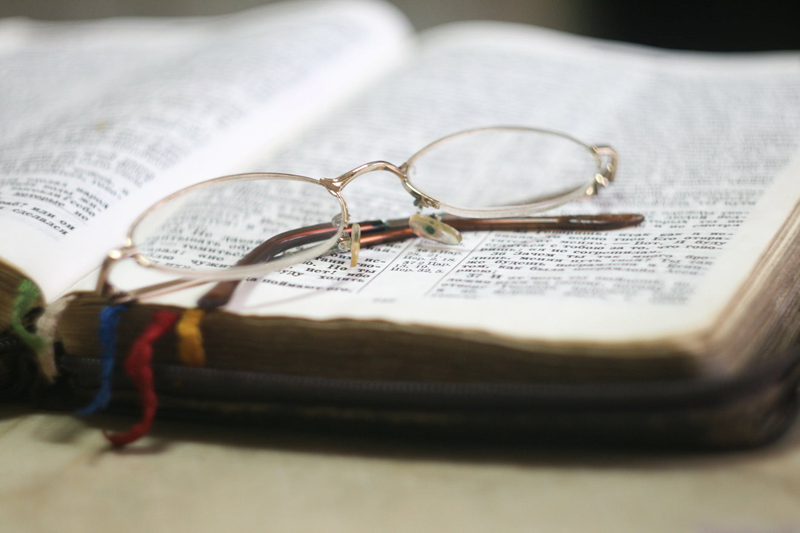 SUPPLIES: Set of Scriptures for each family member, Children�s Songbook or Selected Music from Church Music Site (There is a link included at the end of this lesson.) Blindfold for the activity.


PREPARATION: Prayerfully study the lesson in order to prepare yourself to teach your family about the Holy Ghost.

SONG: The Still Small Voice, Children�s Songbook, page 106

SCRIPTURE: �We believe in God, the Eternal Father, and in His Son, Jesus Christ, and in the Holy Ghost." (A of F 1:1)

OBJECTIVE: To learn about the 3rd member of the Godhead, The Holy Ghost and how he helps us in our lives.

LESSON:

The past few weeks we have been learning about the Godhead, and each member in it. We have learned about God, the Father, who is our Heavenly Father and how He loves each of us. We also learned about Jesus Christ, the Son of God, and about his life here on earth. This week, we will learn about the third and final member of the Godhead, The Holy Ghost.

The Holy Ghost is a spirit, without a body of flesh and bones.

In the scriptures we learn why the Holy Ghost does not have a body. Listen carefully as I read Doctrine and Covenants 130:22.

Why doesn't the Holy Ghost have a body of flesh and bones?

(The Holy Ghost could not dwell in us if he had a body of flesh and bones.)

We are going to look up some scriptures as a family and learn how the Holy Ghost can help us.

John 14:26 (comforts and teaches)
2 Nephi 32:5 (tells us what we should do)
Mosiah 5:2 (changes our hearts)
Moroni 8:26 (fills us with hope and love)
Doctrine & Covenants 20:27 (testifies of Christ)

Now that we know how the Holy Ghost can help us, lets learn how we can feel the Holy Ghost.

Doctrine and Covenants 8:2 (mind and heart)
Galatians 5:22-23 (love, joy, peace, longsuffering,
gentleness, goodness, faith, meekness,
temperance--any good feeling)

President Boyd K. Packerm one of the Twelve Apostles, has said this about the Holy Ghost:

"The voice of the spirit is described in the scriptures as being neither loud nor harsh, not a voice of thunder, neither a voice of great tumultuous noise, but rather as still and small, of perfect mildness, as if it had been a whisper, and it can pierce even the very sould and cause the heart to burn.

The Spirit does not get our attention by shouting. It never shakes us with a heavy hand. The Spirit whispers. It caresses so gently, indeed, that if we are preoccupied, we can't feel it at all.

Occasionally, the Spirit will press just firmly enough or often enough for us to pay attention; but from my experience, most of the time, if we do not heed the gentle feeling, if we do not listen with those feelings, the Spirit will withdraw and wait until we come seeking and listening, in our manner and our expression." (New Era, February 2010, p. 3)

What are some times that you have felt the Holy Ghost?

Allow family members to share experiences.

Bear testimony that the Holy Ghost will help us in our lives if we will listen carefully for the still, small voice.

ACTIVITY:

Take turns blindfolding each member of the family until everyone has had the chance to have a turn in the game.

After you have blindfolded a member of the family, in a soft voice, guide them the other side of the room. Create obstacles for them to pass by with your spoken guidance. Other family members should create a small amount of noise, and distraction so that the blindfolded family member will need to work in order to listen carefully to your voice.

After each family member has successfully completed the course, explain that this is how it is when we are trying to listen to the still, small voice of the Spirit. There are often many distractions and other voices calling to us, but if we will listen carefully with out minds and our hearts, that the Holy Ghost can guide us safely through our lives.


CONCLUSION: We believe in the Holy Ghost. He will help us to do what is right if we will listen carefully with our minds and hearts.



You Should Also Read:
Children's Songs from Church Music Site


Related Articles
Editor's Picks Articles
Top Ten Articles
Previous Features
Site Map





Content copyright © 2023 by Brenda Emmett. All rights reserved.
This content was written by Brenda Emmett. If you wish to use this content in any manner, you need written permission. Contact Brenda Emmett for details.