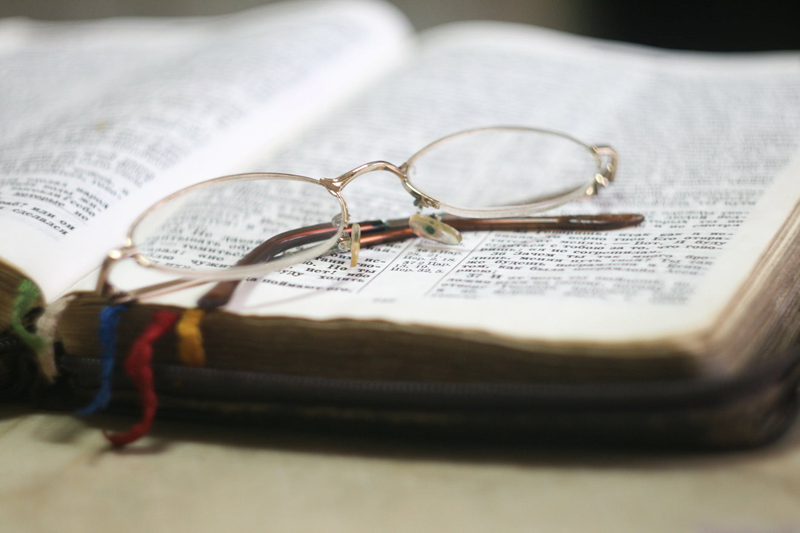 I think that sometimes as leaders of the youth or of the primary children in the church, we forget how influential we can be on the young people we are teaching. We are so accustomed to talking with them or working with them that we fail to see what we are really accomplishing. This is a part of service, and selflessness and is definitely something that is required when working with the youth and primary children.

But sometimes, I think it is important that we take the time to reflect on our roles as leaders and teachers of the youth. Whether we realize it or not, they are always and constantly watching us and what we do outside of the church classroom. The lessons that we teach outside of that church classroom are perhaps the most important.

I remember several years ago when I was working with the young women in our ward. I had been working and working on building relationships with each of the girls--both active and less active. Some people wondered why I was putting so much energy into getting to know girls who rarely, if ever, came to church or mid-week activities. They could understand the energy expelled for girls who were there all the time. I ignored them and continued in my efforts to befriend each and every girl.

I still remember vividly the day that one of those less active girls, that I had been told to give up on, called me at home. She just wanted to chat and asked if I could come over. I immediately dropped everything and went right over.

I wish I could tell you a happy and warm and fuzzy story of how this girl came back to church. That isn't the story I have to tell. The young woman had several struggles with drugs and alcohol, and at a young age, found herself pregnant. However, when she called me, she knew that I cared about her. For one moment, she knew and understood that someone at church loved her no matter what and cared what happened to her. Because of this, she also knew that her Heavenly Father cared about her and loved her no matter what as well.

Is this young woman now active in the church? I honestly have no idea. However, I have no doubt that someday she will reflect on this moment and remember that someone loved her and cared and that Heavenly Father loved her and cared enough to send her a friend when she needed it the most. That may be the only reason I was her leader at the time, and that is a perfect reason to me.

I had an entirely different experience this past week. However, the lesson that Heavenly Father loves each of us and cares about us was the same, despite different circumstances and a different young girl.

I was sitting in my living room, chatting on the phone with my brother while my son and husband were at mutual. I had almost gone up to the hospital to visit with my mother, but I felt like I should just stay home. It was a prompting.

It was almost 9 PM and it was getting quite chilly outside. All of a sudden, a young girl walked into my living room from the back door. This little girl has Down's Syndrome and I know her from my Primary calling as the chorister. Now, you need to understand that this little girl does not live really close to me. She lives up a hill and over a bit. There is a canal between our two homes and I really didn't think this little girl knew where I lived.

When I expressed amazement that she was here in my home,she simply stated that she was knocking. I asked her if her mother was outside. I thought that perhaps her mother was talking about some youth stuff with my husband outside,since her mother is the young women's president in our ward. She stated that she was outside. So we went to find her. There was no one outside and it was dark and cold.

I took her back into the house and wrapped her in a warm blanket. Then I explained I was going to call her mom, since I was sure she was really worried about her.

Her mother was indeed frantic. Search and Rescue were currently at her home and they were getting ready to dispatch a reverse 911 call. There were other Search and Rescue team members throughout the county on their way to look for this little girl. They were going to have a team dragging the canal. There was great relief that I had their little girl and the authorities came and scooped her up. No one seemed able to explain how this little girl knew to come to my home.

I know the answer to that though. I am sure that a loving Heavenly Father had some guardian angels guarding her and guiding her along the way. You see, if she had gone to my neighbor across the street, my neighbor wouldn't have known that little girl. If she had gone down the street to another neighbor, she would have encountered some rather large dogs and they most likely would have scared her. But Heavenly Father knew that I could help this little girl and that I would know her and she would know me and feel safe.

The next day, her mother drove past my home and the little girl pointed excitedly and said, "That's the Primary house." You see, she can't say my name. However, she knows I am in Primary and one of her teachers. She knows that I love her and that I will keep her safe.

I can't possibly think of anything better than knowing that my home is "The Primary House". Have I influenced this little girl for good? Yes. Has she influenced me? Most definitely. It makes me ponder how many lives I may have touched and not realize it. I know there are several who have influenced my life. But the one thing I learned once again, is that Heavenly Father is aware of each of us and that He loves us no matter what our circumstance. And that is indeed a cause for celebration and spiritual renewal.



Related Articles
Editor's Picks Articles
Top Ten Articles
Previous Features
Site Map





Content copyright © 2023 by Brenda Emmett. All rights reserved.
This content was written by Brenda Emmett. If you wish to use this content in any manner, you need written permission. Contact Brenda Emmett for details.