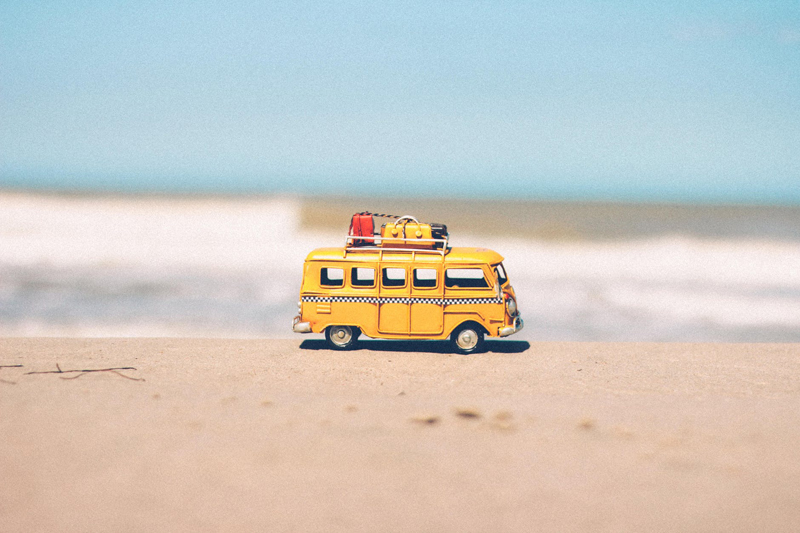 One of the downsides you might notice when living or vacationing in your RV is that it can get cluttered pretty darned quickly. Oftentimes dining tables double as office space and when it's time to eat, everything gets thrown onto the couch. Just a few things out of place and you might feel like a dust devil whipped through the cabin. However, a great big upside to living in that small of a space is that it's just as easy to tidy it all up as it was to get cluttered in the first place. Below are a few things you can do to help keep your RV from getting too cluttered.
1. First of all, downsize everything.
Pare down what you bring on board with you. Live simply and think about how much you really need. Most likely, you don't really need 15 pens, 8 sweaters or 10 pairs of shoes. And most RVers don't need dinnerware for 6 people; bring enough for four people instead and if you get a larger crowd, have some eco-friendly disposable dinnerware and utensils for those rare occasions.
2. Load up on plastic storage bins.
These are a must-have on board any RV. It's one of the best ways to stay organized in that small of a space. They're stackable, you can label them, and they stow nicely in cabinets. Storage bins come in all shapes and sizes and are great for compartmentalizing all of your stuff.
3. Invest in a craft organizer tote.
These totes have lots of pockets, nooks and crannies and can hold so many things. Have one tote for your hobbies and another for your office supplies as they are great for the home office on-the-go. Plus, they stow away easily!
4. Wrap up your messy cords with cord and cable organizers.
Not only do these protect all your wires, cords and cables, but they keep your RV from looking messy by neatly wrapping all the cords and eliminating tangles.
5. Stock up on adhesive hooks.
You gotta have a place to hang your keys, your hats, and other miscellaneous items. This is where hooks come into play and it seems you can never have enough handy hooks in your rig. Once you've lived in or vacationed in your RV enough times, you will know exactly where you need a few extra hooks. The best thing about adhesive hooks is that once they are removed, they leave no marks or unsightly holes.
6. Hang up some more towel bars.
Another thing there never seems to be enough of is towel bars in an RV bathroom. Thankfully, there are towel bars that you can attach to the shower walls with suction cups. They're easy to install and remove and help keep your tiny RV bathroom looking neat and tidy.
Other great products to help keep your RV tidy include cutlery drawers, shower caddies, wire shelves and shoe organizers. Next time you're near an organizing store, like The Container Store, go inside and browse. You'll be sure to find many products that can help you keep your RV clutter-free.


Related Articles
Editor's Picks Articles
Top Ten Articles
Previous Features
Site Map





Content copyright © 2022 by Erin Floresca. All rights reserved.
This content was written by Erin Floresca. If you wish to use this content in any manner, you need written permission. Contact Erin Lehn for details.