Overnight Camping at Walmart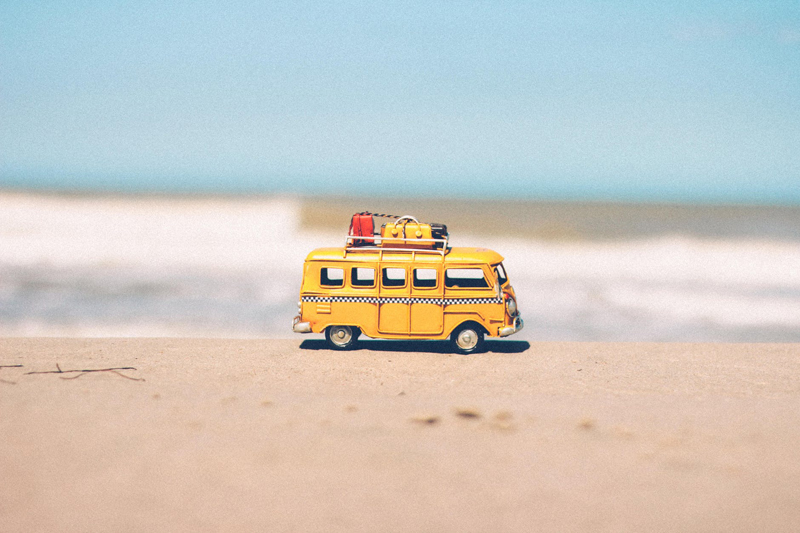 It's been a long day of driving and you're tired. It's late at night and even though you've checked your smart phone app, did a Google search, and consulted your trusty campground guides, it's apparent that there are no campgrounds until the next town. The only problem is that town is another 65 miles away. You need a safe place to stay the night--and soon. Suddenly, out of the dark night, you see the familiar glow of a Walmart Supercenter at the next exit. Did you know that store probably allows overnight RV parking?
Many Walmarts across North America follow a corporate policy to allow RVs to stay overnight. If you drive into a Walmart and see several other RVs huddled together in a far corner of the parking lot, there's a very good chance that you can stay the night. If you don't see any other RVs, go ahead and park in one of the farther corners of the parking lot. Then go inside to the customer service counter and ask if they allow overnight RV parking. If they say yes, just make sure your rig is located in the designated RV parking area, and then relax and enjoy your stay.
If they do not allow overnight parking it is usually one of two reasons: either a city ordinance doesn't allow it, or other RVers have abused the privilege in the past. If you visit the
www.walmartatlas.com/no-park-walmarts
website, you'll be able to download a pdf file of all the Walmart and Walmart Supercenter locations that do not allow overnight parking. You can also join the free Yahoo discussion group "WalmartRVing" and swap tales with other group members. There is a pdf file on that site which includes pertinent overnight parking information as well.
Let's keep this privilege.
In order for RVers to keep this great perk at the stores that do allow overnight parking, make sure to keep a low profile and don't go to great lengths to set up camp. Stay as long as you need to get some rest and fill up on supplies, and then move on. I've seen many instances where people have been "camping" in a Walmart parking lot for days, with slide outs extended, and levelers grinding into the pavement.
Wondering about your safety?
Walmarts are usually a safe place to stay. We've stayed in Walmart parking lots on many, many occasions and have only had one creepy-feeling experience. Security guards patrol Walmart parking lots, plus there are tons of security cameras in place. However, always remember to use your common sense. Don't be the lonely RV in the parking lot, there is safety in numbers so don't be shy. Park near the other RVers—heck, you might even make a new best friend. If something doesn't feel right, it probably isn't. If you feel uncomfortable in a particular location, move on. It is always better to be on the safe side.
How do you find out where the Walmarts are located?
Walmart sells a Rand McNally road atlas that includes a Walmart store directory. The listings are complete with highway, exit number and addresses for every state and includes Canada and Mexico. You can also get on the
www.walmart.com
website and see if there is a Walmart along your trip route.
Before you stay for the night remember these few things.
Once you arrive at Walmart, ask the friendly folks at the customer service desk if the store allows overnight parking. Be courteous parking lot guests and patronize the store if at all possible. Be alert for any situation that feels unsafe. And most importantly, get the rest you need to keep your travels safe.


Related Articles
Editor's Picks Articles
Top Ten Articles
Previous Features
Site Map





Content copyright © 2019 by Erin Floresca. All rights reserved.
This content was written by Erin Floresca. If you wish to use this content in any manner, you need written permission. Contact Erin Lehn Floresca for details.