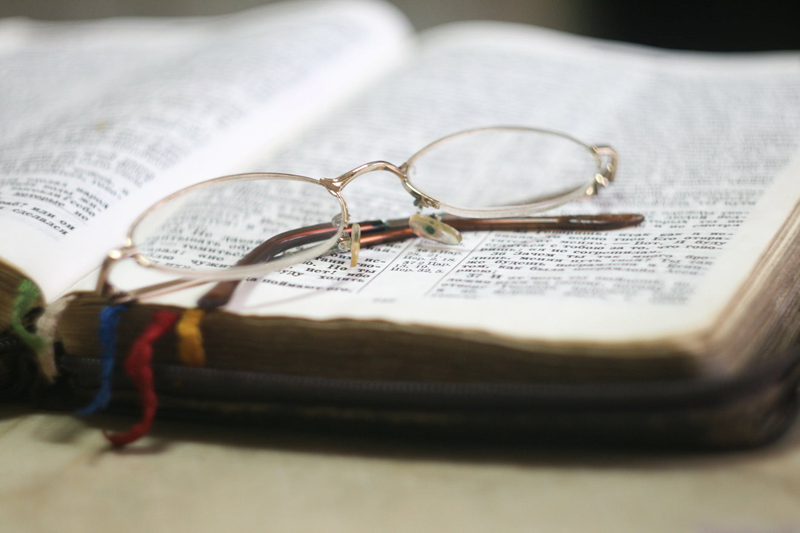 This lesson is one that I found in my files from past years. I am not sure who is responsible for actually writing it. However, I wanted to share it with you as it is an excellent way to discuss the true meaning of Easter. If you know who wrote the lesson, please let me know and I will make sure that attribution is given.

The idea for this lesson is the have the objects and pictures from the Gospel Art Kit (GAPK) assembled and numbered. You can put a number on the object and then the picture and have your family find the object and picture that go together. Then you can discuss them in order.

(1) (SACRAMENT CUP or PIECE OF BREAD, GAPK #225: THE LAST SUPPER)
Jesus and His 12 apostles ate the Passover dinner. After dinner Jesus gave his apostles the sacrament for the first time. Jesus told the apostles to eat the bread and think of his body. They were told to remember that he would die for them. Jesus told the apostles to think of his blood when he drank the wine (water). He asked them to remember that he would bleed and suffer to take away every person's sins.
Matthew 26: 17-30

(2) (SOAP, GAPK #226: JESUS WASHING THE APOSTLES FEET)
After the sacrament, Jesus took a towel and poured water in a bowl. Jesus began to wash the apostles' feet. Peter asked Jesus, "Lord, dost thou wash my feet?" Jesus said, "For I have given you an example, that ye should [was one another's feet]…as I have done to you."
(John 13: 4-15)

(3) (SMALL RECTANGLE PIECE OF RED CLOTH, GAPK #227: JESUS IN GETHSEMANE)
Jesus and his apostles went to the Garden of Gethsemane. Jesus began to pray. He asked Heavenly Father to bless him. Jesus was so sad that he began to shake. Blood came out of his skin. All his body hurt because he was suffering for all the sins of all people. When Jesus suffered and prayed, an angel came to make him stronger. Jesus finished praying. He had bled and suffered for the sins of all people. (Matthew 26:36-44, D&C 19:18, Luke 22:42-44)

(4) (3 DIMES, GAPK #228: THE BETRAYAL OF JESUS)
Some wicked men came into the garden. Judas the apostle was with them. The men had paid Judas 30 pieces of silver to find Jesus. Judas told the men he would kiss Jesus. Then Judas came and kissed Jesus so the wicked men would know who Jesus was. (Matthew 26:14-15)

(5) (SHORT LENGTH OF KNOTTED TWINE, GAPK #225, 228, 230, 233)
The wicked men tied rope around Jesus' hands. They took him to the Pharisees. The Pharisees hated Jesus and said to the Roman leader, Pilate, "Crucify him! Crucify him!" Pilate told his soldiers to crucify Jesus. (Matthew 27: 1-2, 11-26)

(6) (SMALL RECTANGULAR PIECE OF SCARLET CLOTH)
Pilate's soldiers took Jesus and beat him with whips. They made fun of Jesus. They made a crown of thorns and put it on his head. The thorns hurt his head and made it bleed. The soldiers put a scarlet robe on Jesus. They laughed at him and spit on him. (Matthew 27: 28-30)

(7) (2 SMALL NAILS, GAPK #230: THE CRUCIFIXION)
The soldiers took Jesus to a hill near Jerusalem. The soldiers crucified Jesus. They laid him on a wooden cross and nailed his hands and feet to the cross. Jesus suffered on the cross many hours. Then Jesus died. His spirit left his body. (Matthew 27: 33-50)

(8) (TINY BAG OF CRUSHED ROCK)
After Jesus died the sky became dark. There was a big earthquake. Rocks broke in pieces, and the veil in the temple was torn in half. The Roman soldiers were afraid. (Matthew 27: 50-51 and 54)

(9) (RECTANGULAR PIECE OF WHITE CLOTH, GAPK #231: BURIAL OF JESUS)
Joseph, a rich man and one of Jesus' disciples, went to Pilate, and asked for the body of Jesus. The Pilate commanded the body to be delivered. And when Joseph had taken the body, he wrapped it in a clean linen cloth. He laid it in his own tomb, which was hewn out in the rock. (Matthew 27: 57-60)

(10) (SMALL STONE OR ROCK, GAPK #232: JESUS' TOMB)
Joseph rolled a great stone to the door of the sepulcher, and departed. Pilate said unto the (the chief priests and Pharisees), "Ye have a watch: go your way, make it as sure as ye can." So they went, and made the sepulcher sure, sealing the stone, and setting a watch (Matthew 27: 60, 65-66)

(11) (BAY LEAVES OR OTHER HERBS)
And when the Sabbath was past, Mary Magdalene, and Mary the mother of James, and Salome, had brought sweet spices, that they might come and anoint him. There was a great earthquake: the angels of the Lord descended from heaven and rolled back the stone from the door, and sat upon it. And the angels…said unto the women, "Fear not ye: for I know that ye seek Jesus, which was crucified." (Mark 16:1, Matthew 28: 2, 5)

(12) (EMPTY EGG, GAPK #233: MARY AND THE RESURRECTED LORD)
Mary Magdalene looked into the tomb. The two angels were in the tomb. The angels said, "[Jesus] is not here: for he is risen, as he said," Then Mary turned around and saw Jesus. He asked her to tell the apostles he was resurrected. (Matthew 28:6, John 20: 9-17)



Related Articles
Editor's Picks Articles
Top Ten Articles
Previous Features
Site Map





Content copyright © 2022 by Brenda Emmett. All rights reserved.
This content was written by Brenda Emmett. If you wish to use this content in any manner, you need written permission. Contact Brenda Emmett for details.