Spring Scents for Perfume Wearers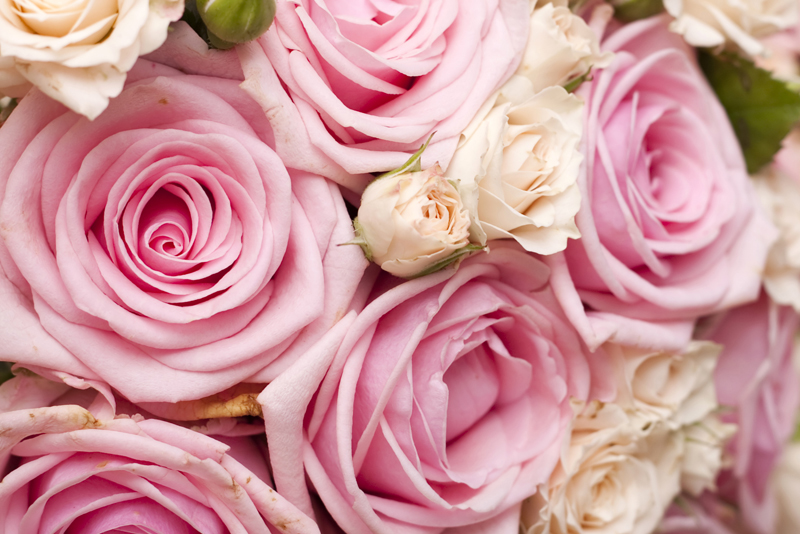 Winter is bidding adieu, for most of us. It's time to hang those lovely coats and heavy knits that made us chic and comfortable in the cold and welcome the new season with clothing and accessories that complement the warmer temperature. Not many people, however, are aware that not only closets need the seasonal revamp. Our scents should also adapt to changes in Fahrenheit. Temperature, after all, dictates the way scents are perceived. Cold makes evaporation difficult while heat intensifies fragrances. So as we say goodbye to winter, bring out your light, barely-there fabrics and start the hunt for the perfect spring scents.
Choosing Spring Scents
When choosing spring scents, the perennial natural body scent and personal preferences are still in play. Just remember that this season requires less scent intensity. Think of blooms and greens, light and crisp fragrances that match pretty sundresses or basic white shirt and jeans. You can never go wrong with blossoms and citrus picks such as jasmine, orange, grapefruit and mint but if you can't part with heavier oriental and woody scents, make sure that at least the perfume's top note smells fresh and clean. Some women can't let go of their signature scents and think of perfumes as clothes. The key is to make sure the scents go well with the season.
Many commercial perfumes are specially marketed for spring like Dolce, a blend of white flowers by Dolce & Gabbana, Beauty, a jasmine concoction by Calvin Klein, and Daisy, a floral-woody mix by Marc Jacobs. The packaging is usually a clue to spring – a flowery design especially on the bottle cap. All fragrances have shorter scent span in spring so reapplying is inevitable if you want the scent to last longer. Do not overdo it, though. Instead, try layering scents by using soaps and lotions from the same line. If those aren't available, choose unscented varieties so the perfume's scent won't have to compete with the other scents.
When on a budget or you simply do not want to splurge for a bottle of expensive commercial perfume, try body mists. These are cheaper than perfumes though you may have to spray more often as these are less concentrated and evaporate more quickly. Well, that's not really economical (and quite tedious) if you'll have to reapply always.
Or… You Could Make Your Own
The best option would be natural perfume from essential oils and carrier oils. Note that essential oils smell cleaner than commercial fragrances so they are perfect for spring. There are several organic stores that sell natural spring scents for perfume wearers but it's also easy to make your own.
Making your own spring scents is not just practical in terms of cost, it also helps you exercise your senses and pump up those creative juices. And since the ingredients are organic, you'll avoid toxic chemicals that are present in many commercial fragrances.
Your body and Mother Nature will thank you for it. The choices in natural perfumes are just as varied as commercial ones. You will find so many essential oils particularly from the floral and citrus families that are fascinating to mix and match. Lavender and grapefruit, rose and lime, and jasmine and orange are just some of the most well-loved floral and citrus combinations for this season's scents.
So, get ready for Spring by bringing your best scent forward. Whether is in perfume form, body butters, body oils or a simple mist, your body will thank you for the beautiful aroma.
Well ... that's it for this week. Just remember with the beauty of scent ...
Life Never Smelled So Sweet!
Juliette's Website
https://www.nyrajuskincare.com


Related Articles
Editor's Picks Articles
Top Ten Articles
Previous Features
Site Map





Content copyright © 2021 by Juliette Samuel. All rights reserved.
This content was written by Juliette Samuel. If you wish to use this content in any manner, you need written permission. Contact Juliette Samuel for details.