Jesus Appears After His Resurrection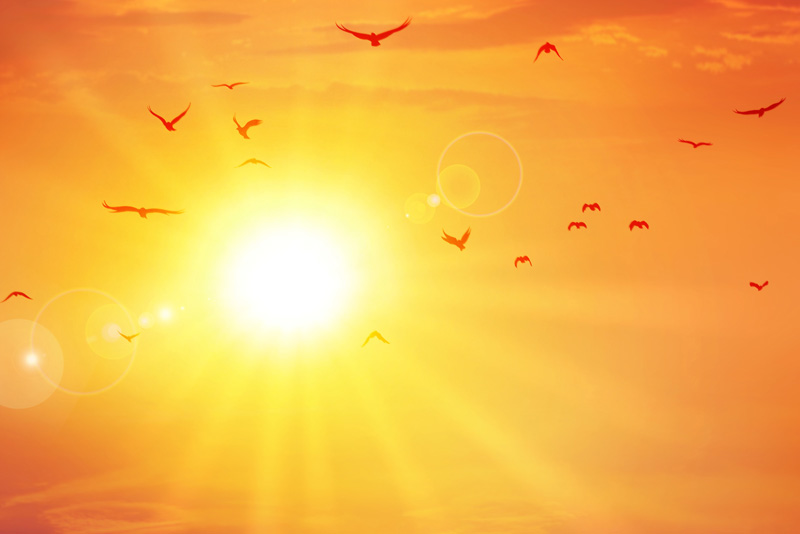 Jesus was in the grave three days. On Easter morning, He rose from the grave and was seen by many people before He ascended into Heaven.
For the Scripture, click here.
Jesus appeared:

To Mary of Magdalene ………....Mark 16:9-11;
John 20:10-18


To the other women at the tomb ……..…Matthew 28:8-10


To Peter in Jerusalem………..Luke 24:34


To the two travelers on the road …….…Mark 16:12,13


To eleven disciples behind closed doors…….…Mark 16:14;
Luke 24:36-43; John 20:19-25


To all the disciples (with Thomas and
excluding Judas Iscariot)………..John 20:26-31;
1 Corinthians 15:5


To seven disciples while fishing………..John 21:1-4


To eleven disciples on the mountain……..Matthew 28:16-20


To a crowd of 500………..1 Corinthians 15:6


To His brother James………..1 Corinthians 15:7


To those who watched Jesus ascend
into Heaven………..Luke 24:44-51; Acts 1:3-8
Those who knew Jesus and saw Him after He rose from the grave, changed the world. Are these witnesses credible? Most of them died for being followers of Christ and for telling of His resurrection. People rarely die for a lie or halfhearted belief.
1 Corinthians 15:13-17 Paraphrased
If there isn't resurrection of the dead, then Christ has not been raised either. If Christ was not raised, then all our preaching is useless, and trust in God is useless. And we apostles would all be lying about God, for we have said that God raised Christ from the grave, but that can't be true if there isn't a resurrection of the dead. .
And if Christ has not been raised, then your faith is useless, and you are still under condemnation for your sins.

You Should Also Read:
A Good Friday Thought
The Meaning of Lent
Easter Quiz


Related Articles
Editor's Picks Articles
Top Ten Articles
Previous Features
Site Map



Follow @LynneChapman
Tweet





Content copyright © 2022 by Lynne Chapman. All rights reserved.
This content was written by Lynne Chapman. If you wish to use this content in any manner, you need written permission. Contact Lynne Chapman for details.