Weddings and Courtships France - Book Review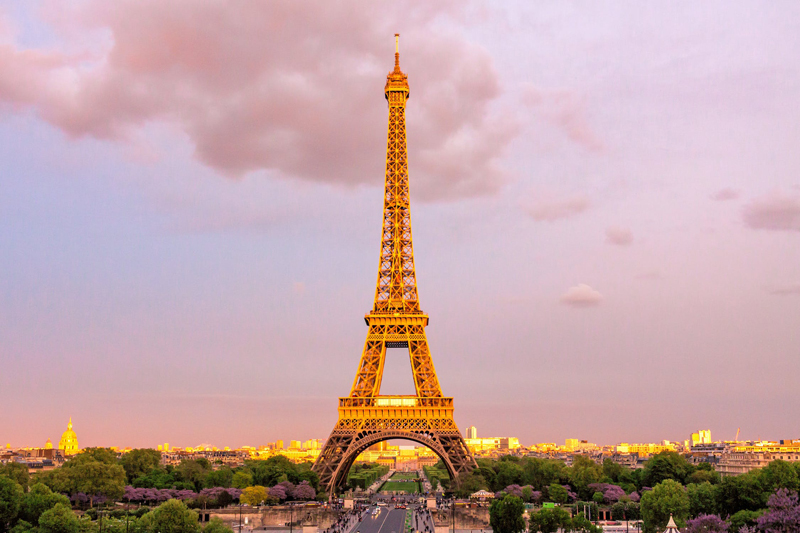 Those longing to infuse daily life and relationships with romance will find practicable ideas in Lisa Shea's book "Weddings and Courtships France." Rather than a guide to navigate through the paperwork and nuances of French law, it is a precursor to that step, painting a picture of marriage from courtship, to ceremony, to life en couple.

Sighting various love affairs throughout history, we learn about the roots of the French reputation for romance. I found the exchange of letters that document Napoleon and Josephine's fiery relationship particularly interesting. In December 1795 he wrote, "I awake full of you. Your image and the memory of last night's intoxicating pleasures has left no rest to my senses… Meanwhile, my sweet love, a thousand kisses; but do not give me any, for they set my blood on fire." Though their marriage was annulled, Napoleon kept her close to heart wearing her favorite flower, the violet, in a locket.

Knowing how to present yourself with alluring confidence is the first step to beginning a courtship. Afterward, poetry, music, food and drink play their part in the romance. In the section "Cooking Up a French Romance," Charles Pierre Monselet is quoted saying, "Enchant, stay beautiful and graceful, but do this, eat well… Let your dinner be a poem, like your dress." Recipes for breakfast in bed are proposed and information on choosing wine is shared from the region grapes are grown, to Champagne production, to properly serving a glass. One thing I learned is that wine should only be kept in the refrigerator a few days. Like storing it too warmly, coldness also affects flavour.

The ritual of marriage is presented in the section "A French Wedding." I've found that from those I've attended, weddings in France are similar to American weddings save the civil ceremony at the Marie. While we often sign papers and file for marriage beforehand, the wedding party is commonly invited to the courthouse in France. If the church is foregone this becomes the actual wedding. Nonreligious ceremonies like the seaside wedding I had are uncommon. Also, the dinner is an event unto itself where a full menu of courses contrast our buffet, desert then on to dancing. The book talks about the procession of family walking to the church together, symbolizing the joining of families. "The Wedding Toast" tells of each the bride and groom pouring a glass of wine from a vineyard local to their home. A third glass is filled from the two symbolizing the union of the two families possibly into an ornate coupe de marriage, a double handled toasting cup passed down within the family.

In intertwining customs, the love affair with France needn't stop after the marriage. French films are proposed (I like watching them in their original version with subtitles) and vacation destinations are suggested. "Weddings and Courtships France" is a broad look at life and romance in 110 pages. It is a quick read that gives practical information on how to introduce French culture into daily life.


You Should Also Read:
A Franco-American Wedding Story


Related Articles
Editor's Picks Articles
Top Ten Articles
Previous Features
Site Map





Content copyright © 2022 by Melissa Demiguel. All rights reserved.
This content was written by Melissa Demiguel. If you wish to use this content in any manner, you need written permission. Contact Melissa Demiguel for details.