Pull into a New Town Stress-free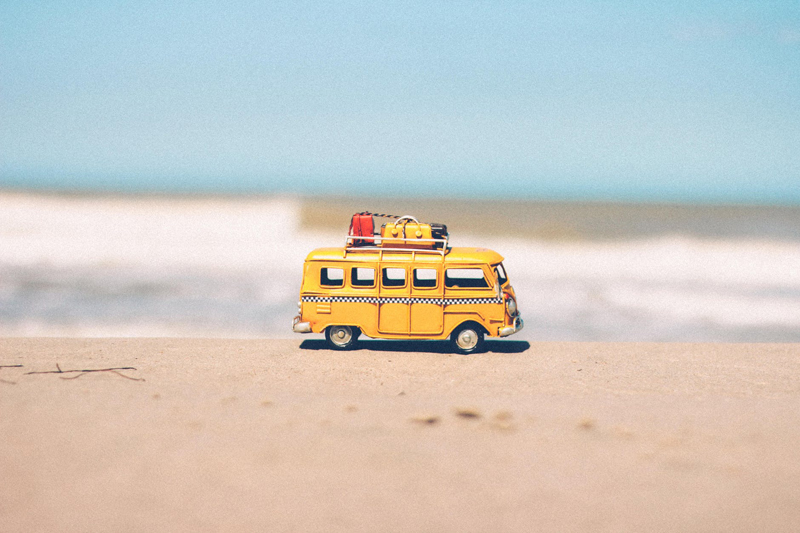 It was late at night and my husband and I had been on the road all day. We were both exhausted by the time we arrived in the town of Santa Maria, California. It was too late to check into a campground, so we drove down the main drag seeking the familiar glow of a Walmart store. After awhile though, the businesses became fewer and far between and it was apparent that we were headed into the middle of nowhere. After a sketchy U-turn on a dark, narrow road and a stop at a lonely gas station to ask for directions, we pulled into the Wal-Mart parking lot. By that time, we were tired, cranky and frustrated with one another.

Most of the time, pulling into a new town is an exciting experience. However, there are times when it can be wearisome and disorienting like when we arrived in Santa Maria. On that particular occasion, we broke all of the rules we tried to set in place to keep us from getting to that point. Below are the five rules we like to stick by to keep pulling into a new town as stress-free as possible.

Rule #1: Arrive During the Day
Always do your best to arrive in an unfamiliar location while there is still sunlight. It's so much easier to find everything during the day. Oftentimes, we get "in the zone" and try to squeeze an extra hundred miles of driving in, but is it really worth the frustration? If you get settled early, you can enjoy the evening much more and probably get a better night's sleep. Then, you can hop back on the road in the morning in a much better state of mind.

Rule #2: Google Before You Go
Before you head out, Google your route! Do your research on the restaurants, gas stations, grocery stores, the post office, campgrounds, etc. Find as much information as you can before you go. Even if you only discover one restaurant where you plan to eat, that's one less thing you have to worry about when you arrive in town.

Rule #3: Take all the Help You Can Get
Don't rely on just one method of navigation--especially if your internal navigation isn't so sharp or if reading maps isn't your forte. Have your smart phone (or other GPS device) and a road atlas and use them both. The large road atlases are great for the larger highways, but often aren't detailed enough for local street information. GPS is great for both, but it's not always perfect, so having a good backup is a smart idea.

Rule #4: Visit the State Welcome Centers
If you are crossing state lines, stop at the state welcome center and get local maps of the towns you plan to visit. Sit down with a cup of coffee and skim over the maps. This way you have a general visual impression of a town's layout long before your arrival. Once you start roaming around that new town, you'll start to connect the dots by recognizing a few street names, the location of a museum, or city hall. Any little bit helps and can save you some headaches later on.

Rule #5: Make Friends with the Visitor's Information Center
This is usually one of our first stops in any new town. The folks at the visitor's center can help you find almost anything you need, from campground information to the best veg-friendly restaurants in the area. You can also find out about any upcoming events, local attractions, and merchant information. Want to know where the locals hang out? The visitor's center can guide you in the right direction.



Related Articles
Editor's Picks Articles
Top Ten Articles
Previous Features
Site Map





Content copyright © 2022 by Erin Floresca. All rights reserved.
This content was written by Erin Floresca. If you wish to use this content in any manner, you need written permission. Contact Erin Lehn for details.