Anime History The Beginning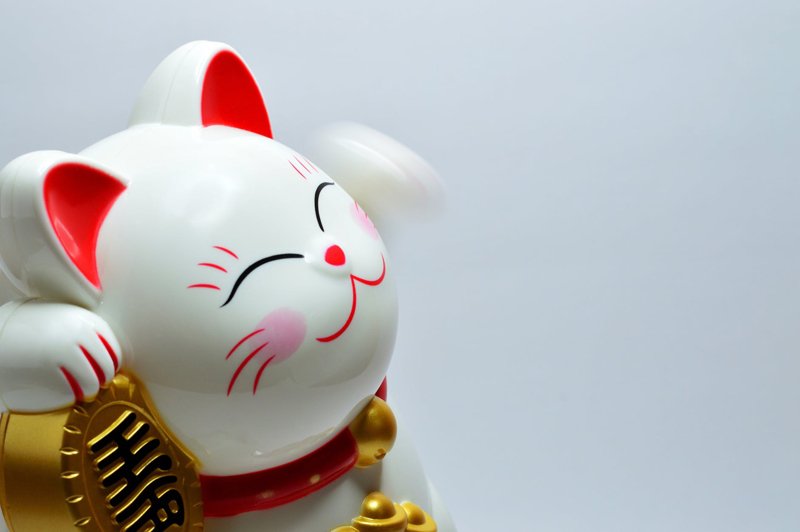 We know that anime comes from Japan, but when and how did the art form originate? Anime can trace its beginnings back to the start of the twentieth century, when Japanese filmmakers experimented with animation techniques being explored in the West.

One of the earliest known Japanese animations was produced somewhere between 1907 and 1915, and it's titled Moving Picture; however, it is not known who created it. This animation consists of fifty frames drawn directly onto a strip of celluloid. The animation runs for about three seconds, and it features a young boy in a sailor suit writing kanji on a board. He turns to the viewer, removes his hat, and gives a salute.

Unfortunately, only a few complete pieces remain from the beginnings of Japanese animation. Usually, after a clip finished its run at the theatre, the cinema (who usually owned the reels) sold them to smaller cinemas. From there, the reels usually ended up being cut into smaller pieces; these pieces would be sold as either strips or as single frames.

Three people are generally credited as being the first generation of Japanese animators. Tenkatsu Production Company hired Shimokawa Oten, a political cartoonist, to produce animation for their company. Unfortunately, due to health reasons, Oten only managed to produce five movies; his best-known work is Imokawa Mukuzo Genkanban no Maki. Sadly, the actual content of this work is unknown, since no films or photographs of this work still remain.

In 1916, a caricaturist named Kouchi Jun'ichi entered the animation field and produced some work for Kobayashi Shokai. His work includes fifteen movies, and he is generally regarded as the most technically advanced of the early Japanese animators. In 2007, his two-minute silent short Namakura Gatana was discovered at an antique shop in Osaka; the short tells the story of a samurai's foolish purchase of a dull-edged sword.

Instead of producing anime for others, Kitayama Seitaro made his own works. The animation technique he was best known for was the chalkboard animation method; later, he started doing paper animation, both with and without pre-printed backgrounds. Kitayama Seitaro founded his own studio, Kitayama Eiga Seisakujo. The studio was founded in 1921, and it has the distinction of being the first true animation studio in Japan. In 2007, Kitayama's 1918 film, Urashima Taro, was discovered in the same antique shop in Osaka as Kouchi's Namakura Gatana; this filnm adapts the Japanese folktale of the same name that is about a fisherman who travels to an underwater world on a turtle.

The 1920s saw the rise of the second generation of Japanese animators, many of whom were students of Kitayama Seitaro. Murato Yosuji, Kimura Hakuzan, Yamamoto Sanae, and Ofuji Noboro were not only his students, they also worked at his studio. However, in 1923, the Great Kanto earthquake destroyed most of Kitayama Seitaro's studio, and the residing animators went their separate ways and founded their own studios. Masaoka Kenzo, another important animator at that time, worked at a smaller studio.

The 1920s also saw the adoption of the first youth protection laws in Japan. These laws led to the censorship of some early animations for children under the age of 15. The Monbusho (the Ministry of Education) encouraged the production of films that offered educational value.

In the 1930s, the Japanese government enforced cultural nationalism, which ultimately led to strict censorship and control of published media. The government urged many animators during this period to produce animations that would help reinforce the Japanese spirit and promote national affiliation. During this era, many small studios either closed or merged with bigger studios, until only three big studios remained. The animations produced during this era didn't have very high production standards, so they ended up coming across as pale imitations of Disney productions. And many animations were still silent films, because it was too expensive for most Japanese studios to use sound film until the mid 1930s.

By the time of World War II, the military commissioned many animators to create productions for them. The animations produced for the military were usually propaganda films, showing the Japanese people winning against enemy forces. This trend was also true in America, where studios such as Disney and Warner Bros. were recruited by the U.S. military to produce propaganda films for American audiences.

1948 saw the founding of Japan Animated Films. In 1956, Toei purchased the company and it was reincorporated under its current name (Toei Animation). In 1958, Toei produced Hakujaden, the first color anime feature film. Many anime historians consider Hakujaden to be the first of what we have come to call "anime" today. One of Toei's major contributions to modern anime is the development of the "money shot"; this is a cost-cutting measure that allows for emphasis to be placed on important shots by animating them with more detail in comparison to the rest of the work. Toei also placed an emphasis on each animator bringing his own ideas to a production.

Meanwhile, Osamu Tezuka (a Japanese manga artist, animator, and producer) founded a rival company called Mushi Productions. Tezuka and Mushi Productions would help bring anime to Japanese television in the early 1960s, thanks to a show called Mighty Atom, better known to American audiences as Astro Boy.
This site needs an editor - click to learn more!

You Should Also Read:
What is Anime?
Anime History: Mighty Atom to Akira
Anime History: Akira to Now




Related Articles
Editor's Picks Articles
Top Ten Articles
Previous Features
Site Map





Content copyright © 2023 by Lesley Aeschliman. All rights reserved.
This content was written by Lesley Aeschliman. If you wish to use this content in any manner, you need written permission. Contact BellaOnline Administration for details.