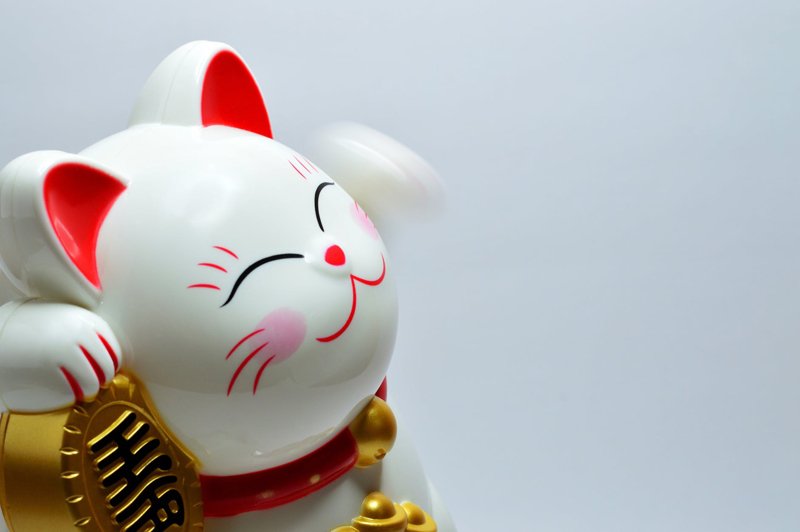 Science Ninja Team Gatchaman
(which is often shortened to
Gatchaman
) is an anime series produced by Tatsunoko Productions in 1972. The show features a young five-member superhero team; most of the members are in their late teens, but one of them is only about 11 years of age. The five members of the
Gatchaman
team are: Ken Washio (the team leader), Joe Asakura (Ken's second in command), Jun (the team's electronics and demolitions expert, and she is also the only female on the team), Jinpei (the reconnaissance expert, and he is the youngest on the team), and Ryu Nakanishi (the pilot of their ship, the
GodPhoenix
).
The Gatchaman team is employed by Dr. Kozaburo Nambu of the "International Science Organization"; their mission is to stop the Galactor (who are a group of technologically advanced villains) from taking over Earth's natural resources. The team members each wear a uniform to represent a particular bird: Ken (eagle), Joe (condor), Jun (swan), Jinpei (swallow), and Ryu (owl).
Each member of the
Gatchaman
team has their own signature weapon and vehicle, and each one has a mundane-looking disguised form. Each team member has a wrist device which serves as a communicator, a tracking device, and can also be used to change modes if the proper gesture and voice command ("Bird Go!") is given. The team members' vehicles are docked in the team's main vehicle, the
GodPhoenix
. The
GodPhoenix
is a supersonic plane which is capable of underwater travel, as well as some minor space travel. The plane can also temporarily transform into a massive phoenix of flame in order to escape from danger, but the process of going into this mode is taxing on the team. The
GodPhoenix
is also armed with missiles.
To some anime fans,
Gatchaman
was the start of the five-member group dynamic that appears in other anime series; a perfect example of this dynamic is
Golion
.
Gatchaman
was followed by two sequel series in Japan:
Gatchaman II
in 1978 and
Gatchaman F
in 1979. In 1994, the original
Gatchaman
series was condensed into an OAV series.
In 1978,
Gatchaman
was brought to the United States, where it was highly edited and dubbed into English. The show aired on American television under the title
Battle of the Planets
.
Gatchaman
returned to the American airwaves in 1986 and 1995 under the title,
G-Force: Guardians of Space
. Unlike
Battle of the Planets
, there was less editing of content and the series was a more faithful translation of
Gatchaman
. However, this series was panned for its voice acting, background music, and the Americanized names of the characters (
G-Force
used different names for the characters than
Battle of the Planets
). In 1996, the two
Gatchaman
sequel series (
Gatchaman II
and
Gatchaman F
) were combined into one series and brought over to America under the title,
Eagle Riders
. This series made more changes to the character names and the audio.
On June 14, 2005, ADV Films released the uncut version of the original
Gatchaman
series on DVD. The release, which included all 105 episodes, had an all-new English 5.1 dub. The dub aims to be a faithful translation to the original series. Unfortunately, these sets are currently out-of-print, which means your best bet to track them down is to look at stores that sell used DVDs.
Title

Episodes

Release Year(s)

Director

Studio

N.A. Licensor

Science Ninja Team Gatchaman
105
1972-1974
Hisayuki Toriumi
Tatsunoko Productions
A.D. Vision
Gatchaman II
52
1978-1979
Hisayuki Toriumi
Tatsunoko Productions
N/A
Gatchaman Fighter
48
1979-1980
Hisayuki Toriumi
Tatsunoko Productions
N/A
Gatchaman
3
1994-1995
Akihiko Nishiyama
Tatsunoko Productions
Harmony Gold
This site needs an editor - click to learn more!


Related Articles
Editor's Picks Articles
Top Ten Articles
Previous Features
Site Map





Content copyright © 2022 by Lesley Aeschliman. All rights reserved.
This content was written by Lesley Aeschliman. If you wish to use this content in any manner, you need written permission. Contact BellaOnline Administration for details.