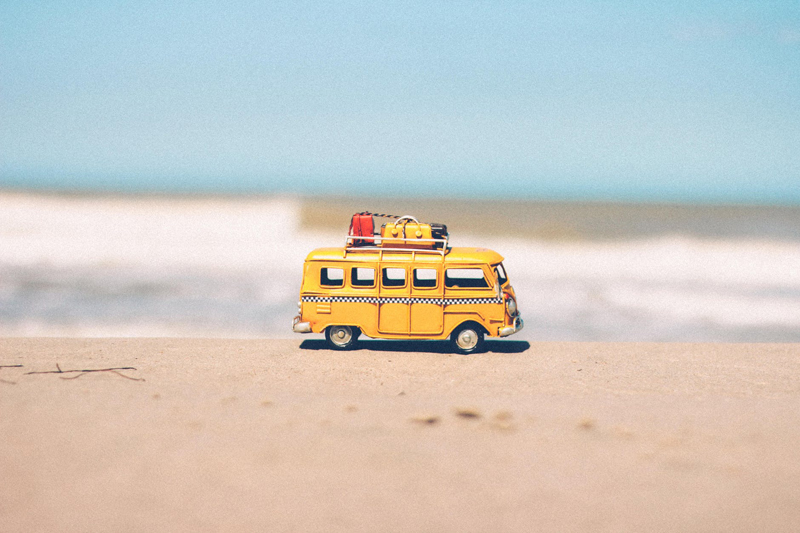 Most RVing parents eventually become brave enough to take their young kids on an RV trip. And while getting your toddler hooked on the RV lifestyle earlier rather than later sounds like a great idea, many parents discover that taking a toddler RVing adds a whole new set of challenges. Never fear: there are plenty of things you can do to help make an RV trip with a toddler a great adventure for the whole family. Here are some things to consider to help make your road trip more memorable--in a good way!

Dealing with the car seat -- You have to bring a car seat with you in your RV. Some toddlers aren't going to be very keen on this idea. Since the RV is often considered just another play area for them, it doesn't make sense that they have to get strapped in. Also, there's a lot of clinking and clanking sounds that RVs make when traveling down the road, so young children might get scared once the wheels are in motion. This is where an iPad and/or DVD player come in handy. The iPad can be loaded with games and is easy enough for toddlers to manage. If you bring the DVD player, be sure to pack all of your child's favorite DVDs. You can also record a few hours of their favorite TV shows and bring that with you too. Both the iPad and DVD player are excellent tools to help distract your toddler from all the noise and discomfort of being in their car seat in the RV.

Bathtime -- Some RVs come with great shower/tub combinations while others just have showers. If your RV is the "shower only" kind, consider bringing along a big storage container and have your child take their bath in that. They'll find splashing around in their makeshift bathtub quite an adventure! You also might want to take this time to introduce a few new bath toys.

Bedtime soothing -- Many toddlers don't like sleeping in new places, so bring along anything that goes with your child's usual nighttime rituals. If little Joey sleeps with an Elmo nightlight, bring it. And take along his favorite blanket, books, stuffed animals, etc. Depending on where your child sleeps in the RV, it's also a good idea to bring along guard rails.

Activities -- Even though there will probably be plenty of things at the campground to keep your child entertained, bring along extra activities, just in case. Since campground loops usually don't have much traffic, it's a good place for bike riding practice, so bring along your little one's bike (with a bike helmet, of course). Other outdoor activities include sidewalk chalk, bouncy balls, glow sticks and bubbles. Don't forget to bring indoor fun as well, because you never know when it might be too cold, rainy or windy to enjoy the great outdoors. For indoor toys, you might want to bring along a few new toys or games to introduce to your child on the trip.

Toiletries -- This one may go without saying, but one couple I know went camping and forgot to bring the diapers. They didn't realize their error until after they were set up in their site in a state park 30 miles from the nearest store without a tow vehicle. Luckily, the camp host was kind enough to pick some up for them when he went into town the following day. Make a list of all the toiletries you need like diapers, wipes, tweezers, nail clippers, shampoo and bubble bath. And make sure you don't leave home without them!

Clothing – Since toddler clothes are so tiny, bring a huge assortment of it. It's better to have too many pairs of pants than not enough. You never know what your child is going to get into. Splashing in mud puddles won't become a big deal if you've packed five extra pairs of pants and three pairs of shoes. Oftentimes the weather reports change, so being prepared means having more than enough clothing variety to handle any kind of weather.



Related Articles
Editor's Picks Articles
Top Ten Articles
Previous Features
Site Map





Content copyright © 2022 by Erin Lehn Floresca. All rights reserved.
This content was written by Erin Lehn Floresca. If you wish to use this content in any manner, you need written permission. Contact Erin Lehn for details.