The Story of Three Women - Book of Ruth chapter 1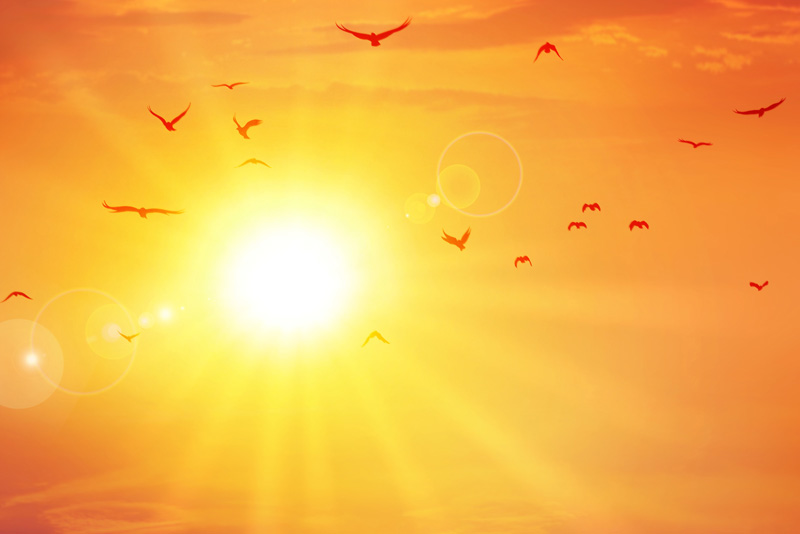 The first chapter of Ruth is the story of three women who experienced tragedy and hardship and how each coped. Although they lived 3000 years ago, their circumstances were not unlike those in which many of us find ourselves today.
It begins with a woman named
Naomi
who, with her husband Elimelech and two sons moved from Bethlehem to Moab to escape a famine in Israel. Unfortunately, Elimelech died leaving Naomi widowed and sorrowing. She still had hope of support and grandchildren in her two sons who had married two Moabite women,
Ruth and Orpah.
However, tragedy struck again when both of Naomi's sons also died leaving their wives childless. Now, all three women were in dire circumstances, for in those times, a widow was often taken advantage of and almost always poverty stricken.
Finally, having received word that the famine in Israel had ended, Naomi planned to travel back to her homeland after sending her daughters-in-law back to their family homes, where life would be better for them.
Naomi must have been a loving mother-in-law to warrant such loyalty from her daughters-in-law, for at first, neither Orpah nor Ruth would leave her. Finally with urging and stressing that there would be no prospects of marriage and children in Israel, Orpah tearfully kissed Naomi good-bye and returned to her home, her people and her gods.
Not many of us can blame her. In her own land she could be cared for by her family, remarry and have children.
Ruth was a different sort of woman. She took the higher path, sacrificing her own needs for those of Naomi.
God often calls us to love others more than ourselves, leaving our own care in His hands.
Her statement of love is recorded for eternity Ruth 1:16,17.

"Don't ask me to leave you and turn back. I will go wherever you go and live wherever you live. Your people will be my people, and your God will be my God. I will die where you die and will be buried there."
Naomi's faith had been strong enough that Ruth, her Moabite daughter-in-law, had come to faith in the God of Israel. A faith that was strong enough to cause her to leave her homeland and religious idolatry and endure hardship to care for her mother-in-law.
Naomi, although beaten down by the loneliness and helplessness of widowhood, never lost site of the fact that God was in control.
As the two arrive in Bethlehem, there is a stir among the town's women as they recognize Naomi. They exclaim,
"Is it really Naomi?"
indicating that the tragic events must have shown in the lines of her face and in her demeanor.
Ruth 1:20, 21

"Don't call me Naomi," she told them. "Instead, call me Mara, for the Almighty has made life very bitter for me. I went away full, but the LORD has brought me home empty. Why should you call me Naomi when the LORD has caused me to suffer and the Almighty has sent such tragedy?"
(Naomi means sweetness and pleasantness. Mara means bitter.)
So, at the end of chapter one, we see:
Orpha
: Widowed and sad, she retreated to the security of her home and beliefs.
Naomi
: After having endured the loss of her husband and sons, is beaten down by her circumstances. "Mara" doesn't seem to see the value of her brave daughter-in-law. She may be blinded to the blessings at hand but she is firm in giving glory to God.
Ruth
: She has chosen to believe in Naomi's God and has undertaken unknown hardships for the love of her mother-in-law. In so doing she is about to become part of God's great adventure.
Ruth would find happiness, bring joy back into Naomi's life, take part in God's plan and even have a place in the lineage of the long awaited Savior.
See Matthew 1:5
Read more about Ruth in
The Romance of the Book of Ruth
.
Read the rest of the story in
The Happy Ending - God Rewards Faithfulness
.
You Should Also Read:
Lessons From the Bible - The Book of Esther
Love is in the Air
A Bible Study Geared for Moms!


Related Articles
Editor's Picks Articles
Top Ten Articles
Previous Features
Site Map



Follow @LynneChapman
Tweet





Content copyright © 2022 by Lynne Chapman. All rights reserved.
This content was written by Lynne Chapman. If you wish to use this content in any manner, you need written permission. Contact Lynne Chapman for details.