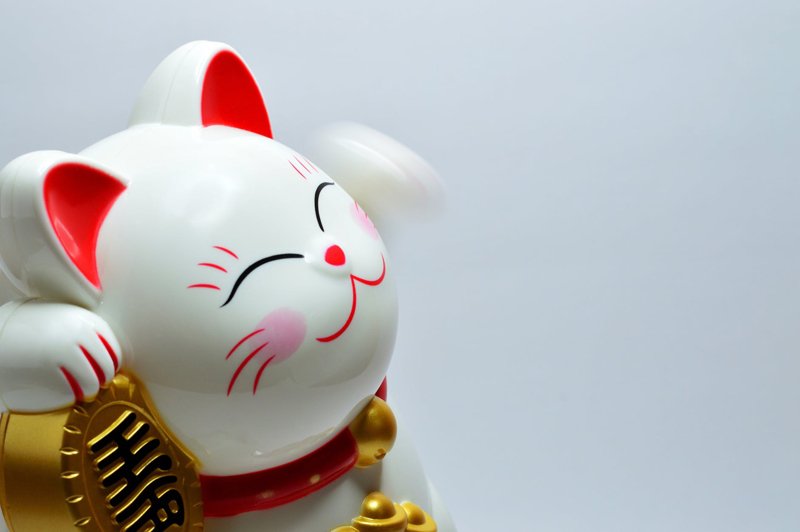 Interstella 5555: The 5tory of the 5ecret 5tar 5ystem
is an anime film made specifically to bring Daft Punk's
Discovery
album to life. The film was produced by Toei Animation, under the supervision of Leiji Matsumoto. The film tells the story about the abduction and rescue of an interstellar pop band. One of the most fascinating things about this film is the fact that the story is told simply through animation, music, and minimal sound effects; there is absolutely no dialogue anywhere in the film.
The story starts with the four blue-skinned band members on an alien planet performing "One More Time." As the song ends, a team of humanoids crashes the performance and subdues the crowd and the band with gas. The band members are kidnapped and taken aboard a space vessel. A distress signal is sent to Shep, a pilot that's a big fan of Stella (the band's bass player). Shep chases the vessel into a wormhole, and ends up crash landing in a dense forest.
Meanwhile, in an underground facility, the band members are stripped of their alien clothing, have their memories erased, have their skin color changed to a human tone, and given clothing that humans wear. They are also implanted with mind-control devices.
Earl de Darkwood, the band's captor, presents himself as the band's manager and calls them The Crescendolls. The band members are revealed to be: Stella (bassist), Arpegius (guitarist), Baryl (drummer), and Octave (keyboardist/vocalist). "One More Time" quickly becomes very successful for the band, but the band members find that the fame is rapidly wearing them out.
At a concert, Shep is able to free three of the band members from the mind-control devices. However, he hesitates when he gets to Stella, and this allows Earl de Darkwood to whisk her away. Shep and the other band members hijack a van and attempt to escape; Shep is mortally wounded by the earl's bodyguards as they flee.
While getting ready for a music awards ceremony, the earl drops a card that Stella picks up, with what turns out to be important information. While at the awards ceremony, Baryl (disguised as a photographer) is able to free Stella from the mind-control device, and they flee to where the wounded Shep lays dying. From here, the band uses the information found on the card Stella found to go a place where secrets end up being revealed.
The DVD has a few special features on it. There is an "interactive play" feature. In this feature, a symbol will occasionally appear on the lower right-hand corner of the screen; if you click on the symbol, you will get a screen with a picture (or pictures) that go with the symbol. There are also "character files," and these are basically pictures of each character with no text (these character files are used in the "interactive play" feature).
There is also "animation editing" for the song "Digital Love"; this is basically storyboards and in-betweens mixed in with the animation. There is also an interactive game, a karaoke section (which has karaoke versions of three of the songs in the film), a trailer for the film, and biographies of Leiji Matsumoto and Daft Punk. There is also supposed to be a "hidden feature," but all it appears to be is a picture of Stella and Shep.
Overall,
Interstella 5555: The 5tory of the 5ecret 5tar 5ystem
is an incredible viewing experience. Even though there is no dialogue in the movie, the viewer can still easily understand what is going on in the film. Although, for me personally, it's rather awkward to see Stella and Arpegius in their human versions; they look so much like Yuki Mori and Susumu Kodai from
Space Battleship Yamato
(who would probably be better known to American audiences as Nova and Derek Wildstar from
Star Blazers
). I would highly recommend this film to anime fans, regardless of whether or not they are fans of Daft Punk.
I wrote this review after watching a copy of this DVD that my husband and I purchased.
This site needs an editor - click to learn more!

You Should Also Read:
Daft Punk - Discovery




Related Articles
Editor's Picks Articles
Top Ten Articles
Previous Features
Site Map





Content copyright © 2022 by Lesley Aeschliman. All rights reserved.
This content was written by Lesley Aeschliman. If you wish to use this content in any manner, you need written permission. Contact BellaOnline Administration for details.