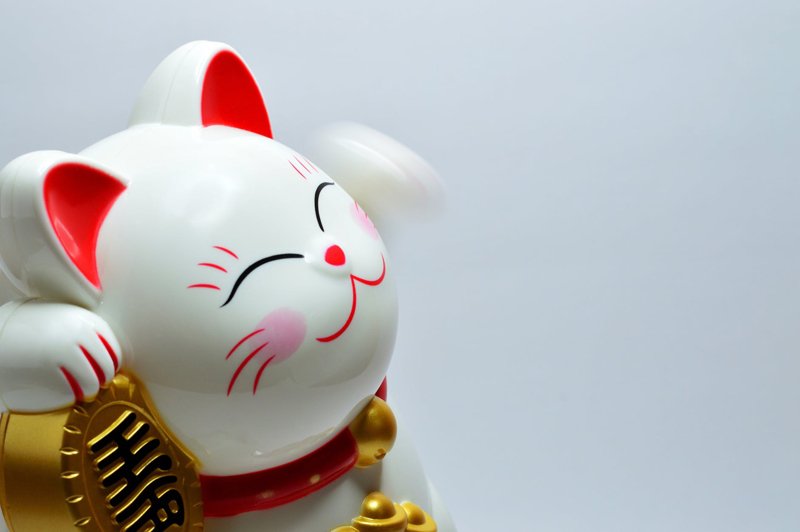 Bakugan Battle Brawlers
is an anime series based on a strategic card game which is played with magnetic, spring-loaded marbles.
The story of
Bakugan Battle Brawlers
begins when cards mysteriously fall out of the sky and are picked up by children all over the world. These cards feature different characters, environments, and powers. The kids created their own game with these cards, unaware that the cards correspond with an alternate world called Vestroia. In the alternate world, a rogue Bakugan monster named Naga wanted to seize all the power for himself. When he tried to absorb one of the two cores and seize its power, the negative energy proved to be too much for Naga. The negative energy exploded and the other core fell to earth, which caused the creatures from Vestroia to start emerging in Bakugan battles.
All the Bakugan creatures have an attribute: fire, water, earth, dark, light, and wind. However, in Vestroia, these are known as: Pyrus, Aquas, Subterra, Darkus, Haos, and Ventus. There are also two alternate powers, Silent and Infinity (these are the two cores in Vestroia). Bakugan also have secondary attributes that fuse with the original: Coldus, Shockus, Novus, and Blandus (this is an attribute that includes all attributes).
The protagonist of the series is a 12-year-old boy named Dan. His life revolves around Bakugan, and according to some information I've found on the Internet, he apparently helped to co-create the Bakugan game (although this information is never revealed in the first two episodes of the series). Dan's goal is to become the number one ranked Bakugan player in the world; in the first episode, he moved up from number 121 to number 117. Dan also has several friends that he talks to on his computer through a webcam.
In the Internet write-ups I have seen for the show, it claims that the little marbles that contain the Bakugan came out of the cards that fell from the sky; however, nothing in the animation for the brief exposition before the first episode indicated this. Also, within the first two episodes, there is no real exposition on how the Bakugan game is played.
Within the first five minutes of the first episode, Dan is engaged in a Bakugan battle with a boy named Shuji (who Dan ends up fighting with three times within the first two episodes). As a viewer, I felt like I was thrown into the middle of the story, and was rather confused. In fact, by the end of the first two episodes, I was still rather confused by what I had watched. My husband commented that he thought he had figured out how the game was played, and then one of the characters would do something that would contradict what my husband thought he had figured out.
The fact that there are no clear rules stated in the first two episodes is not only confusing for adults, but it is also going to be confusing for children. As an adult, I was frustrated enough with trying to figure out what I was watching, so I can imagine the frustration a child will experience. By the end of the first episode, there was very little in the way of character development, no clear understanding of how the Bakugan game is played, and the story was boring. The only reason I kept watching was so I could write this review.
When watching
Bakugan Battle Brawlers
, I also had problems being able to use my "willing suspension of disbelief." irst, when these mysterious cards are falling out of the sky, how come the government or the police didn't get involved? Also, now knowing from my research that Dan co-created the Bakugan game, how come he's ranked so low, and how come something that takes place in the first battle we see takes him so much by surprise?
Bakugan Battle Brawlers
ultimately came across to me as a property trying to cash in on the popularity of other monster battle shows such as
Pokemon
and
Yu-Gi-Oh!
. While I watched the show, I felt like I was watching a derivative work that didn't have a lot of logistical thought put into it.
I think
Bakugan Battle Brawlers
appeals the most to male tweens (10-12 year olds) and young male teenagers (13-15 year olds).
| | | | | | |
| --- | --- | --- | --- | --- | --- |
| Title | Episodes | Release Year(s) | Director | Studio | N.A. Licensor |
| Bakugan Battle Brawlers | 52 | 2007-2008 | Mitsuo Hashimoto | TMS Entertainment | Nelvana |
| Bakugan: New Vestroia | 52 | 2009-2010 | Mitsuo Hashimoto | TMS Entertainment | Nelvana |
| Bakugan: Gundalian Invaders | 39 | 2010-2011 | Mitsuo Hashimoto | TMS Entertainment | Nelvana |
| Bakugan: Mechtanium Surge | 46 | 2011-2012 | Mitsuo Hashimoto | TMS Entertainment | Nelvana |
| BakuTech! Bakugan | 34 | 2012 | Takao Kato | Shogakukan Music & Digital Entertainment | N/A |
This site needs an editor - click to learn more!


Related Articles
Editor's Picks Articles
Top Ten Articles
Previous Features
Site Map





Content copyright © 2022 by Lesley Aeschliman. All rights reserved.
This content was written by Lesley Aeschliman. If you wish to use this content in any manner, you need written permission. Contact BellaOnline Administration for details.