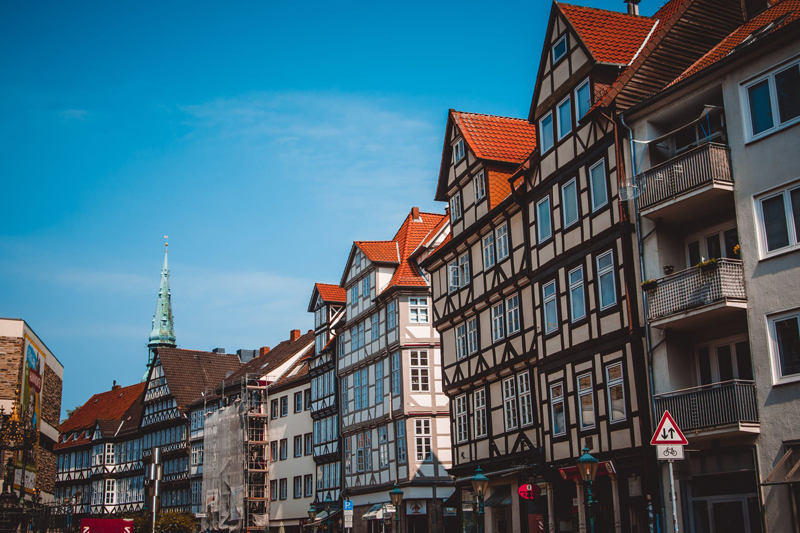 Germany has many scenic and historic roads and routes, ranging from the famous Romantic Road and Clock Route to walking in the footsteps of former Pope Benedict, and here are some for you to enjoy.
Germany's Castle Road


Germany has more than 5,000 castles, many part of the Castle Road theme route. Running for 745 miles through stunning landscapes, valleys, forests and rivers,and filled with legacies of the past. Medieval towns, villages, castles, castles and more castles.
Germany's Enchanting Fairy Tale Road


With seven league boots, bicycle or car, Germany's Fairy Tale Road is a fascinating journey in the footsteps of Brothers Grimm. Through medieval villages and unspoiled nature, to a castle filled world of fantasy, sagas and legends, wicked stepmothers and evil witches.
Germany´s Black Forest and its Cuckoo Clocks


German Cuckoo Clocks and Black Forest Gateau are both from Baden Wuerttemberg, south west Germany. A modern high tech state that is steeped in tradition, with the Black Forest, stunning scenery, history, health resorts dating from Roman times and the Black Forest Clock Route.
Germany´s Romantic Road


Germany´s Romantische Strasse, a spectacular journey into a world from the past, through stunningly beautiful scenery and historic medieval towns. A showcase of culture in all its forms, from art and architecture to food and wine.
Germany´s ´Avenues Route´


Germany´s ´Avenues Route´, the tree-lined Deutsche Alleenstrasse. A journey through nature and history, down shaded tunnels formed by centuries-old trees which have witnessed the passage of travelers from the times of oxen carts and stage coaches to the present day.
Rhine River In Flames


The Rhine in Flames, or ´Rhein im Flammen´, a spectacular annual festival of ´Fire, Water, Light and Culture´ staged along a picturesque stretch of the Rhine, Germany´s longest river, beginning in the spring until early autumn.
The Dutch Quarter, Potsdam, Germany


It is a living open air museum, and was built in the mid-18th Century just outside Germany´s capital Berlin, far away from the Netherlands-German border. A little piece of Holland, ´The Dutch Quarter´, 134 Dutch styled homes, a community for artisans from Holland, set amongst the opulent palaces and parks of Potsdam.
The German Stork Route


Germany's Stork Route crosses many other scenic and historic tourist routes in the north and east of Germany, and it comes to life towards the end of March. Its spectacular Stork's nests are then filled by breeding pairs and their young until September, when they fly to their winter grounds.
Editor's Picks Articles
Top Ten Articles
Previous Features
Site Map
Follow @GermanKultur
Tweet
Content copyright © 2018 by . All rights reserved.
This content was written by . If you wish to use this content in any manner, you need written permission.
Contact Francine A. McKenna for details.