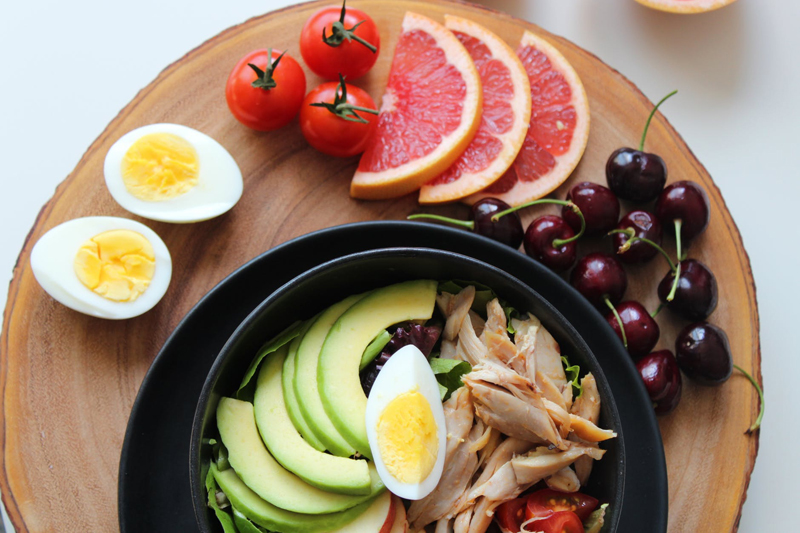 Low Carb Information
Apple and Peanut Butter Snack


Looking for a healthy snack that fits the low carb and Atkins way? Give peanut butter with apples a try - but be sure it´s a natural, sugar-free peanut butter!
Atkins Chips and Sour Cream Dip


If you´re craving a chip with dip, try the Atkins crunchers plain chips plus a sour cream and onion dip. Perfect for a low carb party, or for snacking!
Atkins Crunchers Sour Cream & Onion Chips


I´m a huge fan of sour cream and onion chips. When I went on the Atkins diet I thought the days of eating those were over. But Atkins came up with a solution!
Celery and Hummis Snack


This fresh treat of celery and hummis is great for a summertime snack, and has 6g of carbs. It takes about 1 minute to prepare and keeps you going until dinner!
Cucumber Peanut Butter & Jelly Recipe


Are you a fan of peanut butter and jelly snacks? Don´t put it on bread or crackers - try a healthy version with cucumbers instead! It´s low carb and delicious!
Cucumbers and Cheese Slices


Looking for a delicious snack that´s low carb? Throw those crackers out for the birds - it´s time to try cheese slices on cucumber circles!
Mozzarella Balls in Oil


This perfect low carb snack can be found at most deli counters in with the other cheeses.
Nuts are Healthy


The FDA has approved a message to go on nut packages that promotes the suggested - but not proven - heart benefits that nuts provide.
Olives and Olive Oil


Olives are an incredibly healthy snack, and olive oil is highly recommended by health providers for its nutrient-rich properties. Be sure to get your daily dose of olives and olive oil!
Onion Soup Dip Homemade Recipe


I used to always make dip by mixing onion soup mix with sour cream. It's so much cheaper and easier if you make it from scratch! It's healthier for you, too.
Popcorn - Healthy or Junk Food?


It´s amazing how much popcorn has invaded our lifestyle. The advent of the microwave made it a super-easy snack. How healthy is popcorn for you?
Pumpkin Seeds Recipe


Thanksgiving is the time for pumpkin seeds. Munching on pumpkin seeds from your jack-o-lantern is a great way to have a healthy snack.
Quick Sour Cream Dip Recipe


Many recipes for sour cream dip require you to make them hours ahead of time, or even overnight. This Quick Sour Cream Dip Recipe can be made, then eaten!
Simple Guacamole Recipes


Guacamole is a tasty dip made from avocados. The avocado is the perfect healthy fruit. It's high in fiber, practically zero carb, and full of potassium and vitamin E.
Tortilla Chips and Salsa Snack


One of the easiest snacks to whip up is tortilla chips, Mexican cheese, and salsa, along with some sour cream to dip into. It takes about 2 minutes!
Editor's Picks Articles
Top Ten Articles
Previous Features
Site Map
Follow @LisaLowCarb
Tweet
Content copyright © 2018 by . All rights reserved.
This content was written by . If you wish to use this content in any manner, you need written permission.
Contact Lisa Shea for details.