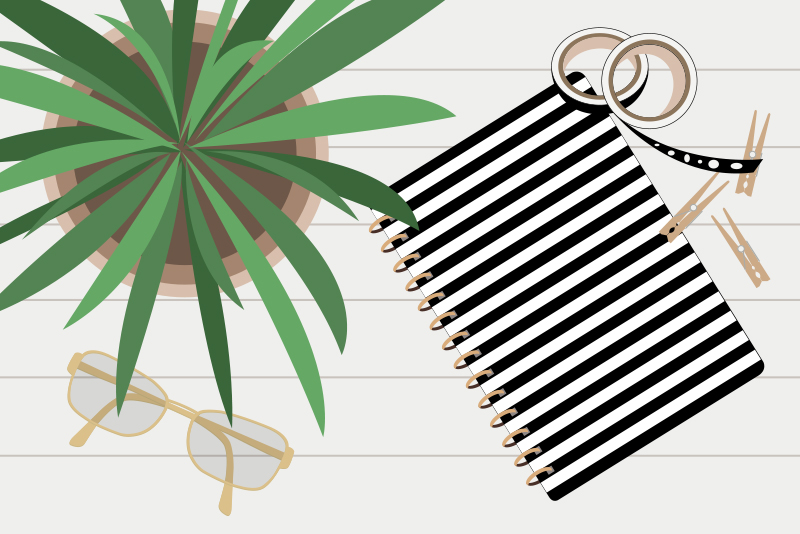 Digital Art and Design Information
* Animation - Photoshop CC


How to use the Photoshop video timeline to create animation
Adobe Creative Cloud Photography Plan


With the Adobe Creative Cloud Photography plan, you not only get Photoshop CC but also Photoshop Lightroom CC, Lightroom Classic CC, Adobe Spark Premium, Adobe Typekit, Adobe Portfolio and 20GB Cloud Storage.
Adobe Generator and Photoshop CC


Once you have completed your webpage mockup in Photoshop, your next step is to translate that in to a responsive HTML5/CSS3 design and save all design elements as web graphics. Adobe Generator bridges the gap between design in Photoshop CC and design in Edge Reflow CC.
Design A Business Card Back Template Photoshop CC


In this tutorial, we will design the back of our business card template in Photoshop CC.
Design a Business Card Template in Photoshop CC


In this tutorial, we will build a business card template in Photoshop CC. We will use Artboards to organize the design layers for the front and back of the card.
Design Business Card Front Template Photoshop CC


In this tutorial, we will add the design elements to our business card front template.
Designing Social Media Video Templates


My first step in creating an animated social media video template is to divide the video into scenes. Some animators like to use storyboard software for this. However, I like to create animation mockups, as I find them more useful than static screenshots and text.
Edge Reflow CC and Adobe Generator


Many digital artists create web page layouts in Photoshop as comps or visual representation of a web page design. With the new Adobe Generator technology, the artist has a new resource that will simplify the design workflow by converting the Photoshop layout into a standards compliant web file.
Grayscale Bokeh Texture in Photoshop


In this tutorial, we will create a grayscale Bokeh graphic, which can then be used, along with the layer blend mode in Photoshop, to create a Bokeh to work with any color scheme.
How to Use Photoshop Design Layout Templates


Photoshop design templates are very popular with artists and designers because they save a lot of time when working on a project for a client. There are many online marketplaces that sell these templates, including Creative Market and Adobe Stock.
More Photoshop Brushes from Adobe CC


There are 1000s of Photoshop digital brushes available for download from the Adobe website and they are free with your Creative Cloud membership. These brushes work in Photoshop and Photoshop Sketch.
Multiple Artboard Template in Photoshop CC


In this tutorial, we will learn how to add additional artboards to our Photoshop CC document, by adding artboard post layouts for Facebook, Pinterest and Twitter. We can do this easily by duplicating our existing artboard.
Photoshop CC 2019 Upgrade


The upgrade to Photoshop CC 2019 is ready to download. Let's take a look at what's new. You'll find improvements to many old favorites and also some new features.
Photoshop CC and Camera Raw


The new built-in Camera Raw filter in Photoshop CC makes working on your photo with the Camera Raw tools within the workspace possible. There are also improvements to the Camera Raw tools.
Photoshop CC January 2014 Update


The January 2014 Photoshop CC update has a few nice enhancements including the new 3D printing process that allows Photoshop to communicate with 3D printers.
Photoshop CC What's New


Photographers and digital artists have several new features introduced with Photoshop CC upgrade. One feature is the new Upsampling which will convert a low resolution image to a higher resolution. One of the most used feature has been improved with the new Smart Sharpen process.
Tangling with Illustrator and Photoshop


Have you ever tried Zentangle or drawing tangles? Although some artists scan their finished tangles into Photoshop for post-processing, I decided to see if I could get the same relaxing and calming affect when tangling on the computer.
Using Artboards in Photoshop CC


One of the great features in Photoshop CC is artboards. Upgrading to Photoshop CC is almost like learning a new software. There are many new features and some enhancements to the more familiar ones. In this tutorial, we will learn how to start a new artboard document in Photoshop CC 2018.
Editor's Picks Articles
Top Ten Articles
Previous Features
Site Map
Content copyright © 2018 by . All rights reserved.
This content was written by . If you wish to use this content in any manner, you need written permission.
Contact Diane Cipollo for details.