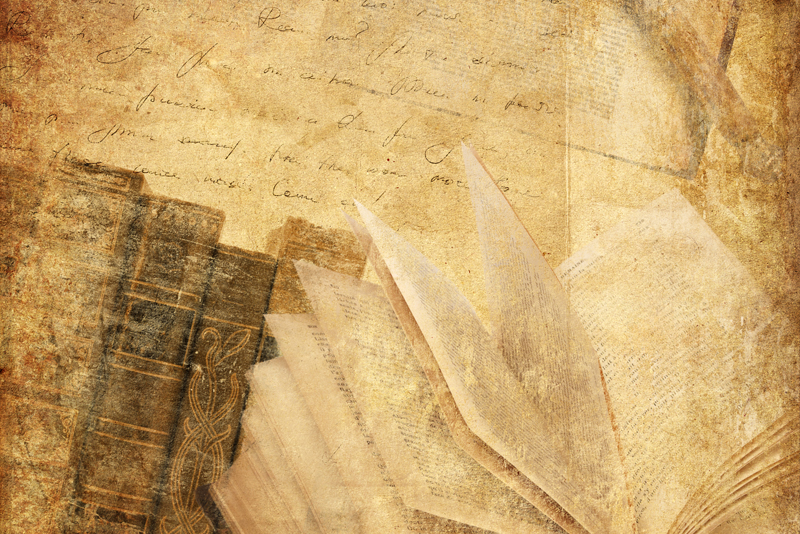 Read transcripts of dialogues with literary experts, including authors, professors and linguists.
Albyn Leah Hall - Author Interview


This writer / psychotherapist has been honing her skills as a writer since childhood and currently has two novels published, Deliria (1993, Serpent´s Tail) which was published in England only, and The Rhythm of the Road
Amanda Stern - Author Interview


Her writing (fiction, non-fiction and poetry) has appeared in publications such as Swink, Venus Magazine, St. Ann´s Review and NY Today. The Long Haul is her first novel. She lives in the historic Fort Greene area of Brooklyn, New York where she´s working on
Beth Gutcheon - Author Interview


She has seven novels in print as well as two works of non-fiction. To keep things exciting, between novels Beth has worked as a screen writer. You might recognize the Lifetime TV film The Good Fight starring Christine Lhati and Terry O'Quinn.
Caroline Leavitt - Author Interview


Residing in a 1865 brick townhouse in Hoboken, NJ, "New York City's unofficial 6th borough," seems to be the perfect setting for Caroline Leavitt to write.
Carrie Kabak - Author Interview


Discouraged from following her artistic talent and desires at an early age, Carrie Kabak was educated as a teacher. It wasn't until two years ago she gave in and followed
Catherine Bush - Author Interview


Toronto, Ontario native Catherine Bush has three novels under her belt, the latest being Claire's Head. All three of her books have won awards. She has had the opportunity to teach what she loves at a wide array of Universities,
Cindy Davis - Author Interview


A busy writer and editor, Cindy Davis knows the importance of time management. She has had no choice, having raised eleven children and a countless number of exotic finches and angel fish. She's learned the hard way, by doing. It has helped to
Elizabeth Crook - Author Interview


Austin, Texas is the home of this full time writer who has been writing for "as long as I can remember". Her husband, two "terrific" children and a Korean exchange student are a delightful distraction from her writing.
Elizabeth Ruth - Author Interview


Her first novel, Ten Good Seconds of Silence garnered the Writer´s Trust of Canada Fiction Prize, the City of Toronto Book Award and the Amazon.ca First Novel Award. With two novels published and an anthology she compiled and edited, it´s obvious
Gail Godwin - Author Interview


Twelve novels, two short story collections, a non-fiction book, and one of a two-volume project on Becoming a Writer stand as an honorable reflection of this author´s career. Gail Godwin, a three-time National Book Award nominee, has been writing
Golda Fried - Author Interview


Nellcott Is My Darling is Golda´s second book and a finalist for the 2005 Governor General´s Literary Award for fiction. Her first was a collection of short stories titled Darkness
Indu Sundaresan - Author Interview


Indu Sundaresan was born and raised in India. She came to the United States for graduate studies and has been a full-time writer for the last thirteen years. The Splendor of Silence is her third novel. She makes her home in the Seattle, Washington
Janet Aylmer - Author Interview


Mr. Darcy, from Jane Austen's Pride & Prejudice, continues to be an icon for many readers and writers but most only know him from the perspective of Elizabeth Bennet. Wouldn�t it be nice to know Mr. Darcy's point-of-view? Janet Aylmer, a long time Jane
Joanna Scott - Author Interview


Joanna is married, has two lovely daughters, works as an English Professor in upstate New York and has managed to have nine publishable books served up to the public. And some horse back jumping thrown in for fun.
Joyce Hackett - Author Interview


If you have one passion in life, you´re lucky. If you have two you must be blessed. Besides being a full-time writer Joyce Hackett is also a community activist with "emphasis on the active".
Joyce Hinnefeld - Author Interview


To be a success in the different areas of our lives one has to find balance. It seems Joyce Hinnefeld has. She currently resides in Bethlehem, Pennsylvania where she divides her time being a mother, wife, writer and college professor; and still finds the energy to be physically active.
Karen Fisher - Author Interview


A Sudden Country, Karen Fisher´s first book, was recently a finalist for the PEN/Faulkner Award. In 2005 it was the Mountains and Plains Bookseller´s Association choice for Best Fiction. What a wonderful way to start off a publishing career.
Kate Braverman - Author Interview


She likes it HOT. She can take eight hours of August Tucson sun and still want more. Me, I´d be a stain on the cement within thirty minutes. Born in Philadelphia, raised in Los Angeles, Kate Braverman is
Kathryn Kuitenbrouwer - Author Interview


One has to wonder how a married mother of three who works as the editor of a literary website and teaches creative writing at two universities in Toronto still finds the time (and energy) to write. It may have taken a while but
Kathy Page - Author Interview


Nestled on the west coast of British Columbia in Salt Spring Island lives writer, Kathy Page with her family. Page has been writing professionally for twenty years. She also teaches writing one day a week, does the occasional workshop
Katrina Kittle - Author Interview


Emotional realism is a necessary element of Katrina Kittle´s writing. She has three books to her name; most recently, The Kindness of Strangers. With the encouragement of her mother and father
Laura Elise Taylor - Author Interview


Creative talent usually comes with more than one outlet. In the case of Laura Elise Taylor, she divides her time between writing in the winter and photography during "wedding season". This Canadian author slash photographer was born
Lauren Baratz-Logsted - Author Interview


Look out! This full time writer from Danbury, CT is raiding the bookshelves. Lauren has been writing since the tender age of twelve but she didn't hit what most writers deem the big time (publication) until 2003 when her off-colour
Lisa Selin Davis - Author Interview


In 1999 freelance writer Lisa Selin Davis started writing "seriously". The result? A continuous flow of article and prose publications. It seems only natural that the next step for this Brooklyn, New York writer would be commercial publication with Little, Brown
M. J. Hyland - Author Interview


Even though her first short story was published when she was seventeen Maria Hyland didn´t follow the writing bug until after she went through the trouble of becoming a lawyer. Recently recognized on the Man Booker Prize for Fiction shortlist
Maria Hyland on Carry Me Down


Readers and writers often wonder how a story or character is developed by an author. Not all writers write or create the same way. In a recent interview Maria Hyland took the opportunity to discuss the character development in
Marsha Mehran - Author Interview


Marsha Mehran was born in Tehran (an Iran province), grew up in Argentina and currently divides her time between New York and Ireland. Her first release, Pomegranate Soup,
Maureen O'Brien - Author Interview


It's funny but I feel akin to every woman named Maureen and often relish in any success they may achieve. This one is no different. At the moment Maureen O'Brien is celebrating the successful publication of her first novel, B-mother, with Harcourt
Megan Chance - Author Interview


For most of her life Megan Chance has written short stories, poetry and novels. This Washington native has written professionally over the last 14 years and has produced ten novels, most recently, An Inconvenient Wife.
Patricia Wood - Author Interview


Imagine working as a writer full time on your sailboat in Honolulu, Hawaii. Patricia Wood doesn't have to use her imagination. She is living this dream. Her sailboat? A 48 foot ketch called Orion. This hasn't always been the case. According
Pearl Luke - Author Interview


Nestled in the Southern Gulf Islands of British Columbia on Salt Spring Island you'll find Pearl Luke and her partner of ten years Robert Hilles (author, poet) and their children. Pearl has been writing for twenty years and works full time as a novelist with the occasional online mentoring.
Rochelle Shapiro - Author Interview


Rochelle Shapiro is a writer. If that isn't interesting enough Rochelle is also a phone psychic. In her debut novel she has meshed her experience as a psychic with her creative talents to craft Miriam the Medium
Ronlyn Domingue - Author Interview


The Mercy of Thin Air is Ronlyn Domingue's first book although she has been writing for 28 years "in one capacity or another". Things are looking promising for this full-time writer who resides in Louisiana.
Sally Cooper - Author Interview


Imagine living communally on a farm with other artists. Sally doesn´t have to imagine, she´s done it. Now she´s living in Hamilton, Ontario with her boyfriend, Newfoundland dog and a cat.
Sarah Bird - Author Interview


Bird lives in Austin, Texas with her husband and eighteen-year-old son who is about to enter graduate school. Her latest release How Perfect is That will be released this summer. I hope you enjoy reading about this witty and entertaining author.
Stephanie Gayle - Author Interview


My Summer of Southern Discomfort is Stephanie Gayle´s first novel. This Somerville, Massachusetts native is a MIT Administrative Assistant at Massachusetts Institute of Technology by day and a writer by night; although she likes
Stolen Moments with Camilla Gibb


Sweetness in the Belly was recently short listed for the Scotiabank Giller Prize for fiction. This is one of Canada´s prestigious literary prizes and although Camilla did not take home the trophy
Tamar Yellin - Author Interview


The Sami Rohr Prize for emerging Jewish writers was recently awarded for Tamar Yellin´s novel The Genizah at the House of Shepher (also awarded the Ribalow Prize). Her collection of stories, Kafka in Bronteland, received the Reform Judaism...
Teresa de la Caridad Doval - Author Interview


After twenty-nine years in Cuba Havana, Teresa de la Caridad Dovalpage lives in Albuquerque, New Mexico where she is a Ph.D. student and Spanish instructor at the University of New Mexico. She has been writing since she was fourteen
Tess Fragoulis - Author Interview


Writing and teaching seem to go hand in hand for many writers. This Montreal based writer/teacher has written her whole life, professionally since 1993 and has three books published (two she wrote and one she´s edited).
The Chick Lit Controversy - Dorothy Thompson


I talked to three writers about Chick Lit and its role in literature. To each of them I posed five questions.
The Chick Lit Controversy - Lauren Baratz-Logsted


I talked to three writers about Chick Lit and its role in literature. To each of them I posed five questions. Lauren Baratz-Logsted
The Chick Lit Controversy - Shanna Swendson


I talked to three writers about Chick Lit and its role in literature. To each of them I posed five questions. Specifically, What does Chick Lit mean to you, Why do you like Chick Lit novels
Editor's Picks Articles
Top Ten Articles
Previous Features
Site Map
Content copyright © 2018 by . All rights reserved.
This content was written by . If you wish to use this content in any manner, you need written permission.
Contact Yvonne Ije for details.