Joyce Hinnefeld - Author Interview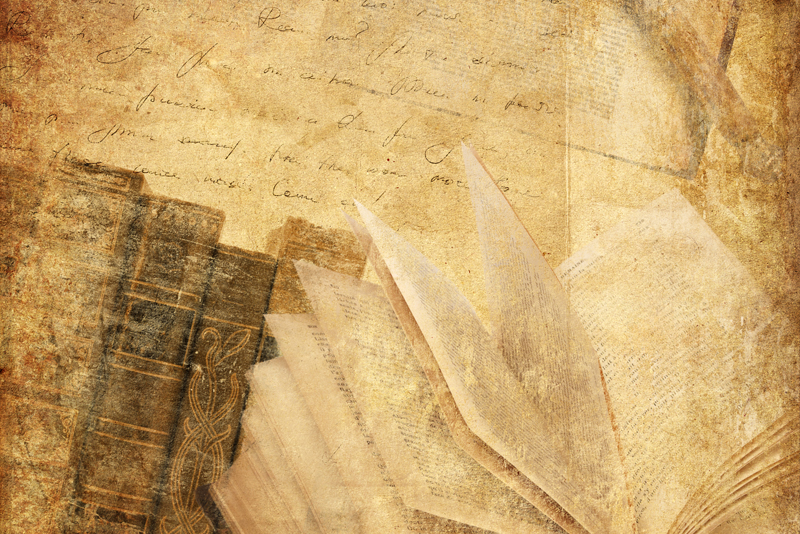 To be a success in the different areas of our lives one has to find balance. It seems Joyce Hinnefeld has. She currently resides in Bethlehem, Pennsylvania where she divides her time being a mother, wife, writer and college professor; and still finds the energy to be physically active. Joyce has been writing about the extraordinary and the beautiful for over twenty years and will be celebrating the paperback release of In Hovering Flight, her third novel, this month. I hope you enjoy learning more about this literary fiction author.
Moe: When did you 'know' you were a writer?
Joyce Hinnefeld
: I think it became a reality for me when I was in college. Suddenly it seemed urgent to me to write, to record what I saw (at that point) as the strangeness all around me. As time has passed I believe I've softened a bit, and now I also hope to record the beauty, the sweetness--but still the strangeness too.
Moe: What inspires you?
Joyce Hinnefeld
: Often I'm inspired by place, by landscape, and also by history. And as characters take shape in my mind it becomes important to me to tell their stories.
Moe: Every writer has a method to their writing. On a typical writing day, how would you spend your time?
Joyce Hinnefeld
: I don't really have a typical day. Each day is different, because of the responsibilities of taking care of my daughter, our pets, etc., and my teaching schedule during the academic year. I guess today, August 19, was a fairly typical late summer day for me. I got up early and worked on edits and revisions of a novel manuscript for an hour or so, went for a quick run, walked the dog, and then spent several hours at home, doing laundry, cooking and spending time with my daughter, etc. Then my husband took over at home, and I spent the afternoon working more on that novel manuscript. Some days I can devote more time than that to writing, but most days less. That will be particularly true (the less time part) when I go back to teaching in a couple weeks.
Moe: How long does it take for you to complete a book you would allow someone to read?
Joyce Hinnefeld
: Well, I wrote a first draft of
In Hovering Flight
in about a year, but it didn't make it into print for a few years after I completed that first draft. The novel I'm working on now is a major revision of something I started over ten years ago. My collection of short stories,
Tell Me Everything
, brought together over a period close to ten years. So maybe a reasonable average here would be 5 or 6 years. I'm hoping (as I get older!) that it starts to go faster.
Recently I've been trying to push through and write complete drafts, of chapters at least, before I get bogged down in editing and revising. That seems to work better for me than thinking and tinkering a lot too early in the process.
Moe: When you sit down to write is any thought given to the genre?
Joyce Hinnefeld
: When I write fiction it's just automatically literary fiction; this isn't out of a sense of superiority or contempt, it's just a product of not knowing enough about genre fiction to try to write it. I've written some poetry, at times when, I guess, things weren't going smoothly for me with the writing of fiction; I hope to write more, and not because of struggles with writing fiction. I also hope to write more nonfiction, which feels a bit like foreign terrain but also a place where I want to establish a voice.
Moe: When it comes to plotting, do you write freely or plan everything in advance?
Joyce Hinnefeld: A mixture of both. I need some sort of plan to get started, but things go better when I'm open to changing directions and exploring new ideas.
Moe: What kind of research do you do before and during a new book? Do you visit the places you write about?
Joyce Hinnefeld
: Yes, it feels important to me to visit the places I write about. The book I've recently reworked is set in Kentucky; I spent a good bit of time there way back in 1998, back when I was starting the project, and I went back for several days this spring (to Berea College and its surroundings) because I needed to have the experience of being there, the feeling of the place, in my mind, and also in my body, again.
I did a whole lot of research for this Kentucky book, way back when, and more recently, in connection with changes and new developments in my characters, etc. I also did a lot of research for
In Hovering Flight
, starting with auditing a college-level course called
Biology of the Birds
. Research is a big part of the fun of writing longer fiction, for me.
Moe: Where do your characters come from? How much of yourself and the people you know manifest into your characters?
Joyce Hinnefeld
: I don't know where my characters come from really—observing people, wondering about people, wondering about people's lives in the past and in places that are different from the world I live in. I'm sure there's a whole lot of me in most of my characters; I can usually pinpoint certain things after I've finished a piece of writing. There are aspects of people I know of course; that's the nature of developing characters, I think—observing people you know and thinking about why they are the way they are.
Moe: Do you ever suffer from writer's block?
Joyce Hinnefeld
: I've suffered from self-doubt and fear at various points; I think that's what writer's block is. Lately I feel less fearful and more prepared to trust myself and my voice, and I long for bigger blocks of time to do that.
Moe: Can you share three things you've learned about the business of writing since your first publication?
Joyce Hinnefeld
: Neither writing nor publishing gets easier after your first publication.
Readers teach you things about yourself and your writing that it's impossible to see on your own.
Promotion of your work and of yourself is a necessary evil if you want to be able to continue publishing.
Moe: What is your latest release about?
Joyce Hinnefeld
: (Quoting directly from my web site here.)
In Hovering Flight
is the story of the struggles and triumphs of bird artist and activist Addie Sturmer Kavanagh, ornithologist and musician Tom Kavanagh, and their daughter, poet Scarlet Kavanagh. It's a novel about mothers, daughters, and art; about illness, death, and burial; about fragile eco-systems and tenacious human relationships--all explored through characters who are inspired by the lives, and particularly the songs, of birds.
When people ask me when or how I got started on
In Hovering Flight
, I'm never sure how far back I should go. I think of a scene I wrote years ago, maybe around 2000 or 2001: a distraught young woman driving into a seaside town, to the home of an older friend. Eventually that young woman became Scarlet, the older friend became Cora, and the seaside town (which, back then, was Chincoteague, Virginia) became the fictional Cider Cove, New Jersey. I also knew, very early on, that I wanted bird song to figure prominently in the novel, for the simple reason that for as long as I can remember, the sound of a singing bird has never failed to soothe me.
How to write a novel about bird song? Well, make one of your characters an ornithologist. Have him marry a bird artist who becomes an angry and disillusioned, but ultimately hopeful, environmental activist. Give them a sensitive daughter who has to come to terms with her complicated parents, not to mention several other complicated people that she also happens to love.
Moe: When you're not writing what do you do for fun?
Joyce Hinnefeld
: Read, cook, spend time with my family and with friends, go for walks or bike rides or runs, take yoga classes.
Moe: New writers are always trying to glean advice from those with more experience. What suggestions do you have for new writers?
Joyce Hinnefeld
: If you haven't already done so, make a concerted effort to find a writers' group; put time and thought into making it a group of writers whose work, and whose tastes as readers, you admire or at least respect. Then make sure the group has some ground rules, so that you really get work done, so that you have meaningful deadlines for getting work done and to your group for feedback.
Moe: If you weren't a writer what would you be?
Joyce Hinnefeld
: Maybe a naturalist, or an art historian.
Moe: What is your favourite word?
Joyce Hinnefeld
: Namaste, for all it means, for the way it also speaks to the Quaker understanding of the light in everyone. Also for the fact that it usually means I've made it to the end of a yoga class!
Joyce Hinnefeld's book In Hovering Flight is available from Amazon.com
.
Joyce Hinnefeld's book In Hovering Flight is available from Amazon.ca
.
---
M. E. Wood
lives in Eastern Ontario, Canada. If you are going to find this eclectic reader and writer anywhere it is probably at her computer. For more information visit her
official website
.
You Should Also Read:
Hope Edelman Author Q & A
Lauren Grodstein Author Q & A


Related Articles
Editor's Picks Articles
Top Ten Articles
Previous Features
Site Map





Content copyright © 2023 by M. E. Wood. All rights reserved.
This content was written by M. E. Wood. If you wish to use this content in any manner, you need written permission. Contact Yvonne Ije for details.