Thermography and Breast Cancer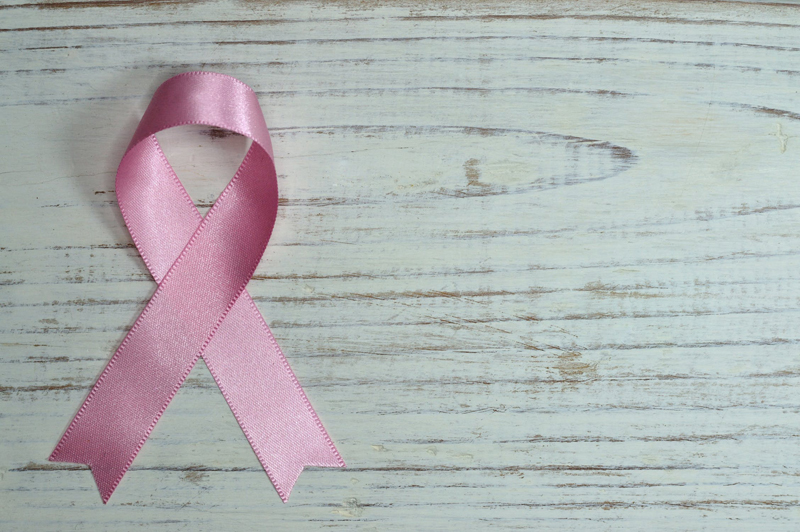 What is Thermography?
Thermography (technically, Digital Infrared Imaging, or DII) is a screening method that measures differences in temperature of a woman's breast tissue. The underlying premise is that metabolic activity and vascular circulation increases in the area that surrounds a developing breast cancer.
A breast cancer tumor has an insatiable need for nutrients, and it has the ability to increase blood circulation to feed itself. The tumor does this by holding open existing blood vessels, opening dormant vessels, and creating new blood vessels. All of this activity frequently results in an increase in the surface temperature of the breast, which can be detected by thermography.
While other types of screening – such as mammography, ultrasound, and MRI, focus on finding a physical tumor, DII looks for the heat produced by increased blood circulation and metabolic changes that often accompany a cancer tumor's growth. Because very subtle changes can be detected through this type of imaging, DII is often able to detect thermal signs of a pre-cancerous state of the breast tissue or an early tumor that is not large enough to be detected by more conventional means such as mammography or the physical exam.
What Happens During a Thermography Screening?
Thermography uses infrared cameras to detect changes in temperature of the breast tissue and sophisticated computers to analyze the data. Typically, a screening begins with a visual inspection of the breast surface, which is later correlated with the infrared images that are taken. The actual screening is done in a temperature-controlled environment. There is sometimes a short wait to allow your body temperature to acclimate to the room temperature, in order for the imaging to be accurate. You will then be positioned in front of the imaging system, where all of the surfaces of the breasts, upper chest, and under arms are digitally imaged and then analyzed.
Pros and Cons of Thermographic Imaging
There are no adverse risks or harmful side effects from the procedure. Even though thermographic imaging is not sophisticated enough (yet) to be used as the
only
means of breast cancer detection, it has proven to be a valuable adjunct to routine screening. While mammography, ultrasound, MRI, and other similar tools look for the actual breast cancer
tumor
, thermographic imaging is often able to detect signs of a pre-cancerous state of the breast tissue or the very early stages of a tumor not yet detectible by conventional means, because it can detect the heat emitted by these abnormalities.
Further, there is often difficulty reading mammograms of women who have fibrocystic, large, dense, or enhanced breasts. Thermography is a valuable tool to assist in locating breast tissue abnormalities for these women because these types of breast differences do not cause any problem when reading a digital infrared scan.
FDA Approved
The FDA approved Digital Infrared Imaging (Thermography) in 1982 as a procedure to be used in addition to other imaging tests and/or examination procedures. In other words, thermography cannot be used alone as a tool to detect breast cancer, but it is very useful as an adjunct screening method. For instance, young women at high risk, for whom mammogram screening is not always reliable, will often choose to use DII in their 20s and 30s for added security.
Is Thermography Covered By My Insurance?
It depends on your individual insurance policy. Some carriers cover the procedure and others do not. Most digital imaging centers will require payment up front (about $200) and will provide you with the necessary paperwork to file a claim with your insurance provider. Thermography is not covered by Medicare.
When Should a Woman Consider Thermography?
A woman should consider thermography as a tool to be used
in addition
to regular mammography screening. Since the screening poses absolutely no adverse risk and is relatively inexpensive, depending on your own personal situation, it may be worthwhile for the extra peace of mind. Young women who are at high risk for breast cancer should certainly consider thermography screening in their 20s and 30s – as the breast tissue of younger women is often too dense for a mammogram to detect abnormalities. Thermography will provide a safe, and accurate, thermal baseline that they can monitor on a regular basis for changes.
Visit the
International Academy of Clinical Thermography
website to learn more about thermography or to locate a qualified imaging center.
You Should Also Read:
Common Questions About Lymphedema
Ductal Lavage
Guided Imagery and Breast Cancer


Related Articles
Editor's Picks Articles
Top Ten Articles
Previous Features
Site Map



Follow @PinkRibbonNews
Tweet



Content copyright © 2023 by Gail Armanini. All rights reserved.
This content was written by Gail Armanini. If you wish to use this content in any manner, you need written permission. Contact Gail Armanini for details.