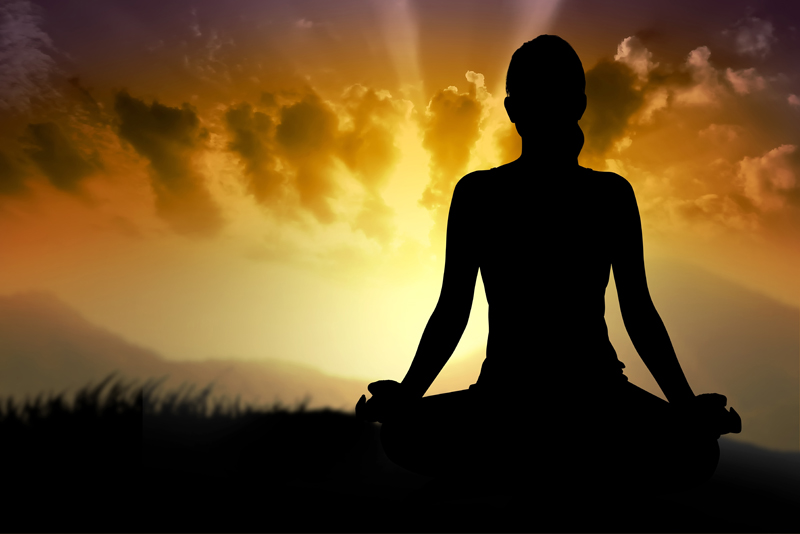 When talking about health and wellness, most people focus on physical, emotional and mental health. Spiritual health is often forgotten or ignored. Mind, body and spirit health are all equally important. They work together for overall health and wellness. Even If you are in prefect health physically, you may not be in perfect health on a spiritual level. This could eventually alter your physical health or your perception of it. Taking care of your spiritual health is also important especially if your goal is whole wellness.

Spiritual healing tries to deal with your spiritual issues before they manifest in physical or mental troubles. You may be having spiritual issues if you have unexplained pain, irritability, nightmares or you are just feeling out of sorts. If you do not feel grounded you may be experiencing spiritual issues. If you feel energetically blocked or unbalanced there could be spiritual issues.

I want to stress that spiritual healing is not a substitute for medical care. If you have a serious or life-threatening condition please consult with your health care provider.

Here are some examples of spiritual healing techniques, modalities, and such.

Commune with Nature or People

Spend some time in nature. Go for a walk in the park or in the woods. Take a swim in the lake. Sit in the sun and absorb some vitamin D. Take a break to breathe in the fresh air and smell the flowers. Try to experience nature with all your senses. If you feel like you do not have time, just take a few moments to appreciate nature. You may prefer your nature time to include mowing your lawn or weeding your garden.

Having a community of like-minded individuals can be important to your spiritual health as well. Knowing that you have friends or family that you can count on is valuable. It is also good to have people that will listen to you and care about what you are saying, feeling or doing.

Go Within Yourself

Spiritual Healing is about connecting with you and your needs. Meditation, visualization, and journeying are ways that you can connect with your higher self. You may receive guidance from your higher self. You can receive guidance in many ways including dreams, visions, voices or just a sense of knowing. Taking the time to connect with yourself is just as important if not more important than connecting with others.

Visualization can be an important part of your spiritual practice or healing journey. You can picture yourself being healed, balanced and connected. You can visualize almost anything that you desire. It helps exercise your creative muscles.

Connecting With Divine Forces

Having a spiritual connection with a divine being can assist you in your healing journey. Communicate with the Divine power of the universe in a way that is comfortable for you. Prayer can be an important part of spiritual healing. Meditation, chanting, journeying, and spell work can be beneficial as well. Being the member of a spiritual or religious community can be healing itself. Whether you connect through prayer, church services, drumming circles or meditation is up to you and your personal beliefs.

Exercise

Believe it or not exercise can be used for spiritual healing especially meditative exercise such as yoga, tai chi or Qigong. Dance is another exercise that can be beneficial. Performing breathing exercise are great for spiritual health. Any form of exercise that gets you in touch with yourself, nature or the divine can enhance spiritual health. If you enjoy an exercise and it makes you feel better, do it.

Holistic Therapy

There are natural therapeutic aids for spiritual healing. Music or sound therapy is common for spiritual healing and spiritual practices. Sound can come from different sources including drums, rattles, chimes, singing bowls and tuning forks. Playing a musical instrument can also be music therapy. Art therapy is another common healing technique. Drawing, painting and coloring can be relaxing and healing.

Massage therapy, bodywork and energy healing can also aid in spiritual healing. These modalities can help balance your energetic system and remove blocks. Removing energetic blocks and balancing your system is beneficial for overall health and wellness.

Have Fun

No matter what you are doing, try to have fun. Having fun can help you relax and heal. When you are having fun, laughing and being happy, you are creating positive energy. This positive energy is healing and attracts more positive energy. Laughing is also a great stress reliever and overall mood booster.



Related Articles
Editor's Picks Articles
Top Ten Articles
Previous Features
Site Map





Content copyright © 2023 by Teresa Post. All rights reserved.
This content was written by Teresa Post. If you wish to use this content in any manner, you need written permission. Contact Teresa Post for details.