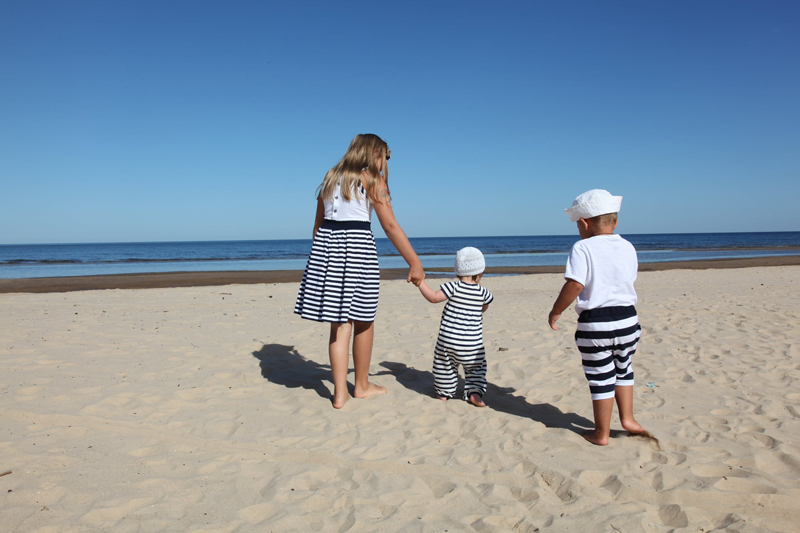 There is a lot that goes into planning for a trip out of town. Use the checklist below in the days before you depart, so you'll be less likely to forget an important task.

Of course the most important task when planning a trip is packing. But before you can pack, you should take inventory of toiletries and other necessities your family will need while traveling and shop for any missing items.

If you'll be gone for an extended amount of time, you may want to arrange for a house sitter. This could be a friend or neighbor who is available to bring in your mail, water your plants, and check on the house.

Any family pets that will not be traveling with you will need to be cared for. Make arrangements for a pet sitter or doggy daycare as far in advance as possible.

Adjust the thermostat. You don't need the house to be the perfect temperature while you're away (unless the pets are staying home). Having the house a few degrees warmer or cooler than usual is more energy efficient and cost effective.

Do the laundry so you have all your frequently worn items ready to pack as well as avoid the problem of a pile of wet towels becoming mildewy and stinky during your absence.

Clean out the fridge. In the days leading up to your trip, try to eat down items that will soon spoil. (Think leftovers for dinner.) Give any remaining perishables to friends or neighbors.

To avoid parking fees at the airport, arrange transportation ahead of time.

Check your medications to see if they will run out during your trip. Try to get the prescriptions filled before you leave.

If you're flying, brush up on the current TSA regulations especially in regards to liquids, baby food, and medications. Also double check the bag size and weight limit for the airline you'll be using.

It's always a good idea to inform loved ones of your exact destination and travel dates.

If you're traveling out of the country, inform your bank and credit card companies in advance.

Check the tracking status of any packages you're expecting. If they are expected to be delivered while you're away, make arrangements for someone to sign for them, or at least bring them inside the house.

Pay the bills. It's always a good idea to get the budget in order before traveling.

Visit the bank/ATM to withdraw cash.

Determine forms of in-transit entertainment for the kids and purchase (apps, videos, books, travel games, coloring books, etc…).

Charge any devices you'll be using (tablets, phones, laptops, etc…)

Water the indoor plants before you leave (and outdoor ones too if they're not on an automatic timer). I like to do this chore on the day before my departure so that it's one less thing to try to remember on the actual day of the trip.

Clean house as much as possible. You don't want crumb remnants and dirty dishes to attract ants (or worse).

Check in for your flight up to 24 hours in advance.

Double check your packing list to make sure you've got everything you'll need.
(Don't have a packing list? Check out my packing lists in the article linked below for a guide.)

Just before leaving the house, take out the trash.

Turn off lights and lock the doors.

Nothing is left but to enjoy your trip with the peace of mind that you're leaving your home in a good state. Enjoy your trip.
You Should Also Read:
Packing List for Kids
How to Choose a Pet-Sitter
Travel Packing Tips


Related Articles
Editor's Picks Articles
Top Ten Articles
Previous Features
Site Map





Content copyright © 2023 by Tiffiny Spire. All rights reserved.
This content was written by Tiffiny Spire. If you wish to use this content in any manner, you need written permission. Contact Tiffiny Spire for details.