Mimic Mystery-Is it Fibromyalgia or Not?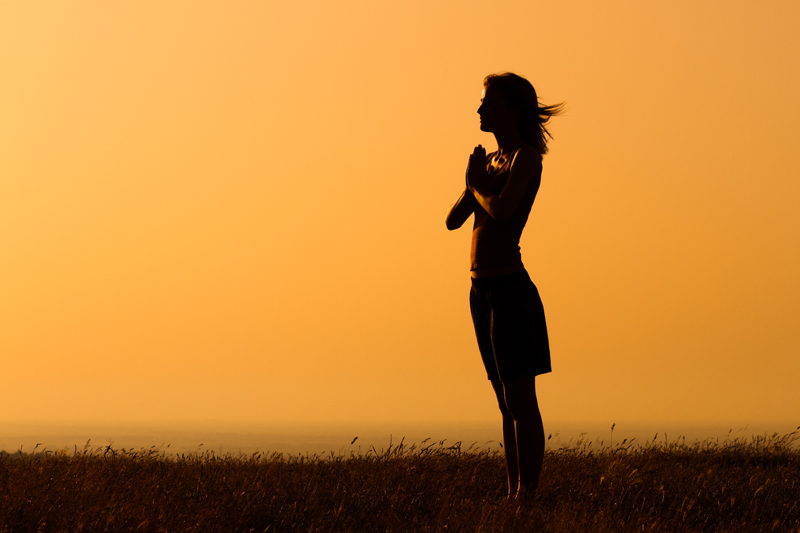 How many years did it take before you were finally diagnosed with fibromyalgia? A proper diagnosis is hard to come by and a quick one is almost out of the question. I am a firm believer in a Divine Being revealing information to us when we ask Him in prayer. There were many nights that I cried in pain asking, 'what is wrong with me?' and read an article or saw a program on television the next day or so about fibromyalgia. I knew that fibromyalgia was my problem even before a Doctor ever told me. Of course, I acted as if I didn't have a clue what she was talking about when she told me that I had fibromyalgia. She even wrote down the correct spelling of the word "fibromyalgia" so that I could look up information on it at home. So I entertained her knowing full well that I had known for months what I had; I was just waiting for that light bulb to go off in her head. But, why is it so difficult for some doctors to see the "light" when it comes to diagnosing fibromyalgia or chronic fatigue syndrome? Let's try and solve this mimic mystery. These symptoms are taken from the book Prescription for Natural Cures, A Self Care Guide for Treating Health Problems with Natural Remedies Including Diet and Nutritional Supplements, Bodywork, and More- by James F. Balch, M.D. and the website Wrong Diagnosis.

We will examine the similar symptoms and the see the reason why some doctors may consider this as a condition instead of fibromyalgia or chronic fatigue syndrome. We will only examine those symptoms that corresponds to FMS and/or CFS. However, the symptoms for these other illnesses may be a longer list.

Now, let's solve the mimic mystery.


Fibromyalgia Symptoms:
Widespread Pain
11 of 18 tender points
Fatigue
Sleep Disturbance
Irritable bowel syndrome
Anxiety
Depression
Difficulty concentrating
Memory problems
Dizziness
Tingling of the skin or other cold sensations
Premenstrual syndrome
Temporomandibular joint syndrome
Heart palpitations
Heightened sensitivity to loud noises, bright lights, and changes in the weather
Headaches

CFS Symptoms:
Low grade fever
Headache
Sleep Disturbances
Difficulty concentrating
Temporary loss of memory
Muscle and joint pain
Weakness
Exhaustion after even mild exercise
Loss of appetite
Upper respiratory tract infections
Sore throat
Intestinal problems
Sore or swollen lymph nodes

Depression Symptoms:

Fatigue
Sleep problems
Headaches, backaches, and digestive problems
Difficulty concentrating or making decisions
Increased anxiety
Inability to enjoy things
Feelings of apathy, worthlessness, helplessness, irritability, or guilt

From the same source, there were seven similarities to FMS and six similarities to CFS. With the FMS, depression was listed as one of the symptoms, and I also felt that the last two mentioned were feelings often experienced by FMS and CFS sufferers that were not listed.

Hypothyroid Symptoms:
Fatigue
Apathy
Depression and irritability
Aches and pains
Constipation
Menstrual problems
Insomnia
Anxiety and panic attacks
Poor memory and concentration
Headaches
Premenstrual syndrome
Sensitivity to cold and heat

Ten similarities to FMS and six similarities to CFS were found. Hypothyroidism is also one of those illness that prevent fibromyalgia symptoms from improving. In fact, some researchers feel that thyroid problems can cause fibromyalgia.

Lyme Disease Symptoms:
Flu-like symptoms
Fever
Malaise
Swollen lymph nodes
Headaches
Fatigue
Muscle aches
Body aches
Neck aches
Arthritis
Joint Pain
Neurological symptoms

Can you see why this one is one is a mimic? Disturbing similarities to both FMS and CFS, and I left out the skin rash around the tick bite in the lyme disease list, but FMS patients are prone to rashes as well.

Lupus Symptoms:
Facial rash
Fever
Fatigue and malaise
Joint and muscle pain
Enlarged lymph nodes
Constipation or diarrhea

Polymyalgia Rheumatica Symptoms:
Muscle pain
Stiffness
Neck pain
Neck stiffness
Shoulder pain
Shoulder stiffness
Hip pain
Hip stiffness
Back pain
Back stiffness
Mourning pain
Mourning stiffness
(See where this is going- visualize a picture of the eighteen tender points)
Flu-like symptoms
Fever
Fatigue
Depression

I listed all but three symptoms from the list. This one is also one of the diseases mentioned in Dr. Patrick Wood's video Fibromyalgia- Show Me Where It Hurts. Dr. Wood states that if this illness is not treated, then the fibromyalgia will not improve. So, this is definitely one to watch.

This little demonstration is just one way for us to see why we may have such as problem receiving a diagnosis or even receiving proper treatment. Although it may be difficult for us to do, we need to give some doctors a break. We're not speaking of those who do not respect anything that you say when you're trying to explain what's wrong. But, for those who are at least attempting to solve this mimic mystery, with research in hand and a great deal of patience, you may be able to assist your physician in this endeavor.


Related Articles
Editor's Picks Articles
Top Ten Articles
Previous Features
Site Map





Content copyright © 2023 by Veronica E. Thomas. All rights reserved.
This content was written by Veronica E. Thomas. If you wish to use this content in any manner, you need written permission. Contact Veronica E. Thomas for details.