Place Changes Taste of Whisky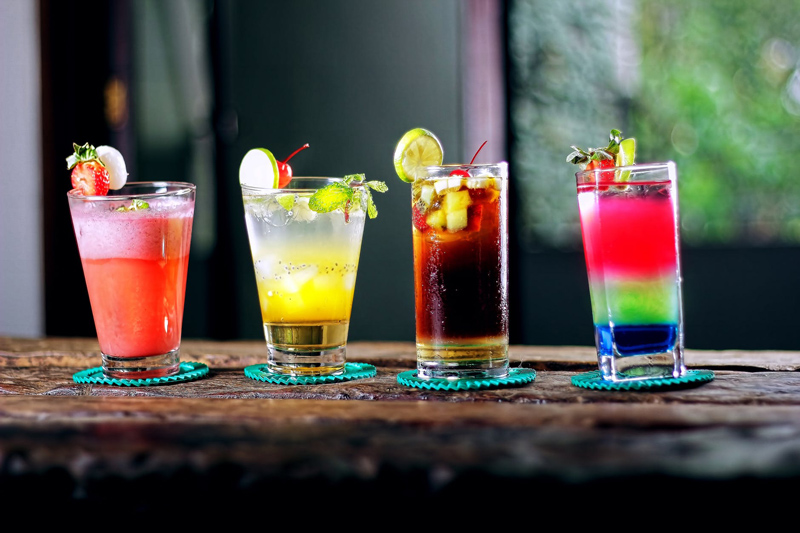 Ever discover a delicious new cocktail on vacation, at a party, or at some other festive or exotic event? Ever tried to re-create it at home? Didn't work quite so well, did it? That could be because of location, according to Charles Spence and his fellow research scientists at Oxford University. Their experiment involved straight whisky but who's to say their findings don't apply to all the booze in the bar?

Spence described the experiment to Rachel Martin, host of National Public Radio's (NPR's) Weekend Edition Sunday on October 13, 2013. He said the palate picks up on cues from the place where food and drink is consumed, cues that transfer "some kind of meaning and some value to that which we are eating and drinking."

For the sake of scientific analysis, Spence's research team outfitted three different rooms with three totally different environments:

Room #1 -- turf-covered floor, croquet set, aroma of freshly mowed lawn, and the sound of sheep frolicking in the distance

Room #2 -- awash in red lighting, smelling sweet and sounding sweet, thanks to high-pitched tinkling sounds

Room #3 -- lined with wood, scented of cedar, with the sound of footsteps walking through a forest floor of dried leaves

Study participants were given one glass of whisky and asked to sip from it in each of the three rooms. There were no hidden elements to the experiment. Every participant knew he or she was drinking the same whisky out of the same glass in every room. Their samples never left their own hands. They were asked to evaluate the whisky in terms of intensity of grassiness of bouquet, sweetness of flavor, and woody richness of the whisky's aftertaste.

The results? Same glass, same whisky, same study participant but three different evaluations according to the room. Even Spence was surprised at the outcome, given that everyone knew they were drinking exactly the same stuff in every room.

The study, formally titled "Assessing the influence of the multisensory environment on the whisky drinking experience" is available online in the journal, Flavour, on the Annals of Surgical Innovation and Research (ASIR) website. Spence works at the Crossmodal Research Laboratory, a part of the University of Oxford's Department of Experimental Psychology.

You Should Also Read:
Scotch Whisky, Rob Roy, Clansman Coffee Recipes
DIY Project Reveals 100-Year-Old Whiskey Stash
BBC Cocktail Recipe


Related Articles
Editor's Picks Articles
Top Ten Articles
Previous Features
Site Map



Follow @drinkandbemerry
Tweet



Content copyright © 2022 by Sandy Hemphill. All rights reserved.
This content was written by Sandy Hemphill. If you wish to use this content in any manner, you need written permission. Contact Sandy Hemphill for details.