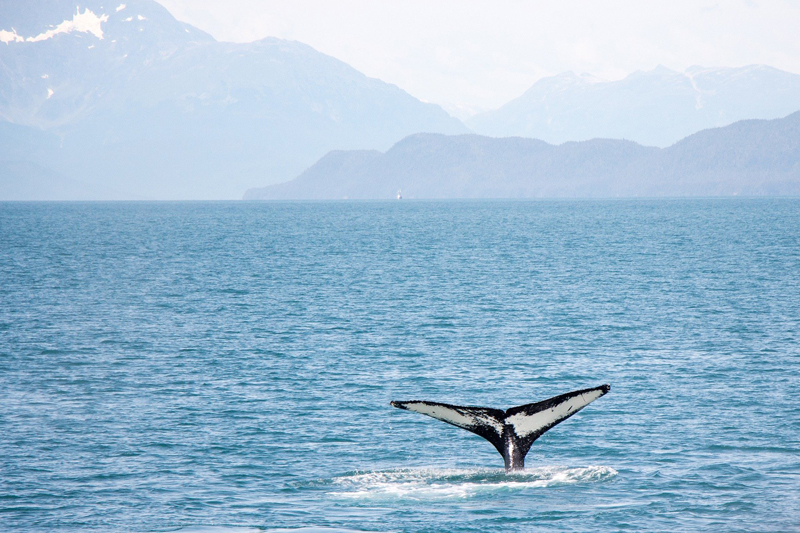 Breakup in Alaska is like other states' spring madness. It seems that as soon as the first spring bird song breaks the silence, and the first flower shoots out from the cold, hard earth, we tend to go into overdrive. The drive to work takes too long, the drive home even longer, we hurry to get the new plants in the ground, we realize that the days seem hours longer (even though it's only minutes), we cram even more tasks into the day than we were already cramming in. We all go crazy at the first signs of spring.

Alaska calls this time of year breakup. You can even place your bet in the Nenana Ice Classic on when the river will make that actual break, when the ice lets go of its hold on the land, yanking the tripod set on the ice, which pulls the rope attached to the clock and stops it, giving the official time of breakup.

But breakup is so much more than just that. If you've been pretty much in the dark, on your way to work, and again on your way home and your lunch is spent watching the sun set, then you can truly appreciate breakup. When your weekends are too cold and the days are too short of light to do anything but stay huddled in your jammies reading books by the fire, then you are ready for breakup. Or, if you spend all your free time shoveling snow off your cars, your sidewalk, driveway and your roof, breakup cannot come too soon.

Breakup brings the bears out of hibernation, the Denali park road gets plowed and opened another mile or so every week, and the arctic snow hares and ptarmigan start to grow out their darker summer coats. Unfortunately, it also brings out the craziness as well. Peoples tempers are shorter and violent crimes are higher during breakup. All the accumulated trash and "stuff" left in the yard that was hidden by the snow is now visible. Mud becomes the next big problem. As all that snow melts, the mud takes its place. Mud on the cars, the kids, the dogs. Many car washes take place in thirty degree weather and usually anything within reach gets a hose down as well.

Breakup in Alaska is merely spring madness of other areas magnified by one thousand. No big deal, right???? Hmmm.
This site needs an editor - click to learn more!


Related Articles
Editor's Picks Articles
Top Ten Articles
Previous Features
Site Map





Content copyright © 2018 by Dawn Engler. All rights reserved.
This content was written by Dawn Engler. If you wish to use this content in any manner, you need written permission. Contact BellaOnline Administration for details.