Interview with Margaret (Maggie) Knorr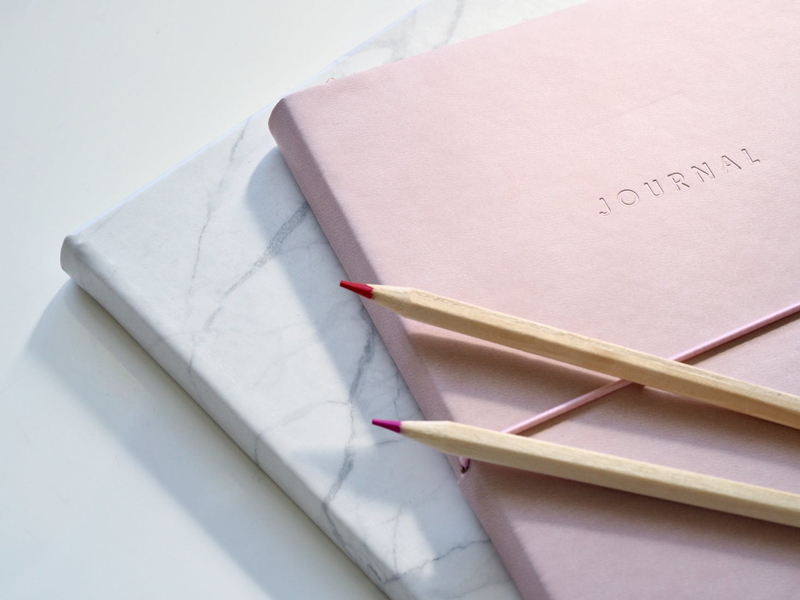 Journaling for twenty two years journaling teacher Maggie Knorr teaches classes in a variety of journaling techniques. Journaling has been a constant companion of Maggie's through her life.

How long have you been journaling?
I have been journaling for about twenty-two years. Journaling has been a constant companion, and when I learned it as a spiritual exercise it helped me feel closer to the Lord. Kind of like writing love letters. Lately, she has been concentrating on mostly just daily musings, spiritual and devotional journals.

What kinds of journals do you have?
Currently, I am working on mostly just daily musings, lately spiritual and devotional journals.

How often do you journal?
I try to journal several times a week if not daily every day.

Why is journaling important to you?
Journaling has been important to me as it has allowed me to feel closer to the Lord as I experiment in the spiritual exercises. Since it has been my constant companion it has become a part of me.

You teach journal courses, could you describe this?
I started offering journaling classes through Susan Letham's online school Inspired2Write.com. The interest waned, and she has since dropped my classes from her line up, but I still offer coaching one-on-one via email. Here is a course overview of my most popular course, Journaling Basics:

Introductory Module
* The value of journaling
* What you'll need to start journaling

Week #1: Get Writing
* Timed Writing
* Springboards
* Character Profiles
* Character Profiles Worksheet Supplement

Week #2: Privacy Issues
* Dialogue
* Lists
* Clustering

Week #3: No Rules
* Stepping Stones
* Time Capsule
* Daily Topics

Week #4: Sacred Space
* Perspectives
* Guided Imagery
* Catharsis

Week #5: Creative Dates
* Visual
* Alphapoems
* Abcdarias

Week #6: What Works for You?
* Stream of Consciousness
* Captured Moments
* Unsent Letters

When did you first start teaching journaling classes?
I don't really remember, but probably about 2002.

Can you tell us about your workshops?
Workshops are great because you have accountability, develop structure and habit, and get one-on-one attention and advice. It really is a coaching relationship, and it often gives you just what you need to develop that habit that seems illusive.

One of the main questions writers ask about is discipline. Do you think discipline is important in journaling and could you provide a few tips on improving one's journaling discipline?

Journaling is beneficial whether you are disciplined about it or not. The one thing about not being disciplined is that you often realize you miss out a lot on your life by not writing it down. I always regret it when I haven't taken the time to write about things in my life. Unless you are a disciplined person, you probably need to get involved in a journaling support group, or have a group of journaling friends you meet with regularly to share stories and encourage each other to keep writing. Another way is to take one or two workshops to get yourself in the habit. Writing is a lonely business, though, and most of us will wane in our commitment without a good solid support group.


Related Articles
Editor's Picks Articles
Top Ten Articles
Previous Features
Site Map





Content copyright © 2021 by Melissa Waters. All rights reserved.
This content was written by Melissa Waters. If you wish to use this content in any manner, you need written permission. Contact Kathy Garcia for details.