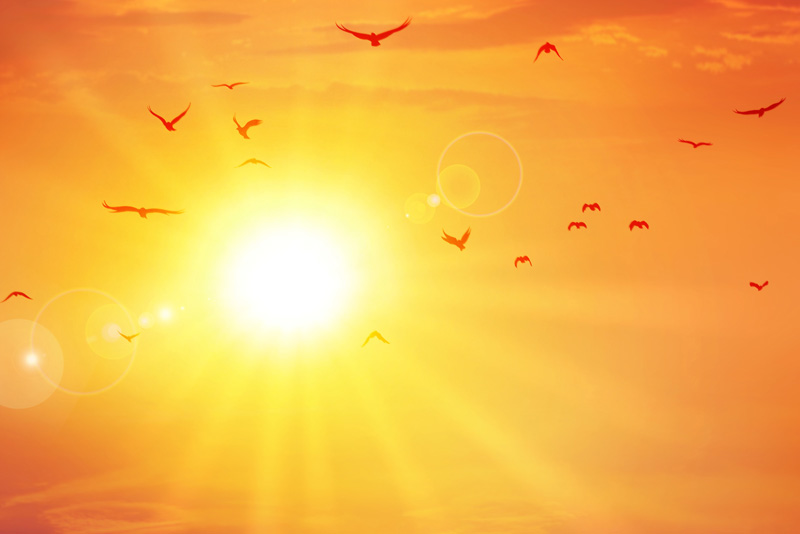 It had been a long day of teaching by the Sea of Galilee. Jesus said to His disciples "Lets go over to the other side." so they set off in the boat in which He had been sitting while He taught. As the disciples sailed the boat, Jesus reclined on a cushion in the stern and fell asleep. Before long a furious storm came up. The disciples were fighting for control as huge waves spilled over the sides threatening to swamp the boat. They were panicking so they woke Jesus, asking Him if He cared that they were about to drown. Clearly, they were disturbed that He could sleep through their fight for life.
This was no ordinary storm. The Sea of Galilee, actually a large lake, is located 680 feet below sea level and is about 600 feet deep. It is surrounded by hills. The wind funnels through the valleys often causing violent storms to come up without warning. It is not uncommon for waves to be up to twenty feet in height. Several of the disciples were fishermen by trade. They had spent their lives on the water and sailed through many storms. These men were not easily frightened by rough water.
When Jesus awoke, He simply looked out at the storm and ordered it to be still. Instantly, the wind and the storm stopped and the water became perfectly calm. Then Jesus scolded the disciples for being afraid. Did they still not comprehend the authority and power the He possessed?
The twelve, after witnessing His authority over even the forces of nature, could only stare at each other and ask "Who is this?" They were beginning to see that His power was more than they could comprehend. Perhaps they remembered a line in the ancient Psalm that said. "You rule over the surging sea; when its waves mount up, you still them."
Psalm 89:9
Or they may have remembered that God dried up the Red Sea to let the people of Israel walk through on dry land. They saw that Jesus had power that only God possessed and they were terrified.
The disciples still had much to learn about Jesus. They had yet to acknowledge Him as God's Messiah. Sleeping and seemingly unaware of the storm, He was teaching them one more lesson, designed to help them realize Who they followed.
Do you sometimes think that God is sleeping during your struggle? Because He is silent for a time, do you feel that He is unaware of the storms in your life or that He is unconcerned? In the storms of life, we are asked to keep on rowing and remember Who we serve.
Psalm 121 assures us that He Who watches over us will not slumber or sleep. He watches over our coming and going both now and forever.
The storm that Jesus calms may be in nature, such as in this story. It may be in us, such as deep heartache or paralyzing fear. It may be occurring in our financial life. Whatever the storm, we are never out of His sight. He watches our coming and going. He does not slumber or sleep.
You Should Also Read:
Jesus Feeds Five Thousand
God's Word - Anchor for the Storm


Related Articles
Editor's Picks Articles
Top Ten Articles
Previous Features
Site Map



Follow @LynneChapman
Tweet





Content copyright © 2019 by Lynne Chapman. All rights reserved.
This content was written by Lynne Chapman. If you wish to use this content in any manner, you need written permission. Contact Lynne Chapman for details.