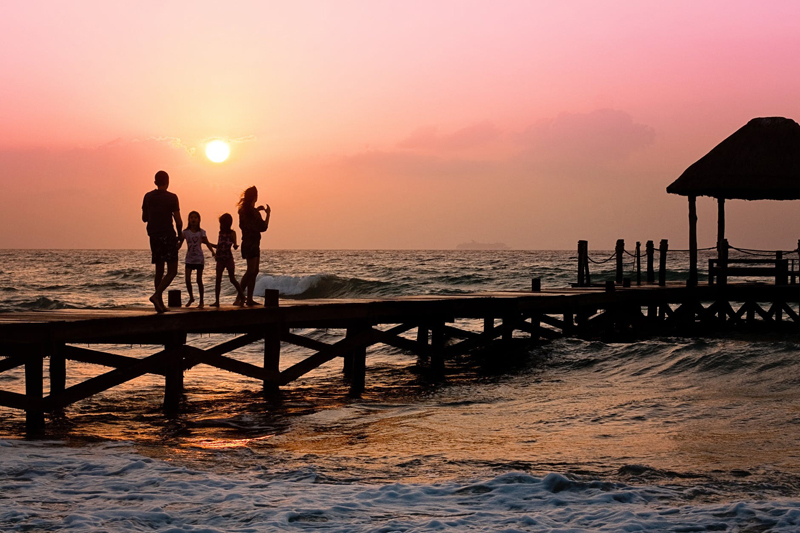 I was a kid who disliked the romantic dreams most of my friends sighed over. That is, while I daydreamed about being swept off my feet and having a love for the ages, and while I could give it up for Meg Ryan and Tom Hanks like the next chick, I deeply distrusted the whole idea that "love" (hearts and flowers swoony-swoon) is a force we are powerless against. That one day we might walk through a door somewhere and see sitting there "the one." That we might go for coffee or, being LDS, to some cozy cafe where we drink some other beverage, while rain falls outside and the music rises to further illustrate the montage, then find ourselves walking hand-in-hand through a park in the sunshine, eye-gazing, and completely lost. You can't help who you love! Right?

I would not have had such a problem with this scenario if evidence of its inevitable conclusion weren't all around me. If we "fall in love" and have no control then we might just as easily "fall out of love." And, in fact, this is what many couples seem to experience. If you truly can't help whom you love, then it follows you are just as powerless when that crazy vapor, arrow, or whatever it is vanishes. Nuh-uh. This is not a premise I can accept any more now than when I was 14 years old and trying to figure out why my parents got married in the first place and why they got divorced. I came to a conclusion then that I've become ever more convinced is correct over the years, and seems to be borne out by my own marriage, now approaching its 17th year and going strong as ever: We can and do choose who we love.

Part of the confusion comes in our popular idea of what love actually is. The butterflies in our stomachs, the giggly euphoria so ready to spill over at the mildest or inanest joke, the long, quiet looks, trembling with significance, the tingling in various nether apparatus—all, admittedly, inspiring--but not love. These are the sensations and emotions we feel when we connect with and are attracted to someone. The leaping of our hearts at the possibility that this person, this relationship, this couple we now belong to is special. These things do seem to overtake us sometimes out of nowhere, and can, in fact, disappear suddenly when the everyday flaws of reality shed harsh light that decimates the soft-focus lens we've been treated to. These feelings of infatuation quite naturally come and go, or, more accurately, ebb and flow, over the course of a marriage. Sometimes during an ebb tide we may feel disconnected from our partner, no longer "in tune." He doesn't even know me anymore! Fortunately, the temporary dimming of the giggliness does not mean love is gone; this never was love.

Love is sacrifice. It is patient. It is kind. It is slow to anger. Sound familiar? It is the actions and choices we make. Not that love is a feeling that causes us to take positive action, but that positive action is love, and the feelings are a consequence of it. I sometimes hear people speculate that a woman who adopts an infant could not possibly bond with that child in the same way a woman who gives birth to a baby bonds with hers, because the biological connection and hormones associated with giving birth are not there in adoption. The elegant answer to this is "horse-feathers." Sure hormones aid in a bonding process; they also sometimes create major havoc with depression and disconnection. Having both given birth and adopted children I can say unequivocally that there is no difference in the connection or bond that is possible in each circumstance. "Bonding" happens when you get up four times a night to feed the baby. It happens when you walk back and forth for hours jiggling and "shhhushhing." It happens when you change and croon and dress and bathe and kiss your baby, and when you do it over and over and over and over again.

Romantic love happens when you take your partner's hand and listen to his position, his fears, his frustrations, then trust him to hear yours and come to some compromise or understanding, rather than both of you insisting on getting your own way. It happens when a disagreement, even if it becomes an argument, does not dissolve into meanness, but all fighting is "fair" and over quickly without a grudge. It is getting the kids out the door to school so he can sleep an extra hour, or ushering her out the door on a Saturday so she can have a break while you entertain those same kids. It is noticing those things he or she does that contribute to the home and family, and acknowledging them, even though they are expected. It is caring what he thinks and feels, what he wants for the future, and doing everything in your power to support her in achieving her goals.

The truth is that the delicious fizzy-bubble romantic feelings will always return if love is practiced consistently. I have found over the years that the times of disconnection, where we may feel a bit more like roommates catering to a gaggle of short, rowdy, starving tenants have become fewer and much farther between. My husband and I have faced real challenges together, as well as the more mundane and wearing day-to-day stuff. We have learned that to survive as individuals, as a couple and as a family, we truly must cleave to one another. That is, to be completely oriented toward the other. What has kept us together and underlies those romantic sensations too often confused for love is respect and commitment.

We sat on my porch shortly after becoming engaged and I talked about the chill in my toes. "But how do I know," I almost whined, "That five years down the road you won't meet somebody else and leave me, or want to leave me?" To his credit he didn't miss a beat, "Because, Jamie, I'm making the choice now." That was almost enough. We finished the conversation by pledging to each two things. 1. When we get married we are never getting divorced, especially once we've had kids. And 2. We will do whatever it takes to make sure we are happy together, not just "sticking it out" for those kids. Because of this, we have always had an absolute commitment to our family, even when it consisted of just the two of us. And, we have always had unwavering respect for each other. There is no one in this world who would be a better husband or father than the man I married. No one I would rather spend my time with or share a sink with. No one I trust more. No one I would give him up for. And, by the way, he feels the same about me.

Please believe, I am fairly dripping with romance. For reals. Butterflies, tingly nether-parts, hand-holding, all of it. Teenage vampires have nothing compared to me. Thankfully I am also blessed enough to know that the two of us are not in any danger of "falling out" of love. There will be more we have to face. We will face it together, and at the end of each day, have each other to cling to, knowing we truly do have a love for the ages.



Related Articles
Editor's Picks Articles
Top Ten Articles
Previous Features
Site Map





Content copyright © 2022 by Jamie Rose. All rights reserved.
This content was written by Jamie Rose. If you wish to use this content in any manner, you need written permission. Contact Jamie Rose for details.