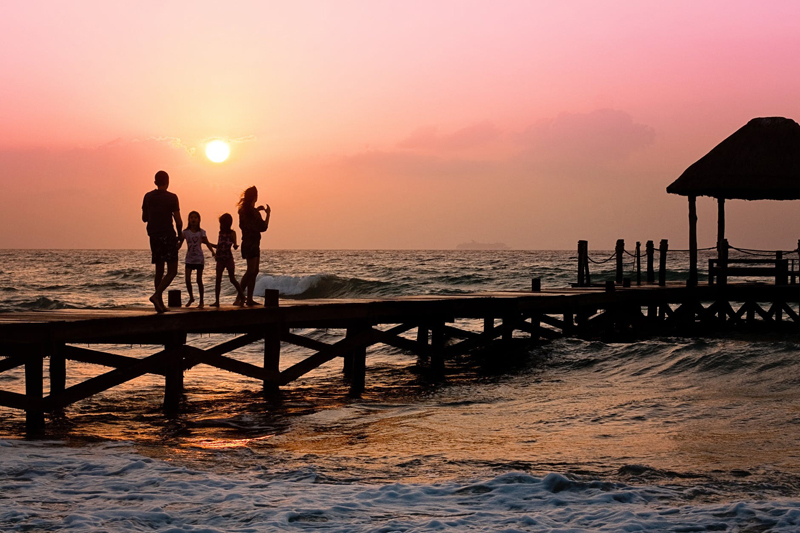 For the last five years I've been the editor of the LDS Families Site here at BellaOnline. When I look over the articles I've written each time May comes around, I see the evolution of my feelings about motherhood in general, my own journey as a mother and the legacy of my mother, who left this life when her children were still too young. I am proud of these articles, and I put them back on the home page this Mother's Day, along with the new stuff. You will find links to these "Motherhood Tribute" articles at the end of my Editor's Note below, as well as a few that highlight the more joyful aspects of parenting. Happy Mother's Day, my sister-warriors in "mommydom's" trenches! Read these as the tributes to you they are. If you are dealing with infertility, there is solace and sisterhood for you, too. And for the rest of you—Read these first, OF COURSE! share 'em on facebook, forward 'em to friends, but then--
Go Call Your Mother!


Editor's Note
Elder Richard G. Scott spoke of the role our dearly departed loved ones still fill in our lives, quoting Joseph F. Smith:
"We can not forget them; we do not cease to love them; we always hold them in our hearts, in memory, and thus we are associated and united to them by ties that we can not break. … If this is the case with us in our finite condition, surrounded by our mortal weaknesses, … how much more certain it is … to believe that those who have been faithful, who have gone beyond … can see us better than we can see them; that they know us better than we know them. … We live in their presence, they see us, they are solicitous for our welfare, they love us now more than ever. For now they see the dangers that beset us; … their love for us and their desire for our well being must be greater than that which we feel for ourselves."
How to Obtain Revelation and Inspiration for Your Personal Life
This November will be 20 years since my mother died, suddenly, at the age of 41. Since her death our relationship has gone downhill somewhat. It is strange that I
think
I rarely think about her--I sure do tell myself that adamantly--but the truth is she is there, standing just to the side in the peripheral vision of my "third eye," still having a profound effect on everything I do and everything I am. I realize that since those early months after her death--when my world was rocked and I watched my family fall to pieces, when the very earth seemed suddenly jarred into a crooked position inside a now seriously colder and more vast universe—I have struggled against her. As I've passed through the first 20 years of adulthood, and the milestones it help--such as marriage and childbirth--without her, I've often wondered what it would be like to have a mother as an adult. And I have tried in vain to pretend she has no influence over me, as I secretly avoid and deny my anger over her leaving, anger over her imperfections that now loom much larger than they ever were in real life, and fear—of repeating her mistakes, of ending up just like her—I have avoided articulating or acknowledging these things, knowing how very childish they are--and truer and deeper than anything I've yet said here--I'm really trying to hide from my terror of disappointing her.
And yet, she
remains
there, in the periphery of my soul, quiet, waiting, and, Dear God, now that I am a mother, I know--
striving
. She still aches for me. Yearns for my happiness. Throws herself in front of me when "bad guys" and monsters come charging down my path to eat me all up. She wanted nothing more in life than to be a mommy and raise her children well. I don't know why Heavenly Father took her away so early, but I know she has not retired her position or responsibility. So, no, the idea that she is a quiet peripheral figure is another lie I've told myself. She is fierce, and
there
, as fully present as I know my Heavenly Mother must be. Recall the quote above, the tender, solicitous care our loved ones show us even after they've left this life. No. She is nowhere in the background. Now, with the perspective of heaven, the comradeship of angels-- I hope, I believe-- she is fulfilled as she
continues
to fulfill her most cherished calling. And for the first time in the 20 years since she left, I will actually speak this truth--
I miss you
SO
much, Mommy. I'm sorry I've been so mean to you. I love you. I hope I make you a little proud.
Mother's Day Articles
Letting Our Kids Remind Us What's Possible
Ever heard a five year old refuse to dance because she has no rhythm, or a three year old protest that his chances of being accepted into NASA and ever being a "spaceman" are impossibly slim? Parenthood gives us the chance to revisit those "impossible dreams" and jump back into the new and scary.
To My Sisters Who Want to Be Mothers
The pain of infertility, the questions about when to "give up," if and when to venture into adoption, just how far to go with medical procedures, pale compared to the bigger questions of WHY. Why you/me, when we are righteous and in loving, eternal relationships? Why can't we do this, when so many are born unwanted? I share the insight seven years of infertility left me with.
Heavenly Parenting On Earth
All of life is a learning experience. One of the lessons I've learned since becoming a mother is a pleasant surprise--that as much as I love my children, Heavenly Father loves them (and me) even more!
A Tribute to Eve (And My Own Mother, Too!)
As women and mothers our journey includes struggle. Devaluing the contribution we might make as mothers mirrors the devaluation of Mother Eve, a truly stunning heroine.
Eve and the Choice Made in Eden – Book Review
Beverly Campbell's book eloquently and lovingly unravels the false image we have of Mother Eve and the Fall. She provides new understanding of these events, reclaiming Eve's damaged reputation, and giving joyful insight into the role and worth of all women.
To My Mother
Reflections on what my mother gave to me and left me with. I speak of knowing her because I see myself tending my children as she tended me. A tribute to the closeness and connection we mothers have with each of our children—those we give birth to and those we adopt.
Parenting : See the Joy Instead of the Chaos
Sometimes it's easy to become more focused on keeping life neat and orderly than on allowing our kids to be kids. We forget that those things that take us out of our way aren't beside the point; they ARE the point!


Related Articles
Editor's Picks Articles
Top Ten Articles
Previous Features
Site Map





Content copyright © 2022 by Jamie Rose. All rights reserved.
This content was written by Jamie Rose. If you wish to use this content in any manner, you need written permission. Contact Jamie Rose for details.