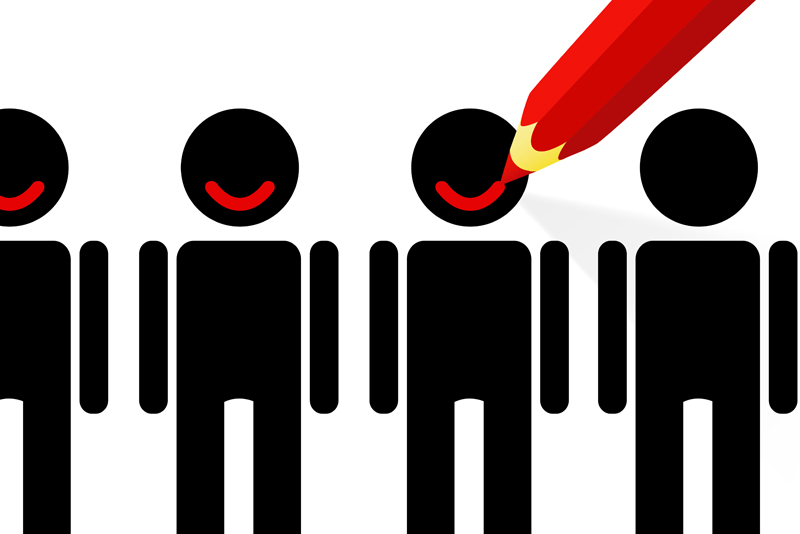 The first time I sat in an AA meeting I could have been sitting in a room the size of a banquet hall or an elevator. It was only important that I was there. I didn't pay much attention because "if" I continued to attend meetings I would probably attend those closest to my home anyway. I did continue and attended meetings in one of the largest facilities in the area which holds every type of 12 Step Recovery meetings known to mankind and a couple I have to say I had never heard of. The reason why this is important to mention is that I want to include all of those in recovery regardless of the addiction and to continue to acknowledge that the 12 Steps are the same except for naming the specific addiction in Step One.

After a few meetings in this facility, and probably because I no longer sat there with tears in my eyes, I began to take stock of the room and that every wall was covered in something motivational. Pictures of Bill W. and Dr. Bob, coffee mugs with names and sobriety dates, all of the recovery phrases, The Twelve Steps, The Twelve Principles and what is that? The Promises? Now wait a minute! I like the other stuff but if I can have these things then I have no doubt I am in the right place. I want them and I want them NOW!

The Promises were the good news. The bad news was that when it states "we will be amazed before we are half way through" it meant after Step Nine. I figured that if there were 12 steps, the Promises would certainly begin right after Step Six. I am so serious when I tell you how literally I took that sentence. Moving past Step Nine became my goal; not to get the amends over with but so that I could feel "deserving" of these promises. As much as I dislike writing these all out, I will because as familiar as they might be to some of you, it may be what you need to hear today. Or if you are not familiar with them, read them carefully as this is a list of everything we need and want out of life.

"If we are painstaking about this phase of our development, we will be amazed before we are half way through. We are going to know a new freedom and a new happiness. We will not regret the past nor wish to shut the door on it. We will comprehend the word serenity and we will know peace. No matter how far down the scale we have gone, we will see how our experience can benefit others. That feeling of uselessness and self-pity will disappear. We will lose interest in selfish things and gain interest in our fellows. Self-seeking will slip away. Our whole attitude and outlook upon life will change. Fear of people and of economic insecurity will leave us. We will intuitively know how to handle situations that used to baffle us. We will suddenly realize that God is doing for us what we could not do for ourselves. Are these extravagant promises? We think not. They are being fulfilled among us—sometimes quickly, sometimes slowly. They will always materialize if we work for them." (Alcoholics Anonymous, the Big Book)

The Promises are real. They never say "maybe, might happen, sometimes, if". Each one tells us beyond a shadow of a doubt that it all "will" happen but we do have to work for them. If you are like me, there are days when you think, "Finally. I have them." Then you wake up the next day and wonder what happened overnight because you feel needier than ever! Isn't this life, though? These Promises are like the steps. We must work at them and for them every single day of our lives because it will always be progress not perfection. The Promises also remind me that when I am feeling like I am losing one of them, or not able to attain one of them, it is probably because I am not turning my will and my life over to my Higher Power. Personally, I have a problem with economic insecurity. When I do, I turn to my "God box", write down my need/request, put it into the box, pray and let it go.

It is so tempting to take every single Promise and write volumes about each but I will reserve that for a later time. Before we think the Promises are not within reach or that we will never get there, read them and think. Yes, some perhaps are futuristic and that forces us to keep working but others have been realized so many times. We just haven't taken the time to know and appreciate them. For example, is there anyone in recovery, even in the first few months who cannot say that God did for them what they could not do for themselves? And hasn't your outlook on life changed since you began working your program?

I consider the Promises a step. I call it Step 9 ½ because it falls in between the action steps (ending with Nine) and the maintenance steps (beginning with Ten). The Promises are sacred to me and are both prayer and meditation. I invite you to take each of these Promises (and, yes, there are twelve), read, meditate, and then write down how each has been fulfilled thus far in your recovery. You will be amazed! I'm still trying to understand the "half way through" but maybe I don't need to. There is no "half-way" mark on the road to recovery. There can't be if we are truly taking life one day at a time.

Namaste'. May you walk your journey in peace and harmony.

Like Grateful Recovery on Facebook. Kathy L. is the author of "The Intervention Book" (Conari Press) in print, e-book, and audio


Related Articles
Editor's Picks Articles
Top Ten Articles
Previous Features
Site Map





Content copyright © 2019 by Kathy L.. All rights reserved.
This content was written by Kathy L.. If you wish to use this content in any manner, you need written permission. Contact Kathy L. for details.