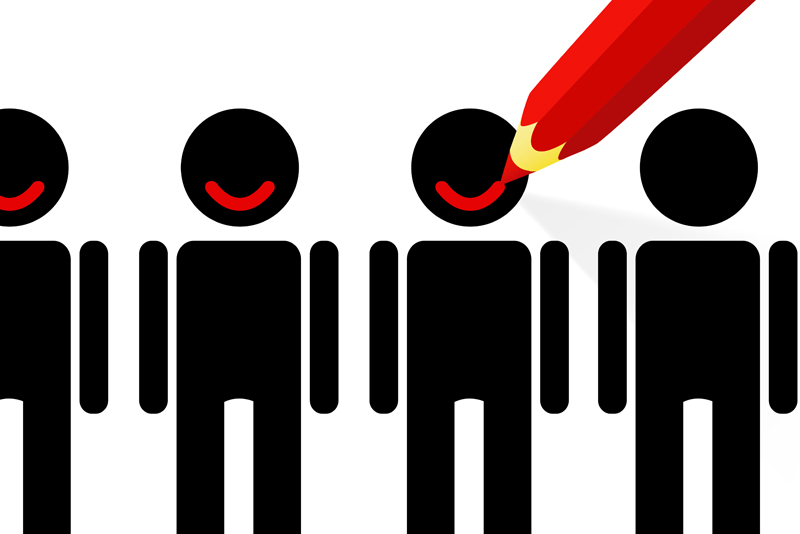 The words "progress not perfection" feels like a mantra at times. When I act or react toward a situation or a person and I realize it wasn't my best shot, I mentally note that simple phrase. I say it time and time again. But do I make an effort to change my behavior or do I continue to dump my lack of progress into these few words? Do I truly focus on changing or is it easier to make an amend or soothe myself with the "progress not perfection" phrase?

The Big Book of Alcoholics Anonymous tells us that as we work the program day by day, more will be revealed to us. It also tells us that alcohol (or any addiction) is but a symptom of our problems. But the "logic" goes both ways. Prior to working Step One, we either blamed the world and had to drink; or we drank because it was easier then to blame the world. If you think about your personal situations and experiences, you would probably see that this is true in many cases. So when we stop drinking, we only stop drinking. The root cause of our drinking remains. The world still turns and nothing changes until we begin to make the changes in ourselves. One way we do this is by working the steps because these help us recognize who we are and where we are going.

And so we come to defects. I know what my defects are because I was rigorously honest in my personal inventory in Step Four and I was willing to have God take these from me in Step Six and I even asked (humbly, mind you) that He take these shortcomings away from me in Step Seven. Over time I believe I have been successful in ridding myself of certain defects. I acknowledged them; gave them to my Higher Power; and He took them from me.

Last week, two days before my AA birthday, I felt as if I had walked backwards in time and my life hadn't changed. I had a "relapse" of sorts. No, I didn't drink but rather acted on a defect. Like "going out" when one drinks, I felt the same remorse, shame, anger and fear. I asked for help and I received that help. I felt as if I had failed once again but this time, there was no excuse. I wasn't drinking. Aha! What a discovery! Actually, it was. I realized that although not drinking wasn't easy, I embraced the fellowship in its entirety with open arms. When I accepted my one-year chip, I remember people who didn't know me well commenting that they thought I had years in the program. At the time, I felt complimented but today I realize that I know so little and have so much farther to go.

What was revealed to me was that I now had absolute proof that my drinking was a symptom of a much bigger problem. Yes, many of my shortcomings did go away. But I ignored the ones that did not. Maybe I thought they would disappear; maybe I thought I would outgrow them; maybe singularly that weren't so bad. The truth of the matter is that the ones that are still there, when I combine them all together, are the ones that created the real reason for my drinking. In other words, I blamed drinking for my shortcomings but now I have come to the conclusion that these defects caused my drinking. The combination of defects is an addiction in itself. That makes sense, doesn't it? Don't most of us have more than one addiction and we camouflage one with the other?

When I came into AA one of the first questions I asked was why. Why did I drink? I was told that at that time, the answer was not important and it wasn't. But today it is very important to me because I have been able to live sober long enough to count alcohol out of what seems like unending inappropriate behavior. Ironically, last week I was asking my counselor why. Why do I do the things I do? It was a rhetorical question because only I have the answer. The answer lies in the Steps, all twelve of them. I mention all twelve because in reading Step Twelve this past week, I was reminded of "two-stepping" which is sure to get any one of us in trouble. The answer lies in prayer and meditation; to improve my conscious contact with God.

I always hope that my writing doesn't seem merely a personal story to any of you. I write honestly and what I experience on this journey in the hopes that some of you might see yourselves; if not today, perhaps tomorrow. Staying sober is not my dilemma today. Living the life I want to live and that my Higher Power wants me to live is. It is my responsibility to be true to myself as well as to those I love and who love me.

"Progress not perfection" is a comforting thought because for many of us being perfect was a part of our problem. I think, though, that there is certain seriousness about this phrase that I had not thought of before. Making the same mistakes or practicing the same poor behavior over and over again is not progress. (I believe that is closer to insanity). This is why working the steps again, as if it were the first time, is so important.

From now on "progress not perfection" will not be on the tip of my tongue when I slip up. Personally, I am going to reserve those words and use them only when I truly believe there has been progress. I know there has and I know there will be because God does for me what I cannot do for myself.

Namaste'. May you walk your journey in peace and harmony.





Related Articles
Editor's Picks Articles
Top Ten Articles
Previous Features
Site Map





Content copyright © 2019 by Kathy L.. All rights reserved.
This content was written by Kathy L.. If you wish to use this content in any manner, you need written permission. Contact Kathy L. for details.