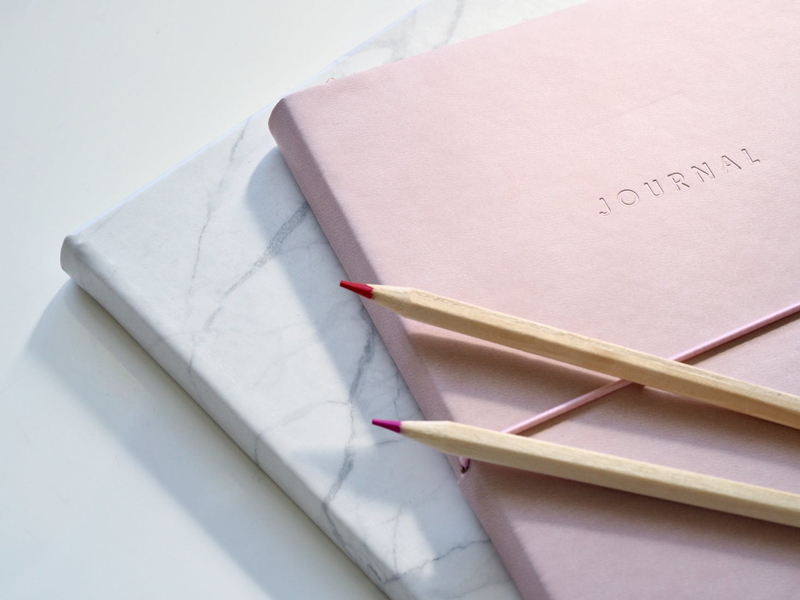 Book's I've Read Journal

Traveling through our nation's National Parks I found that my time to read was short and rare. However, I stumbled across Powell's Bookstore in Portland, OR. Powell's is a full city block 3 story bookstore with every imaginable type of book. It was incredible!

While in Powell's I stumbled across so many different types of journals to write in and to read. I bought 1 of each. My first purchase was 'A Reader's Journal' which is where this article came from.

The 'Reader's Journal' is a journal with prompts to record information about books read. It is actually very simple and easily written without paying for a specific journal. The prompts caught my imagination. I sat on the bench reading through them and began seeing how significant they are to journal writing.

Apart from the normal information about the book itself you will find prompts encouraging the user to probe their intentions, expectations and emotions. Below are the first three prompts.

First Prompt: 'My interest in this book is:'

So often when one's journal begins in the middle of the store. For example, I traveled through 13 National Parks. I wrote each day about what I saw, heard, experienced and felt. Not one time did I mention what prompted this trip, why I chose these particular National Parks or why I went. My journal was in the middle of the story.

Root beginnings can help you grow and achieve a desired goal of self awareness.

Second Prompt:'Ideas expected / message / plot:'

Not only does one begin in the middle of the story important facts are left out. For example, I traveled to Dinosaur National Monument. I expected to see fossils in the rock but the main exhibit was closed. What I wrote about were the fossils I actually saw and totally left out what was expected.

Expected ideas not voiced leaves the story bland and lacking. Journals are filled with words about so many ideas except the most important one ~ 'What did I expect?' One cannot overcome bitterness and anger unless they express what they first expected from a place or situation.

Third Prompt: 'When I finished this book I felt:'

Wow! You cannot honestly express how you feel unless you first identify your interest and expectations.

Back to Dinosaur National Monument. I felt both thankful and let down. The fossils we saw were fabulous and the kids spent more time than expected there because they kept asking the ranger specific questions They had no idea what they could have seen. I wrote about the great time we had and left out my 'true feelings' for a part truth.

The more I pondered these three opening questions I began realizing my journal entries were at times dry and unrevealing. I also thought back to those who struggle with journaling. They are so often told that journaling is healing. Just spouting words does not heal, Truth heals. Here are my three questions for a meaningful personal journal.

1. Why am I writing about this?
2. What did I expect of this situation, conversation or event?
3. What are my feelings when I think about this situation, conversation or event?

I do not recommend you doing this every time you sit down to write. But do this every time your emotions and high. Also, you do not always have to be so formal in writing out the answers, just be aware that the answers might reveal something to grow with.

Keep Journaling!


Related Articles
Editor's Picks Articles
Top Ten Articles
Previous Features
Site Map





Content copyright © 2021 by Kathy Garcia. All rights reserved.
This content was written by Kathy Garcia. If you wish to use this content in any manner, you need written permission. Contact Kathy Garcia for details.