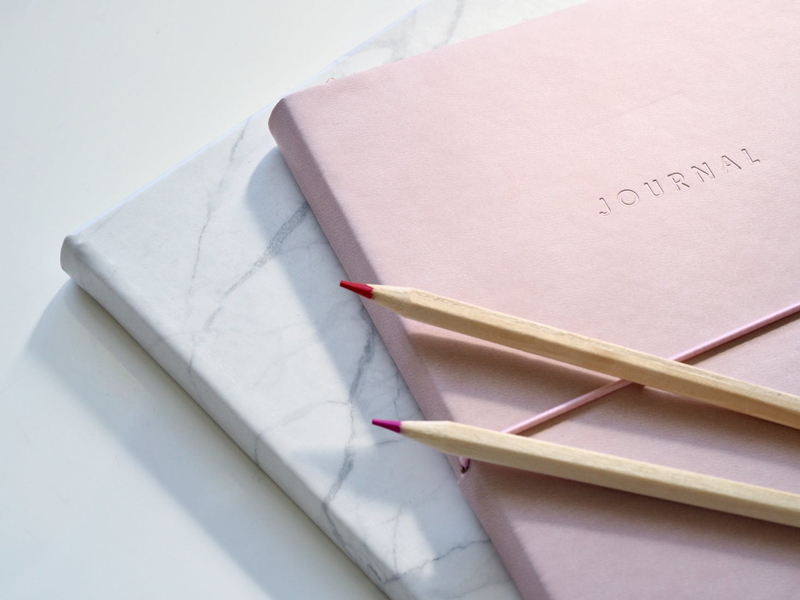 January symbolizes new beginnings. A great time to begin a new journal and we could include some mysteries associated January. Pulling and weaving threads of myths and old legends are enriching journal exercises. 2012 is the best year to look at these myths and old legends with December 21, 2012 just around the corner!

January has four threads for us to explore. First, let us explore the origin of January. Second, the stone associated with January. Third, the flower chose to represent January. Fourth, we will visit some random myths and legends of January. Let us begin with the first thread into January by understanding and knowing the meaning behind the name.

January was named after Janus. Janus was a Roman god of doors, doorways, arches, openings and closings. He was known as the 'two-faced' god. Some references state that he was a god with two heads. Janus had the ability to turn one face and reflect upon past events while turning his other face toward the future. Thus, we have new beginnings stemming from our past. Every new beginning prompts our heart to remember and reflect on past circumstances while reaching toward stronger foundations. Janus, was able to use hindsight and foresight to open doors of past reflections while contemplating his future. January is known for being two-faced: reclusive and emerging.

One could say that the god Janus opens endless doorways of potential and possibilities before and behind us. New Years resolutions are a way to perfect the alignment of energies that allow opening of doors of endless possibilities by reflecting on lost potentials from the past year. No one makes a resolution without first reflecting.

Journal Exercises:

1. One Face and Two Face
Reading how Janus used the term 'two-faced' seems almost good. When I consider someone 'two-faced' I see someone I cannot trust. Can you be 'two-faced' in your journal writing? Are you able to write about the past while reaching for the future? How does this look?

2. Hindsight and Foresight
So much of our journal writing seems to be complaining. It is said that hindsight is 20/20, which means hindsight brings present circumstances into focus. During 2012 you will want to consider how to bring hindsight into your journal entries. Learn and grow in 2012.

3. Open Doors and Closed Doors
Spend a day considering doors. All types of doors that are both open and closed. Which ones do you always want open and which ones are best left closed? Should all doors be available to open and close? Come up with a code: One code for an open door and one for a closed door. As you journal, place the appropriate code notation beside the entry. Then at the close of January review your code notations and write out the possibilities those doors hold for you.

4. Reflection and Boldness
So many journal writers do not reflect. They just write. They just record. Without reflection you will never stretch and be brave enough to step into something new. Before journaling stop and reflect on the previous 24-hrs or week or month. Make it a resolution that before pen meets paper you have spent at least five minutes in quiet reflection.

5. Reclusive and Emerging
Look at your journals of past. Is your style reclusive or emerging? Are you writing with no intention of ever sharing your words or are you writing so others can learn from your life experiences? Choose a style for January. Practice this style each time you journal then at the end of the month record how you were changed.

6. Backwards and Forwards
While hiking Meteor Crater in Arizona, I found that for every step I took up I slid back four steps. Going down was easy. Climbing back up took hours. I learned how quickly my forward steps took me in a backwards motion. To make it to the top, I had to quickly learn how to stop sliding backwards. Since we are looking over our journal writing style how would you describe it using these two descriptors?


7. Lost and Found
January is often a very lonely month for many. Family and friends are back home and you are left alone. You longed for this solitude but now that it has arrived you question why you wanted to be alone. Solitude can bring feelings of being lost or found. During January write at the end of each entry whether you feel lost or found. Write one simple sentence like, 'I feel lost today because I do not know where to start cleaning.' At the end of the month see how many days you felt lost or found.

January is a new beginning...let us grow together in 2012!


Related Articles
Editor's Picks Articles
Top Ten Articles
Previous Features
Site Map





Content copyright © 2021 by Kathy Garcia. All rights reserved.
This content was written by Kathy Garcia. If you wish to use this content in any manner, you need written permission. Contact Kathy Garcia for details.