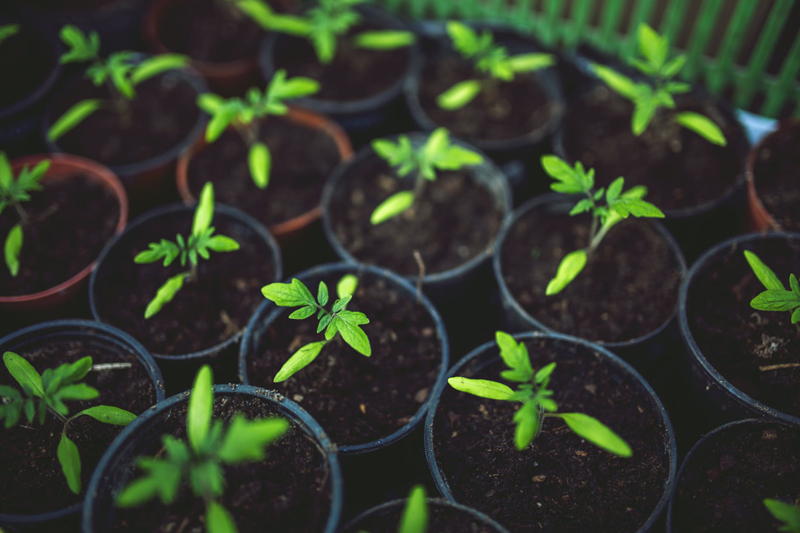 Crinums are little-known bulbs with a lot of potential in the garden. Crinum is a member of the Amaryllis family, and there are somewhere between 60 and 100 species of crinum worldwide, with most species found in Africa. There are also two main groups, those with symmetrical flowers and water-loving characteristics, and those with a wide, funnel-shaped form occurring in a range of habitats from riverbanks and dry regions to slopes and woodland areas. The name Crinum originates from the Greek word 'Krinon' meaning white lily, as most crinum species have white flowers. These bulbs may also be referred to as Cemetery lilies, with many found growing in old cemeteries.

Crinums have lush, tropical-looking foliage, and the majority of crinum species can regenerate leaves during the growing season from dormant leaf bases. Crinums can consist of either one or many trumpet or bell-shaped flowers, and their lily-like blooms range from white to light pink and red. Some varieties of crinum have sweet aromas; while others produce a foul odor. Crinum also has tuberous species as well as those with rhizomes. Crinum is one of the late-flowering summer bulbs; however, in mild regions these beautiful bulbs will bloom from spring throughout fall.

Crinums occur in a wide range of habitats from aquatic to desert, making them some of the hardiest bulbs around. Crinum prefers moist, humus-rich soil; however, most species will grow well in any soil. Adding compost will yield better results. These plants also grow best in full sun but will tolerate light shade, thriving best in a moist area of the garden. Most crinums are suitable as landscape plants in or near water features or along pond edges. Crinum is a large solitary plant, reaching about 2 feet tall once mature, and is oftentimes grown in containers. These lively plants work well planted alone or in groups within borders. They also like to be fed regularly during the growing season. Although they are quite adaptable, Crinums should always be well protected from frost or cold weather so bring them indoors for over wintering.

The most widespread and abundant crinum within the United States is the Swamp lily (C. americanum). The swamp lily's fragrant flowers will bloom all summer provided the soil is kept moist and is most suitable for bogs and water gardens. It varies greatly with regards to its size of both the floral parts and the width of leaves. However, the strap-like leaves generally reach up to 2 inches wide and 3 feet long, and its bulbs can weigh over 40 pounds. South African native, C. campanulatum, also called Marsh Lily, needs to be permanently placed in water. Its flowers fluctuate from light to dark pink. This species is fairly easy to germinate and grow.

Another South African native, the Cape lily (C. bulbispermum) does not need wetlands to perform well in the garden. In the wild, it has been found growing in deep, dry soils. This particular species is also naturalized to the southern parts of the U.S. Its flower color varies from white to pink, rose, or burgundy-red. C. moorei does well under trees, and unlike most other crinum; this species does best in shade. The foliage is more abundant, and the flowers last longer when these plants are grown in shade. The blooms can be white or pink.

Propagation is by offsets and seed. Offsets can be taken off and planted after flowering or during its dormant period. Its only real pest is the black-and-yellow-striped amaryllis caterpillar but occasionally snails and slugs can affect crinum species as well. Crinums are easygoing, carefree garden plants that will add an exotic presence to nearly any garden.


Related Articles
Editor's Picks Articles
Top Ten Articles
Previous Features
Site Map





Content copyright © 2021 by Nikki Phipps. All rights reserved.
This content was written by Nikki Phipps. If you wish to use this content in any manner, you need written permission. Contact Gail Delaney for details.