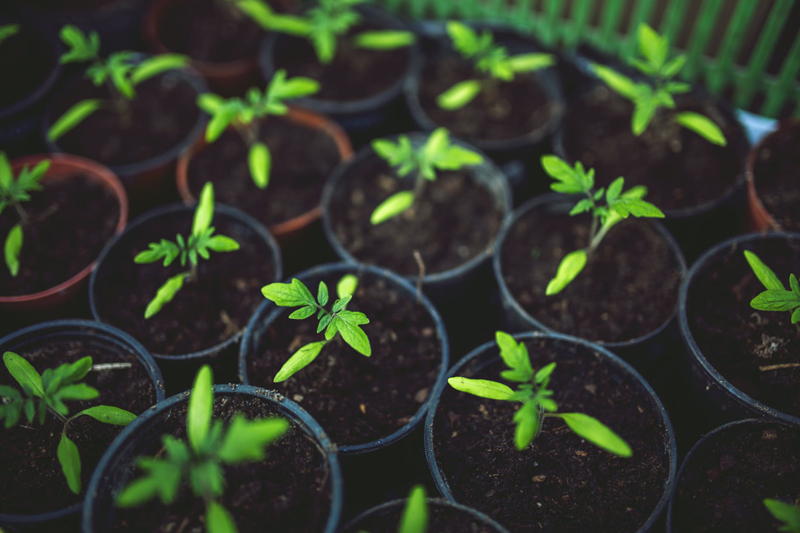 Learn some fun ways to grow plants. Share these ideas with your friends.
Cleaning Garden Soil with Solarization


Find out how to use the sun to cleanse your soil of weed seeds, soil borne fungi, and insects.
Composting Basics


Starting a compost pile is a quick and easy project.
Gardening in Winter


Growing sprouts is a wonderful way to garden in the winter. These little plants are packed full of nutritious value and give foods a tangy fresh flavor.
How to Force Amaryllis


Amaryllis bulbs can be forced indoors anytime, and are popular holiday blooms. Follow these tips to have beautiful amaryllis flowers indoors.
How to Grow and Force Paperwhites


Growing and forcing paperwhites is an easy project for gardeners or to do with kids. Start now and have a beautiful holiday centerpiece or gift.
How to Vermi Compost


Composting is usually considered an outdoor activity. However, vermi composting can be done indoors and is a good use for kitchen and other waste.
Make a Succulent Wreath


Instructions to make a living succulent wreath
The Gardener's ABC


A humorous look at the gardener's alphabet.
Tomato Plants


Tomato season is coming. Here are some of the more popular varieties that we used to sell at the greenhouse when I worked there.
Vertical Gardening


If you are limited on space and want to grow large vegetables/melons or are looking for a dramatic focal point for a flower bed Vertical Gardening might be your answer. This article takes you through how to set up and grow a vertical garden.
Winter Sowing


After the holiday bustle is over and the winter season has begun, it's time to start winter sowing. Here's how.
Editor's Picks Articles
Top Ten Articles
Previous Features
Site Map
Content copyright © 2018 by . All rights reserved.
This content was written by . If you wish to use this content in any manner, you need written permission.
Contact Gail Delaney for details.