12 Days of Christmas Journaling Prompts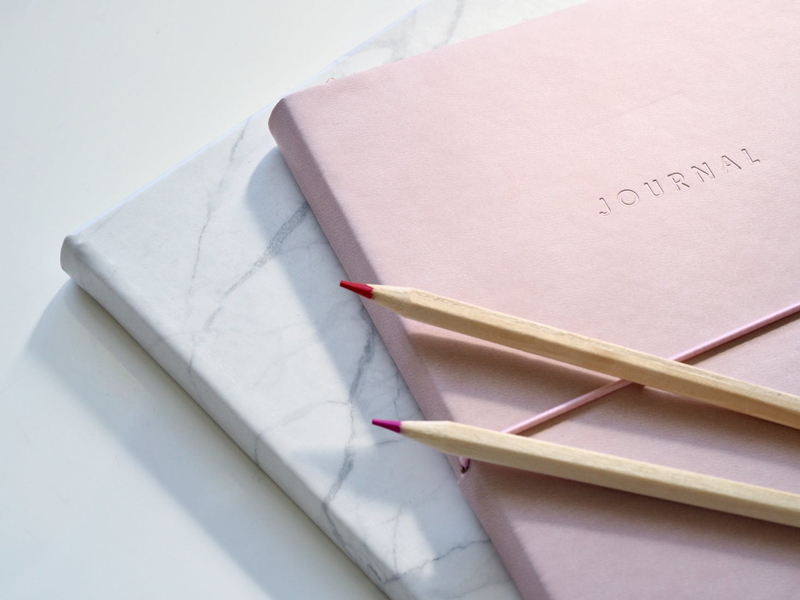 12 Days of Christmas Journaling

Have you ever considered writing about Christmas as a journal topic? It is a new idea to me. I began to formulate some prompts for the holiday using the '12 Days of Christmas' theme and found that it was very enriching.

Below are 12 Days of Christmas Journaling Prompts

1 ~ What does it mean to have the "holiday spirit?"
Each year we hear this slogan, but what does it really mean? Write out your definition of 'holiday spirit' and tell your journal why you believe as you do.

2 ~ Why do you think red and green are the Christmas colors?
Just about everything about a holiday has meanings. I began looking at the color's red and green. Why were they chosen for the Christmas holiday? Tell your journal what these colors bring to mind and do a little research to see if your ideas match what was meant by these two colors.

3 ~ What is your vision of the North Pole?
This one can be fun. You get to use your imagination. Describe a typical day in the North Pole. What d the elves do in a single day? Would you like to work at the North Pole? Tell your journal some of your dreams and the gifts you would like to receive.

4 ~ What are your family traditions?
So many family traditions are being lost. Write down your favorite tradition and your least favorite tradition. How do you spend Christmas Eve? Describe your Christmas day. Describe your day using your senses. Tell your journal what makes Christmas special for your family.

5 ~ How do members of your family spend their Christmas?
Do you have a special relative that brightens up your day? Do telephone calls come each Christmas morning? Where does each of your family members live this Christmas season? If you could change one thing about your family and how they spend Christmas, what would you change? Tell your diary some personal hopes and dreams that you believe would enrich your Christmas season.

6 ~ Is God part of your Christmas?
Were you raised going to church every Sunday or just on Christmas and Easter? Does your family attend church at Christmas? If no, why have you blocked God from this holiday, since it really is all about Him and his gift to you? Would you consider attending a Church service this year? Tell your journal why or why not you plan to include God into your Christmas season.

7 ~ What gifts are being exchanged this year?
Many times gifts are forgotten. Tell your journal what you are buying and for whom. Tell your journal why you chose a particular gift and the reaction received when the gift was opened.

8 ~ How did you handle your shopping this year?
2009 is going to be a very tough Christmas season for many due to the economic climate. Tell your journal changes in your gift buying and shopping this year.

9 ~ Do you like giving or receiving gifts?
We have all heard the phrase, 'It is better to give than to receive.' Not sure where this phrase came from and not sure if I totally agree with it. Giving does bring joy when the gift is received with gratitude. However, I believe that learning how to graciously receive a gift is becoming a lost blessing. God gave His only Son as a gift to us, but unless we receive it in faith the gift brings no joy. Giving & Receiving goes together and we all must know the joys of both. Tell your journal about giving and how this makes you feel. Now tell your journal about receiving and how this makes you fell.

10 ~ How do you spend the day after Christmas?
For many the day after Christmas is the 1st shopping day for next Christmas. Do you go shopping for those bargains or do you stay home and relax? Tell your journal how you spend the day after Christmas.

11 ~ What is your favorite Christmas song or hymn?
Music reminds us of so many moments in our lives. Music reminds us of happy times and sad times. Music brings excitement or quietness. Music lifts our spirits and causes us to contemplate things we never thought of. At Christmas we find music for children, for fun, for humor, for reflection, for joy and for life. Tell your journal your favorite Christmas song or hymn and the memory it brings.

12 ~ What will be missing this Christmas?
We all plan for the perfect Christmas but there always seems to be something missing. A friend who has moved, a daughter spending time with the in-laws, spouse in military service or someone just got the flu and could not come over. This is important to write about. Do not ignore this part of Christmas because when we ignore pain we lose so many blessings. Tell your journal your sadness and the missing parts. I encourage you to consider laying them at the cross so that you can receive a blessing of healing because writing them in your journal will only temporarily bring comfort.

I wish each of you a blessed Christmas season. I wish each of you the gift of Christmas. I wish each of you the joy of receiving. I wish each of you healing.




Related Articles
Editor's Picks Articles
Top Ten Articles
Previous Features
Site Map





Content copyright © 2021 by Kathy Garcia. All rights reserved.
This content was written by Kathy Garcia. If you wish to use this content in any manner, you need written permission. Contact Kathy Garcia for details.