Fun and Interesting Dog Facts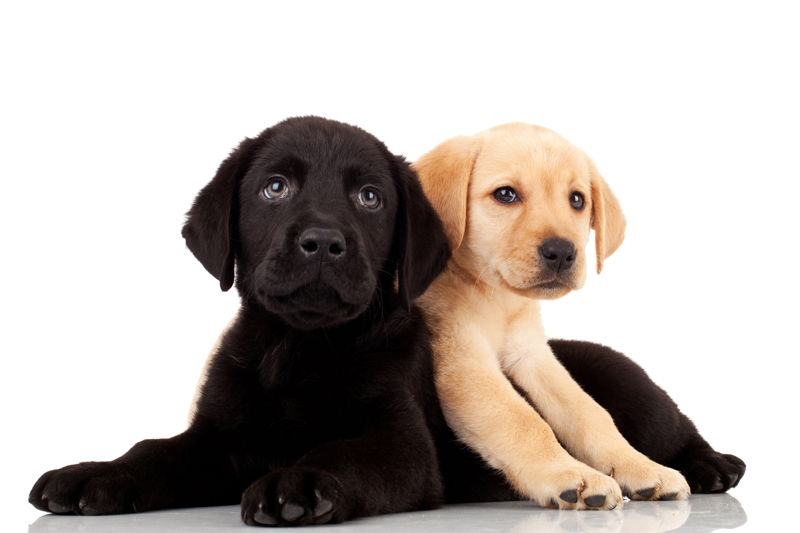 We think we know our pets pretty well, however there is more to them than meets the eye. There is more to them than their playing fetch or sitting pretty for something delicious to eat. Read on to find some fascinating tidbits about our loyal companions such as the dog name "Fido" is from Latin and means "fidelity."

While it has been proven that we, as humans, will live longer if we take things "with a pinch of salt" and don't get stressed out, but did you know it works the same for dogs? According to study, researchers found that aggressive breeds grew faster, had higher energy levels and died at a younger age than their docile counterparts.

Not only do canines get the same diseases that we get, they can also detect it as well. Studies have shown that dogs can actually smell our sickness before we even know it as their superior noses can discover even the slightest scents of abnormal cells. While dogs can sense when they are going to have a seizure (Blue, our furbaby knows and rushes to us) they can predict a seizure up to 45 minutes before hand.

When you talk to your pooch, does it seem like they are actually listening to you? Well they might be, as it has been shown that dogs can understand up to 250 words and gestures, making them as intelligent as a two year old human child.

The old saying that dog's mouths are cleaner than ours is a lie. Always wash your hands after a good play or cuddle and if you do get licked on the face or in the mouth, always wash and gargle. Our babies, while we love 'em, can make us sick.

Dogs do get jealous! Just like a child that gets favouristim over another, dogs do the same. Treat each one the same or perhaps go into a different room so the others won't see one getting something the other didn't. They get their feelings hurt and become agitated when no rewarded the same as the others.

Did you know that the classic Beatles song "A day in the life" was recorded by Paul McCartney for his Shetland sheepdog and apparently has an extra high-pitched whistle, audible only to dogs? Or that spiked dog collars were invented in ancient Greece and were originally intended to protect dog's throats from wolf attacks?

Our hearts beat 70 to 80 times a minute, a dog's heart beats between 70 and 120 times a minute. Our temp is 98.6 but a dog's normal body temperature is 100.5 to 102.5 degrees Fahrenheit. Humans carry their baby for 9 months, a dog only 60 days. Dogs can smell about 1,000 times better than us. We only have 5 million smell-detecting cells but dogs have more than 220 million and the part of the brain that interprets smell is also four times bigger in dogs than in humans.

Dogs aren't really colour blind, they just don't see as vividly as we do. And while we may need hearing aids as we age, a dog hearing is more than ten times heightened than ours which is why we need to be kind with loud noises as it hurt their ears.

Another reason to spay and neuter your pet – did you know that a pair of dogs and their offspring can produce over 66,000 dogs in just 6 years? That is a lot of unwanted dogs needing homes!

Small dogs live the longest living up to 16 years or more with larger dogs averaging only 7 – 12 years. It has been recognized through countless studies that people who own pets live longer, have less stress, and have fewer heart attacks. The U.S. has the highest dog population in the world and most pet owners say their pet makes them smile more than once a day. More reasons to adopt!

Do you run around at Christmas looking for the perfect gift for your furbaby? You aren't alone, eighty percent of dog owners them a present for holidays and birthdays and more than half of them add their pets name to cards and letters and over half the population of pet include their pets in family and holiday portraits. Now that is love!

Please always do your research and consult with your veterinarian before taking any home remedies or supplements or following any treatment suggested on this page. Only your vet can provide you with advice on what is safe and effective for your unique needs or to diagnose your pets particular medical issue.



Related Articles
Editor's Picks Articles
Top Ten Articles
Previous Features
Site Map





Content copyright © 2022 by Bettina Thomas-Smith. All rights reserved.
This content was written by Bettina Thomas-Smith. If you wish to use this content in any manner, you need written permission. Contact Bettina Thomas-Smith for details.