The Eight Essential Sugars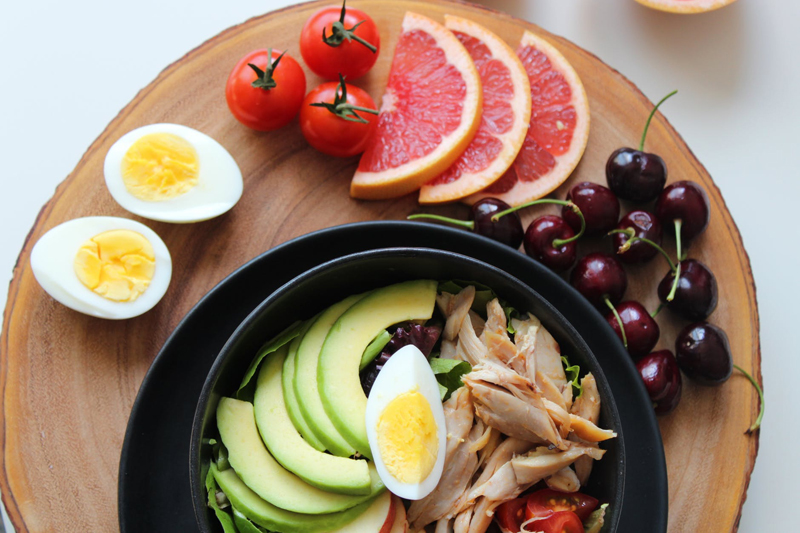 You've heard that while most sugars are bad for you, there are actually some sugars that are critical to healthy living. These are glucose, galactose, and 6 more you probably haven't heard about. Note that of course there may be even more sugars out there that research hasn't yet identified as important!
First, none of these are
sucrose
. Sucrose comes from cane sugar and beet sugar and is in just about every processed food known to mankind. The last thing any of us needs in our diet is more sucrose.
So what are these sugars? They are:
Glucose
Glucose is the basic unit of sugar, and is the result of the breakdown of just about every carb you eat. When you take blood sugar tests, you are testing the amount of glucose in your blood. So if you're like 99% of the population, you are getting quite enough glucose in your system, just from the few carbs you consume.
Galactose
Galactose is one of the two components of
lactose
, or milk sugar. Lactose is actually a combination of galactose and glucose that your body breaks down into its component parts. So if you get enough dairy and milk products each day, you're getting plenty of galactose. If you're lactose intolerant, galactose is also found in cranberries, blackberries, grapes, apples and figs. For vegetables, it's in brussels sprouts, broccoli, cauliflower, eggplant, rhubarb and asparagus.
Now on to the less common sugars. Note that your body is
capable
of creating these remaining 6 sugars by using the above 2 as raw materials, but it is a complex process. It is much easier for your body if you simply feed it those sugars in their native forms!
Fucose
Fucose is easy to remember, it's mostly found in fungus. A few mushrooms that include fucose are reishi mushrooms and orange peel mushrooms. Fucose is also found in kelp and bladderwrack. Interestingly, beer yeast is a source of fucose too! Studies seem to indicate that fucose helps with brain functioning.
Mannose
Mannose is found in raw vegetables - including celery, cucumbers and radishes. It's found in black currants, gooseberries, eggplant and tomatoes. Mannose is also found in shiitake mushrooms! Mannose is important for a healthy digestive system.
N-Acetyl-Galactosamine
N-acetyl-galactosamine is found in bovine cartilage and shark cartilage. Both are available in health food stores.
N-Acetyl-Glucosamine
N-acetyl-glucosamine is found naturally in shiitake mushrooms, which have been used by the Chinese as a health food for thousands of years. N-acetyl-glucosamine is also found in bovine cartilage and shark cartilage. Both are available in health food stores.
N-Acetyl-Neuraminic Acid
N-Acetyl-Neuraminic is found in whey protein isolate. This is a health food used in many recipes. N-acetyl-neuraminic is also found in eggs. N-acetyl-neuraminic especially helps the brain in its early stages of development.
Xylose
Xylose is already being used as a sugar (sucrose) substitute in many products. Xylose is a natural sugar that is found in strawberries, plums, pears, blackberries, raspberries, broccoli, spinach, eggplant and even birch trees. It's also found in ground psyllium seeds which is used in many healthy recipes. You don't even have to eat a lot of xylose - xylose is an end product created by the body during natural metabolism.
Xylose has been around in medicine for a while - it was discovered in 1891. Proper xylose intake is known to help prevent intestinal problems. In fact, a common medical test is a Xylose tolerance test. In this test you ingest a set amount of Xylose and then see how much your intestines absorb (i.e. you test how much comes back out). Low absorption rates may indicate Crohn's disease or other problems.
On To - Healthy Amounts of Sugar to Eat
Background - Sugars are Essential for Health
The links below go to Web Stores that provide sugars in natural and supplement form:
Natural Sugars
Birch Syrup - Xylose
Bladderwrack - Fucose
Shark Cartilage - N-Acetyl-Galactosamine and N-Acetyl-Glucosamine
Whey Protein - N-Acetyl-Neuraminic Acid
Supplement Sugars
VitalSuperSugars - Sugar Supplements
DrKalish - Sugar Supplements
MannaBody - Sugar Supplements
Mannose in Capsules
I don't vouch for the stores listed above, shop around to see which best suits your own needs. Below are my reviews on 3 popular sugar supplements.
Ambrotose Sugar Supplement Info
Arabinogalactan Sugar Supplement Info
Manapol Sugar Supplement Info
Dangers of Sugar Consumption
Lisa Shea's Library of Low Carb Books


Editor's Picks Articles
Top Ten Articles
Previous Features
Site Map



Follow @LisaLowCarb
Tweet





Content copyright © 2022 by Lisa Shea. All rights reserved.
This content was written by Lisa Shea. If you wish to use this content in any manner, you need written permission. Contact Lisa Shea for details.