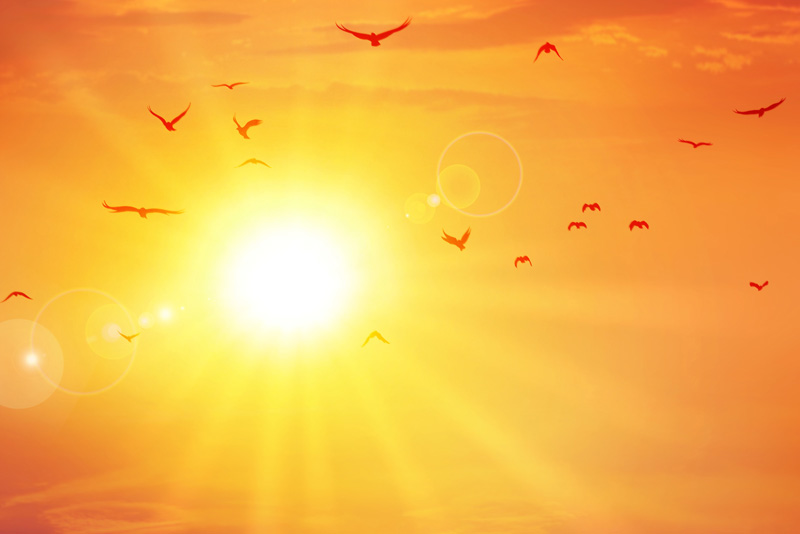 In the Bible, we see that prophets worked for spiritual purposes. They worked to serve God and to serve the people. They did not prophesize to bring attention to themselves or for personal gain. Biblical prophets usually owned very little or nothing at all. They spoke only what God told them to say -
no matter how unpopular the message was
.
The book of Luke tells about two prophets - or rather a prophet and a prophetess.
Simeon was an Israelite who believed the ancient prophecies about the coming of the Messiah. He had a close relationship to the Lord. So close, that the Holy Spirit revealed to him that he would not die before he had seen the Savior. Moved by the Holy Spirit, he went into the temple courts in time to see Joseph and Mary bring Jesus to present Him to the Lord - as was written in the law - every firstborn male was to be consecrated to the Lord. Simeon took the baby in his arms and praised God for bringing the Savior.
Anna was a prophetess who lived at the same time as Simeon. She was very old and had developed a very close relationship with God. After she was widowed, she never left the temple and worshiped night and day. When Anna saw Joseph and Mary bringing the baby Jesus to the temple to present Him to the Lord, she gave thanks to Go and spoke about Him to all who were looking forward to the savior.
Simeon and Anna spoke messages that people wanted to hear. Jews had been waiting for the Savior for centuries. However, other biblical prophets were given messages to deliver that were not so popular. They were sent to convict people of their sin. See
Amos
and
Jonah
.
In the dictionary: Prophesy means:
to foretell or predict something that is going to happen.
to foretell by divine inspiration.
to speak as a mediator between God and man
In the Bible, a prophet is a person who speaks for God, or by divine inspiration.
A prophet's main role was to speak for God, proclaiming His truth.
What is a false prophet?
In our modern media, those who predict the future or give spiritual messages may not be true prophets. If the message you hear from a prophet does not agree with God's written word - the Bible - then the prophet is not speaking for God. Beware of anyone whose message may sound religious but who is motivated by money or fame. Their teaching will be self-glorifying and will minimize God.
How do you know when a prophet is a true prophet of God? I think that the answer lies in your own relationship with the Lord. To develop that relationship, you must know what the Bible says. Read the Bible - study it for yourself. Spend time in worship and in prayer. Develop your own relationship with your Heavenly Father and no one will be able to draw you away from Him.
You Should Also Read:
Judgment Day
What Does it Mean to be Holy?
Lord


Related Articles
Editor's Picks Articles
Top Ten Articles
Previous Features
Site Map



Follow @LynneChapman
Tweet





Content copyright © 2019 by Lynne Chapman. All rights reserved.
This content was written by Lynne Chapman. If you wish to use this content in any manner, you need written permission. Contact Lynne Chapman for details.