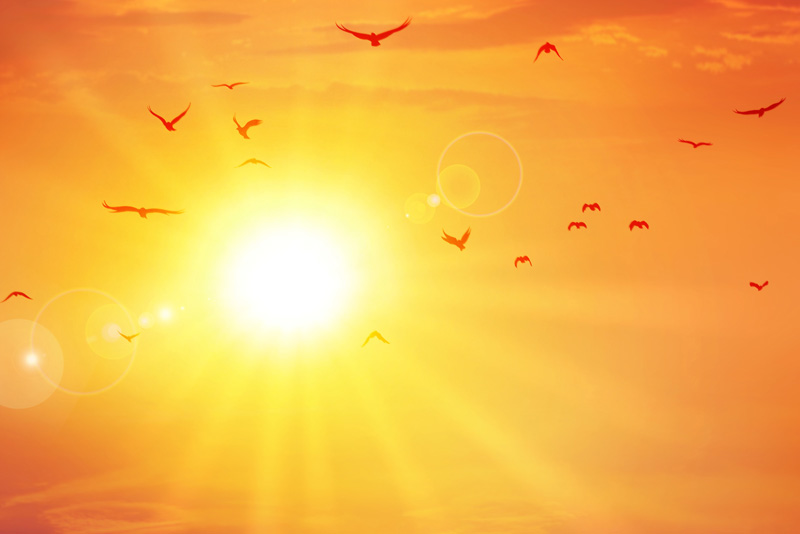 Spiritual
of or pertaining to the spirit or soul, as distinguished from the physical nature
of or pertaining to the spirit as the seat of the moral or religious nature
Growth
the act or process, or a manner of growing; development; gradual increase
Spiritual growth is the act of developing spiritually in nature. In the Christian faith, one might be referred to as a baby Christian or as a mature Christian. This doesn't relate ones age or to how long one has been a believer so much as how he puts Christ's teachings into practice.
The question is, "How does one grow from being the baby Christian into the mature Christian?"
There is an interesting Bible passage in Hebrews 5:13-14 that talks about being an infant in spirituality or spiritually immature. The Apostle Paul compares an immature Christian to a baby who still craves milk. This baby Christian is not experienced in putting Christ's teaching about righteousness into practice. Paul says that solid food is for the mature Christian. The spiritually mature Christian has gained experience in putting the teaching about righteousness to use and becomes able to distinguish between good and evil. The Christian is expected to use the teaching he has been given and then to move on to more solid (more difficult) teachings.
Ephesians 4:13-15 tells a similar message. Paul says that believers should not be like infants who are easily swayed or confused. These infants are like waves that are tossed back and forth and blown here and there by every gust of wind. The description is effective. The gusts of wind are the many ideas and spiritual teachings that do not come from God the Father. The danger is that immature Christians may be easily deceived by those teachings. By keeping our attention on the One True God, we are to grow into the likeness of Jesus Christ.
Ephesians 5:1 says that we are to be imitators of God and live a life of love, just as Jesus Christ loved us and just as He became a sacrifice for us.
Romans 8:29 tells us that God predestined us to be conformed to the likeness of His Son.
While it is important that we do not remain immature Christians, it is equally important that we don't expect to achieve spiritual maturity by ourselves. God is in charge of that. We are matured when we allow the Spirit of God to transform us into the likeness of Christ. As we reflect the Lord's glory, we are being transformed into His likeness. (2 Corinthians 3:18, Romans 8:29)
How do we allow the Spirit of God to do His work?
First we must maintain continued communication with the Father. We don't takes breaks from our Christian life.

We read God's word in the Bible - everyday - looking for His word for us.
Prayer - We pray in the Spirit continually as well as having specific times set aside for prayer. We remember His glory. We remember and thank Him for His care. We spread out our concerns and requests before Him. We quietly listen for His word to us. We trust God to answer our prayers in His way and His timing.

We become active participants in the body of Christ, encouraging, building up the body and working for the cause of Christ.
You Should Also Read:
What is Sin
Temptation
What Does it Meant to be Holy


Related Articles
Editor's Picks Articles
Top Ten Articles
Previous Features
Site Map



Follow @LynneChapman
Tweet





Content copyright © 2021 by Lynne Chapman. All rights reserved.
This content was written by Lynne Chapman. If you wish to use this content in any manner, you need written permission. Contact Lynne Chapman for details.