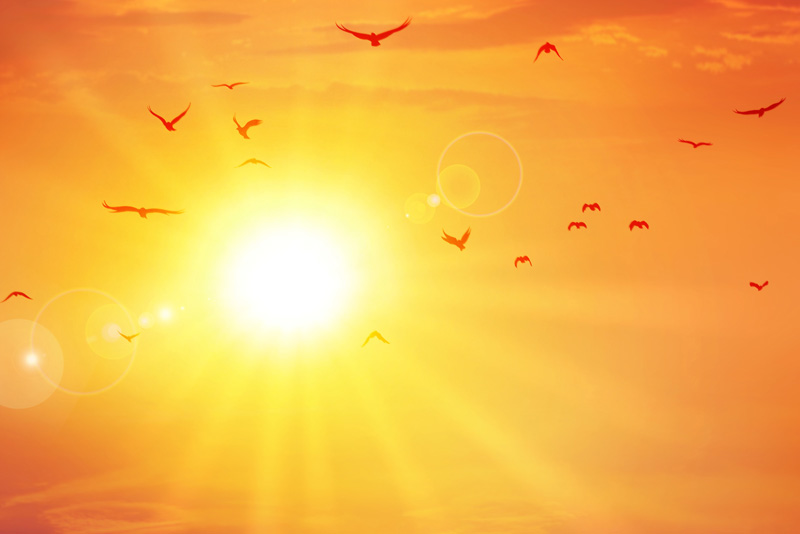 Enticement, allurement, fascination, tantalization, beguilement. These are all words that are synonyms for temptation. As Christians, we usually think of temptation as something that grabs our attention and causes us to do something that we shouldn't. The Bible shows us some common ways that we sin as a result of temptation. It also shows how to avoid falling into the trap.
Lets look at two famous temptation stories.
Eve faced temptation when she met Satan
- in the form of a serpent. Satan enticed Eve into committing the first sin by disregarding God's specific command. God had made it clear to both Adam and Eve that they were not to eat from the tree of the knowledge of good and evil that stood in the center of the garden. If they did, they would die.
Satan caused Eve to doubt God's word when he asked "Did God really say...?"
He caused her to doubt God's character, telling her that she would not die but that eating the fruit would cause her to be like God. Satan caused Eve to think that God was holding her back from her potential.
Eve looked at the fruit and saw that it was good for eating, pretty to the eye and believed that it would make her wise. She took that fateful bite and gave some to her husband.
Eve failed the test of temptation. She listened while the serpent twisted God's words. She looked at the fruit of the tree. She thought about its benefits. She ate the fruit. (Genesis 3:1-5)
Satan stepped in again when Jesus
had just finished a 40 day fast.
When Satan met Jesus in the wilderness, Jesus was hungry. Satan started with a temptation that he was sure would work. He told Jesus to use His supernatural powers as the Son of God for His own motives by turning the stones into bread.
Jesus answered him with the word of God. Man does not live on physical food alone but on the word of God.
Satan took Jesus to the highest point of the temple. He again asked Jesus to use His power. This time to jump off because the angels would not let Him be hurt. Jesus answered with God's word. He would not put the Lord God to the test.
Satan showed Jesus all the kingdoms of the world and promised to give it all to Him if He would worship Satan. Jesus told Satan to get away from Him for it is written, Worship the Lord your God, and serve Him only.
Jesus never engaged in the temptations. He answered only with God's word. (Matthew 4:3-9)
In this life we will face the temptation to sin every day. No matter how determined we are to do what is right, sin seems to sneak up on us. Some temptations are harder to recognize and many are hard to turn away from. A Christian life is not easy to live out successfully. In one day you can run into the temptation to wish ill will toward another driver, to gossip, to lie, to be judgmental, to be jealous, to doubt God's word, or to commit adultery.
Temptations are a part of life and God knows that we won't always be successful in avoiding them. In the Bible passage that we call the Lord's prayer which is Jesus' example of how to pray, He includes a request for help in avoiding temptation. (Matthew 6:9-14)
The sad thing about temptation and sin is that we can't blame someone else for it. James uses vivid imagery to show that the source of temptation is from within us. It is a person's own lust that draws them out in search of it and then gives birth to sin and with it death. (James 1:14-15)
But we don't have to be the victim of our own lust. James tells us to surrender to God and take a stand against sin and Satan will make a quick exit. He will flee. (James 4:7)
What is it that tempts you to do something you shouldn't?
Overcoming temptation is an everyday quest:
Start your day with God's word and with prayer.

Form a reading plan and read your Bible every day, even if it is one chapter or a passage.
Pray for God's direction and for protection against temptation.

When faced with temptation, instead of speaking to it, looking at it, or thinking about it, turn to Jesus, ask for help and remember His word.
Stand with Jesus against sin and Satan will flee.
Visit the forums and join this discussion about temptation.
You Should Also Read:
What Does it Mean to Be Holy?
Transgression
Sin - What is it?


Related Articles
Editor's Picks Articles
Top Ten Articles
Previous Features
Site Map



Follow @LynneChapman
Tweet





Content copyright © 2022 by Lynne Chapman. All rights reserved.
This content was written by Lynne Chapman. If you wish to use this content in any manner, you need written permission. Contact Lynne Chapman for details.