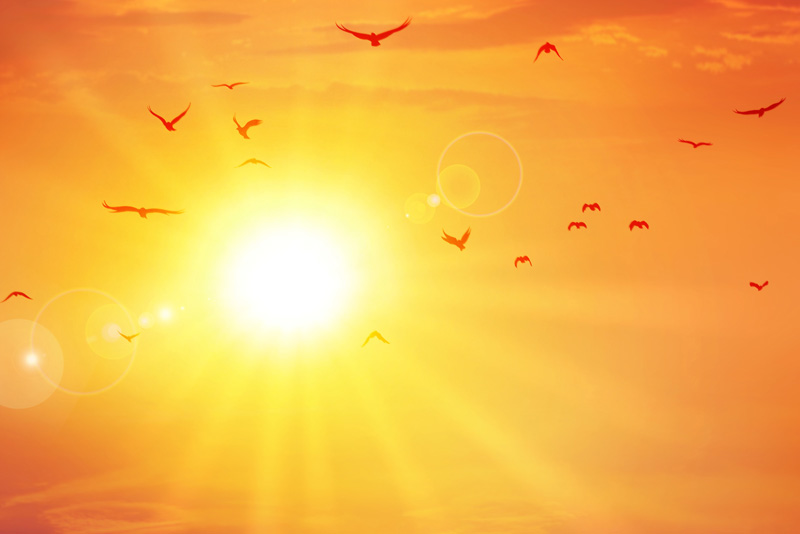 The holiday has always been called Easter in my family and my circle of friends. This year I'm changing my thinking. I will begin to think of Easter as Resurrection Sunday. I don't claim this idea as my own. Many people have celebrated Resurrection Sunday. This year I have determined to make it clear that I celebrate the resurrection of Jesus Christ. I celebrate God's plan of forgiveness for a world lost in sin.
You may know the story. It is found in the Bible. Adam rebelled against God. He chose his own desires before those of His Creator. Sin entered the world through Adam. We all have had a problem with sin ever since. None of us have been able to be good enough or work hard enough to live up to God's holy and righteous standards. Sin has kept us separated from our Creator.
Our God is merciful. He sent His Son, Jesus Christ to dwell among His creation. Jesus, being God Himself, never sinned. He led a perfect life but went to the cross to die as the sacrifice for our sin. Jesus went to the cross, willingly. As the perfect, sinless sacrifice He took on the sins of the world, died and was buried. He was in the grave three days. On the third day He rose from the dead - resurrection. He walked among His followers, spoke to them, even ate with them before He was taken up to sit at the right hand of God.
His resurrection serves as the promise that each of His followers - all those who put their faith in Him - will also live again after physical death. It guarantees us eternal life with Him. Jesus told His disciples that when He went to be with His Father, He would send a helper to be with them. That helper is the Holy Spirit. He resides within believers as a seal guaranteeing salvation.
This year I will call this Easter holiday, Resurrection Sunday. I need the reminder. Too often, during this time of bunny rabbits, colored eggs and Easter bonnets, I tend to let the important things get crowded out of the first place slot in my mind. Let me make it clear - in my own mind and to anyone close. There is nothing more important than Jesus' sacrifice for my sin. There is nothing more exciting than my own rebirth when I received Jesus Christ and His Holy Spirit came to reside in me. There is nothing worth celebrating more than the knowledge that life after death is real.
You Should Also Read:
What Does Easter Mean ?
Why Did Jesus Die ?
Jesus' Return and the Rapture


Related Articles
Editor's Picks Articles
Top Ten Articles
Previous Features
Site Map



Follow @LynneChapman
Tweet





Content copyright © 2022 by Lynne Chapman. All rights reserved.
This content was written by Lynne Chapman. If you wish to use this content in any manner, you need written permission. Contact Lynne Chapman for details.