Jesus' Return and the Rapture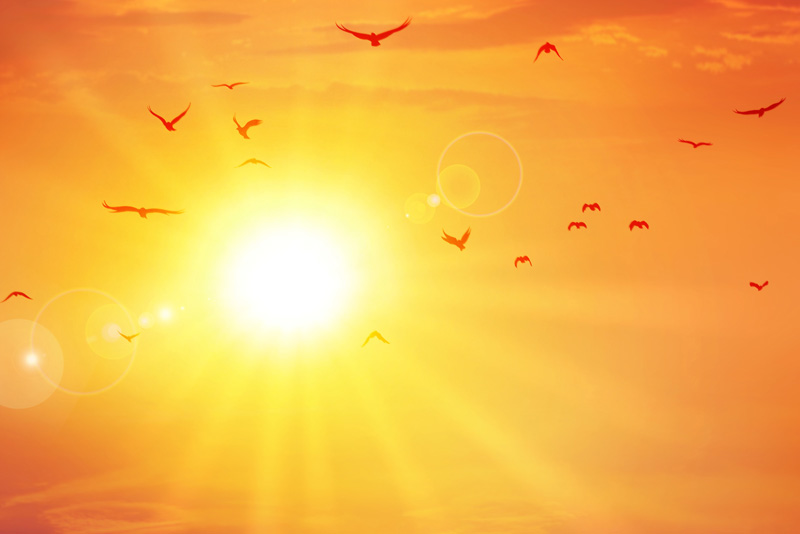 Jesus spent many hours in close contact with His disciples. They learned to love Him deeply and to depend on Him completely. The crucifixion was a traumatic time for them, even though Jesus tried to prepare them.
I'm reading John chapter 14. Jesus and His disciples had finished the last Passover meal that they would celebrate together. Judas had already gone out into the dark to plan his betrayal of Jesus. Jesus wanted to prepare His beloved disciples for the events that were about to take place. The hour of His crucifixion was approaching and He would go to the cross to die. Jesus wanted those close to Him to be comforted in knowing that this was all in God's plan. There would be frightening days ahead. Although Jesus would be leaving them, He wanted them to know that He would be coming back. He urged them to trust God and to trust Him. He spoke of the rooms in His Father's house and how He was going there to prepare a place for them. He promised that even though He was going away, He would return and take them to be with Him.
How do we get there?
John 14:4 Jesus said to the disciples, "You know the way to the place I am going." They were confused by this. How could they know? Jesus had been teaching it since the day they were called. We know the way, too. Jesus said that no one approaches the Father except through Him. It is Jesus Himself who is the way, the truth and the life.
How will He return?
Acts 1:9-11 tells how Jesus will return. This scene took place after the resurrection. Jesus had just been taken up into Heaven. The disciples watched as He was taken up and disappeared from view into the clouds. They were standing there still watching the sky when two men, dressed in white, appeared beside them. These men - angels- told the disciples that Jesus would return in
the same way they had seen Him go
.
How will we know when Jesus returns?
This sounds good for the disciples, but I live thousands of miles away from Israel, how will I know when He comes back? As the Bible describes it, even if we are on the other side of the world from the place these disciples stood, we won't have to worry about missing His glorious return.
Revelation 1:7 says that
every eye will see Him.
1 Thessalonians 4:16 says that the Lord will come down from Heaven with a loud command of the archangel and with the trumpet call of God. The cry of the archangel will be unmistakable and how could anyone miss the trumpet call of God? Whether it is the archangel Michael who shouts the command or another angel, and whether it will be an actual trumpet or some other commanding call of God, I am positive that each and every believer will recognize the instant of the Lord's return. We may be working or sleeping or driving or visiting neighbors. When that day comes and Jesus comes back and appears in the clouds, we will know. There will be nothing that will hold our attention when the archangel calls and the trumpet sounds. Every head will turn and every eye will see Jesus.
The Rapture
1 Thessalonians goes on to say that those believers who have died will rise first to meet Jesus. Those who are still alive at that time will be caught up with them to meet Jesus in the air.
At that time, Philippians 3 says that Christ will transform our earthly bodies so that they will be like His glorious body. No more sickly bodies ravaged by disease and sin. We will be like our Lord forever.
The Latin word for "caught up" is rapturo. This is where we get the term Rapture.
Paul says that we should "encourage each other with these words."
It is difficult to imagine that wonderful day when Jesus returns. As I ponder the scripture, I get the feeling that it will be more incredible than anything I can dream. Jesus' glorious return is a promise that I will keep close to my heart until the day I meet Him in the air along with all other believers. I trust God and I trust Jesus and I am encouraged by His words. I hope you are encouraged by these.
Discuss this article in the
Christian Living forum
.
You Should Also Read:
Palm Sunday
The Meaning of Lent
Thoughts of Good Friday


Related Articles
Editor's Picks Articles
Top Ten Articles
Previous Features
Site Map



Follow @LynneChapman
Tweet





Content copyright © 2022 by Lynne Chapman. All rights reserved.
This content was written by Lynne Chapman. If you wish to use this content in any manner, you need written permission. Contact Lynne Chapman for details.