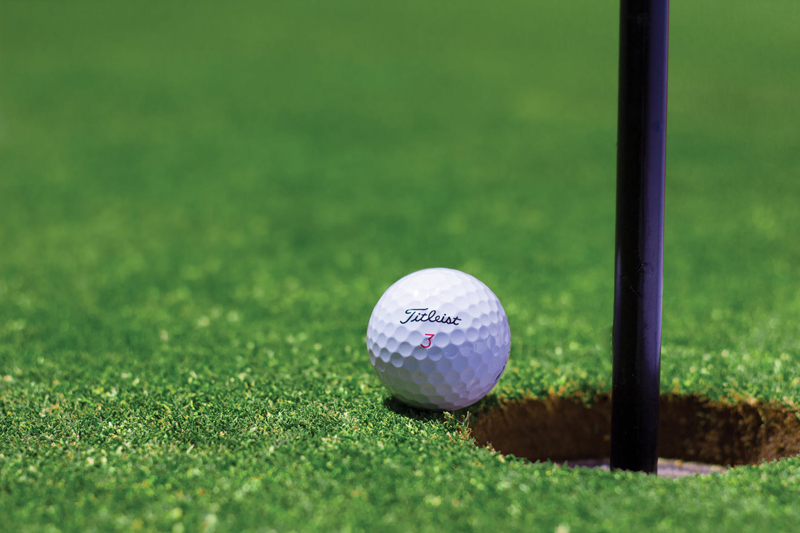 Many famous personalities play golf including presidents, athletes, actors, and others, and those personalities sometimes say the funniest and most insightful things about golf. It's another reminder that sometimes they can be ordinary golfers just like us trying to improve their score.

Here are some famous golf quotes.

"The older I get, the better I used to be" - Lee Trevino

"The more I practice, the luckier I get" – Gary Player

"The only sure rule in golf is he who has the fastest cart never has to play the bad lie" – Mickey Mantle

"As Alice Cooper said, you can either drink all day or golf" – Justin Timberlake
"Serenity is knowing that your worst shot is still going to be pretty good" – Johnny Miller

"When John Daly hits an iron he takes a cubic yard of Kent as well; his divots go farther than my drives" – David Feherty

"The stories of bad scores rarely start with 'I ripped one down the middle'" – Colin Montgomerie

"They call it golf because all the other four letter words were taken" – Raymond Floyd

"If you think it's hard to meet new people, try picking up the wrong golf ball" – Jack Lemon

"I think I've heard somebody say that I was a well-dressed golfer; I guess that has something to do with the fact that a lot of people who play golf don't dress very well" – Arnold Palmer

"You can't go into a shop and buy a good game of golf" – Sam Snead

"Every hole should be a difficult par and comfortable bogey" – Robert Trent Jones

"I have a tip that can take five strokes off everyone's golf game; it's called an eraser" – Arnold Palmer

"I know I'm getting better at golf because I'm hitting fewer spectators" – Gerald Ford

"The most important shot in golf is the next one" – Ben Hogan

"Golf is a game in which you yell 'fore', shoot six and write down five" – Paul Harvey

"The real reason your pro tells you to keep your head down is so you can't see him laughing at you" – Phyllis Diller

"As you walk down the fairway of life you must smell the roses, for you only get to play one round" – Ben Hogan



Related Articles
Editor's Picks Articles
Top Ten Articles
Previous Features
Site Map





Content copyright © 2023 by Sandy Eggers. All rights reserved.
This content was written by Sandy Eggers. If you wish to use this content in any manner, you need written permission. Contact Sandy Eggers for details.