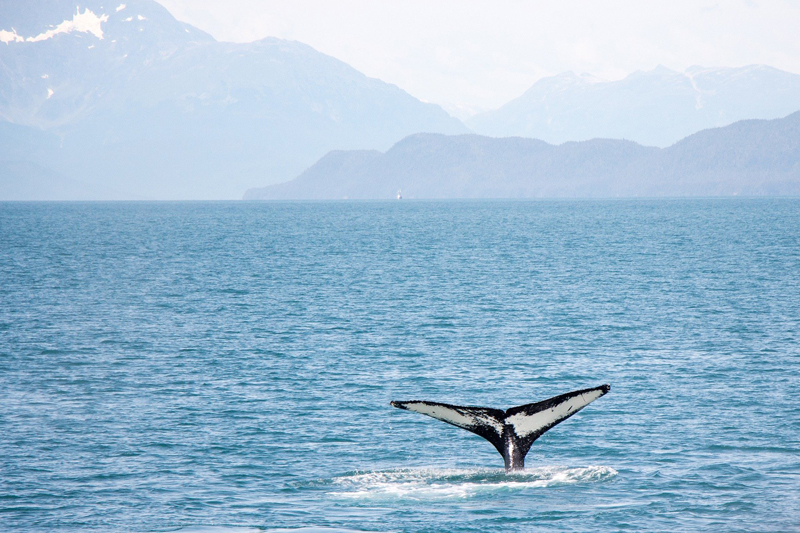 Experience the excitement of being completely on your own, traveling across Alaska in an RV. Whether it's a travel trailer, camper, 5th wheel or motorhome, you are in for an adventure. Many people plan their RV trips to Alaska a year or more in advance and the sheer anticipation of what is often a once-in-a-lifetime experience is a big part of the fun.

Where do you even start planning? It is important to pin down two important details before you go any further. How much time do you have to devote to the trip, and what are the "must-see" highlights you absolutely don't want to miss? Make sure the first decision is compatible with the second or you are likely to be disappointed.

For example; if you plan on being in Alaska for 10-14 days, it is unlikely you'll be able to see all the wonders of Denali National Park, Valdez, Anchorage, Seward (Kenai Fjords National Park) and Homer in one trip. Sure, you could conceivably drive to all five destinations in that time span (barely), but there wouldn't be enough time to actually enjoy any of them, much less everything between each destination, as you rushed from location to location. I could easily spend 3-4 days at each destination, plus a full travel day (with side trips) between each one.

Another consideration, if you are planning on driving to Alaska in your own RV (a bucket list item for many RV owners!), is the amount of time it will take to drive from wherever home is to the Alaskan border. This could be as little as 4 days (each way) if you live in Seattle and come up the Cassiar, or quite a bit longer up the Alaska Highway crossing into Canada from Montana or North Dakota. That is, IF you don't plan on any sight-seeing as you zoom through Canada (a big mistake in my opinion – Canada is awesome!).

If you haven't been to Alaska before, you will probably underestimate the amount of time it takes to get from one location to another. Give yourself more time than you think you'll need. Alaska is absolutely huge, and our geography and minimal road systems don't exactly help. Now's the time to talk to other RVer's who have been here. Your GPS system will give you "direct travel time", but that is really just the amount of time for a car to drive straight from point A to point B with no stops and at normal highway speed. It doesn't build in the extra time you WILL take in an RV.

The first Alaskan town most RVer's driving to Alaska in their own rigs see is Tok; which is tiny and not overwhelmingly scenic (although they do boast a full horizon view of the distant Wrangle-St. Elias mountain range), but it is a good place to stop for the night, get a good meal at Fast Eddie's and gas up. You won't see another gas station for quite a while.

Next choice; do you head across the Richardson Highway towards Fairbanks, circling around to Denali National Park and then to Anchorage, or straight down the scenic Glenn Highway towards Anchorage, with perhaps a side trip of a couple days in Valdez with its waterfalls, picturesque harbor, wildlife and glacier tours and fishing charters.

Anchorage itself, and the drive around Turnagain arm towards the Kenai Peninsula, with stops at Girdwood, Whittier (don't miss the Whittier Tunnel!), Portage and the Alaska Wildlife Conservation Center, can take hours or days, depending on your priorities.

The options just go on and on and on. Many consider the Kenai Peninsula to be a trip unto itself, with highlights being Seward, Kenai Fjords National Park and Homer. A multitude of side destinations can add several days.

There is no wrong route through Alaska. It just depends on what you want to see and do – and how much time you have to spend. An entire summer really isn't quite enough for most people, however impractical that might be.

Decide how much time you have, then choose destinations to fit that time frame. You can (and should) come back again (and again) to continue the journey!




Related Articles
Editor's Picks Articles
Top Ten Articles
Previous Features
Site Map





Content copyright © 2022 by Deb Frost. All rights reserved.
This content was written by Deb Frost. If you wish to use this content in any manner, you need written permission. Contact Deb Frost for details.