Complete a Task Today—No Matter How Small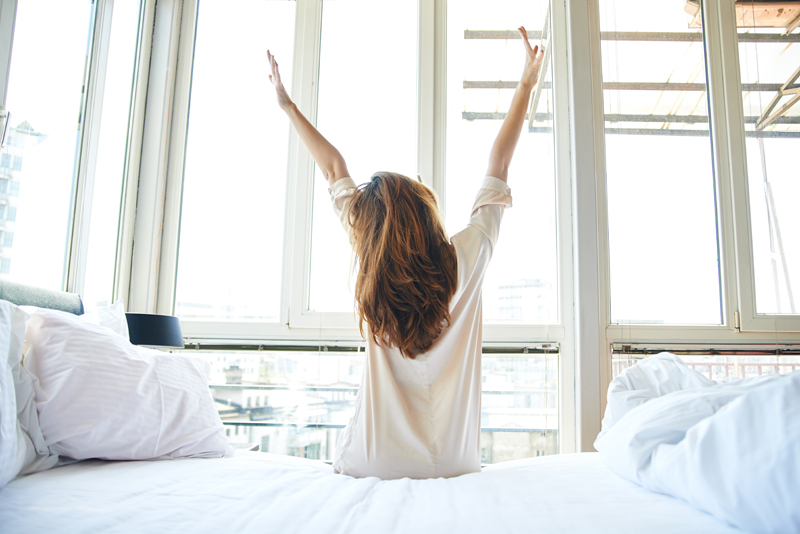 In the book Four Secrets to Liking Your Work by Edward Muzio, Deborah Fisher and Erv Thomas, readers are asked to imagine what it would feel like to manage the construction of a highway overpass for 24 months. And at the end of the two years see yourself there on the job site watching the overpass open up to drivers for the first time. This is a major accomplishment that would make anyone feel successful, however, most of us will not have an opportunity to accomplish such a feat.

Fortunately, right after this example the authors of Liking Your Work ask readers to imagine that you are sitting at your desk putting your signature on paper work. After you sign each document, you place it in the "done" pile. These small actions can also generate feelings of achievement.

"…as you go, you have the sense of the accumulation of achievements because the pile of 'things to do' grows smaller, while the pile of 'tasks completed' gets larger," state the authors. "The sensation repeats several times over the course of just a few minutes."

This means that anyone and everyone can feel a sense of accomplishment and success from their work. Every diaper changed for the stay-at-home parent is one less diaper to change in the future. The same is true for the clerk who starts out the day with a stack of forms to enter into a database. As the day goes on, the stack dwindles.

Below are some tips on how you can complete something and feel good about it each and every day.

Break a large task down into mini tasks

If I had to, I could sit down conceive, research and write an entire article for Bellaonline and have it posted within three hours. However, I try very hard not to write this way as it threatens my serenity. I learned from Barrie Dolnick's Simple Spells for Success that serenity leads to longevity. I've been doing this work for more than half a decade partly because I've developed a tranquil and very relaxed writing process.

Instead of frantic writing sessions, I break this three hour task into smaller parts. One day I'll think of the title, the lead sentence, and I'll create a new document on the computer. At this point I'll also begin to think of the books I'd like to use as references. It might be self-help book that I'm currently reading or I'll draw from the hundreds of books I've already read or I might rely on my own experience. Once this is done, I'll stop right there. The next leg of the journey consists of drafting the article. Then there are rewrites and finally posting—the ultimate destination.

I've created a rhythm by taking advantage of what Stephanie Winston writing in the Organized Executive calls "natural stopping points." This allows me to complete a series of mini tasks over time which result in a complete article. Each and every step is just as important as the whole.

Deal with distractions

Sometimes we feel that we can't get anything done because of constant distractions. What I've discovered is that while there's the phone and email and my kids, many distractions used to come from me! I'd be happily working on one project when suddenly I'd remember that I needed to do something for another project. In a panic, I'd put project number one down without completing it to focus on project number two. Then while I was working on project number two, I'd suddenly remember a critical loose end on project number three, and project number two would fall by the wayside as well. At the end of the day with all of these incompletes I'd feel like a complete failure despite hours and hours of hard work.

Francesco Cirillo, author of the free time management e-book called The Pomodoro Technique, says that when working on a project it's not uncommon to give in to some immediate need to interrupt the activity: "the need to stand up and get something to eat or drink, or to make a call that suddenly seems terribly urgent or to look something up on the internet this minute…or to check email this instant." Cirillo says these kinds of distractions are ways we procrastinate.

The solution to this sort of self-sabotage is to write things down as they come to mind so you can deal with them later. Unless it is truly an emergency, try not to stop working on your current project until you complete it or come to that "natural stopping point."

According to the authors of Four Secrets to Liking Your Work. studies have shown that whenever we complete something, "we get a bit of internal positive feedback from ourselves." It's like our brain gives us a hi five or a gold star.

So complete something every day. Your brain will thank you for a job well done.

Note: I borrowed Four Secrets to Liking Your Work by Edward Muzio, Deborah Fisher and Erv Thomas from my local library.







Related Articles
Editor's Picks Articles
Top Ten Articles
Previous Features
Site Map





Content copyright © 2021 by Leah Mullen. All rights reserved.
This content was written by Leah Mullen. If you wish to use this content in any manner, you need written permission. Contact Leah Mullen for details.